/ssp_director/albums/album-912/lg/dive_six_senses_2.jpg
/ssp_director/albums/album-912/lg/dive_six_senses_6.jpg
/ssp_director/albums/album-912/lg/dive_six_senses_7.jpg
/ssp_director/albums/album-912/lg/dive_six_senses_8.jpg
/ssp_director/albums/album-912/lg/dive_six_senses_1.jpg
/ssp_director/albums/album-912/lg/dive_six_senses_3.jpg
This dive centre in Musandam is around the other side of Zighy Bay, dedicated to proving daily scuba diving trips, as well as PADI diver training, to clients of the Six Senses Luxury Hotel Musandam. If you would like a walk along the beach from Six Senses it will take around 20 minutes, otherwise, the hotel will drop and collect you.
The diving centre uses 2 fast dive boats, with generally no more than 45 minutes to the furthest dive site running North from Zighy Bay. As with all the diving in Oman you can expect huge schools of fish and uncrowded dive sites.
The main focus of this dive centre is to provide a VIP service for the guests of Six Senses. This means private guides and scheduling boat trips around the client's preference as much as possible.
Pre Booked Sports Services
DAILY DIVING
10 Boat Dives (Tanks, Weights & Air)

6 Boat Dives (Tanks, Weights & air Only)
INSTRUCTION
PADI Open Water Course incl equipment (excl log book, manual & certificate)
Sport centre prices are as a guide, prices can change depending on the season and exchange rates. When pre booking with Planet you normally receive around a 10% discount on direct local prices. More importantly, you MUST pre book any essential sport services at the time of booking to ensure availability. Please be sure to ask us about this during the booking process.
Speak to an Expert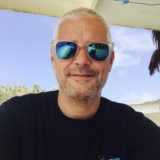 Got a question? Contact our travel experts for a detailed quote to match your holiday requirements. Phone, email, or live chat - or we can even call you back!
0044 (0) 1273 921 001
SEND AN ENQUIRY >