TURKS AND CAICOS DIVING HOLIDAYS
Holidays In The Turks And Caicos Islands
A British Crown Colony the Turks & Caicos Islands lie beyond the South eastern tip of the Bahamas chain. Only eight of its 30 islands and cays are inhabited. The Caicos Islands, including Providenciales, sit atop the Caicos bank. They are separated from the Turks Islands by the 48 Km wide, 2,000 metres deep, Turks Island Passage, also known as the Columbus Passage, which links the Atlantic with the Caribbean. This passage serves as a major route for migrating Humpback Whales between December and April.
Suggested Tour Itineraries In Turks And Caicos
Diving The Turks And Caicos Islands
The Turks & caicos Islands' shallow banks offer giant feeding grounds and prolific nurseries for a vast array of marine animals. While the deep waters surrounding the Turks & caicos Islands groups ensure that visibility is generally excellent. The Turks & caicos Islands now boast an extensive system of marine sanctuaries.
Follow the link for liveaboard diving in the Turks and Caicos.
Diving Seasons In The Turks And Caicos Islands
Diving in the Turks and Caicos islands is year-round. Humpback whales are frequent visitors from January through March. Underwater visibility ranges between 24-38 metres with the best viz on some of the walls. While water temperature in the summer, June to October, is 28-29 C dropping to 23-26 C in the winter, January to March. Summer air temperature is 29-32 falling to 23-27 C in the winter
Things To Do In Turks And Caicos Islands
Escape from the pressures of everyday life to relax, rejuvenate, and re-energize. An intimate, full-service spa offering a variety of European and Asian-influenced treatments.
The Casablanca Casino is
Providenciales
' only live casino, featuring several live gaming tables and the Casablanca Lounge and Bar.
Travel Health For Turks And Caicos
Ask your travel health expert (e.g. GP, practice nurse or travel clinic) to provide you with up to date information and vaccines to ensure your travels are safe and enjoyable. It is vital to ensure that all members of your party have adequate health and travel insurance cover, which includes cover for any 'higher risk' activities you are likely to take part in.
The Entry Requirement
You will need to ensure you have correct documentation for your holiday including a full passport valid for the minimum period beyond your planned return date. You may also require a visa.
Turks And Caicos Location And Getting Here
This winter it's even easier to get here with additional flights coming from a wide range of gateways. The Turks and Caicos Islands currently have 2 full service international airports, Providenciales and Grand Turk, and limited entry facilities in North and South Caicos.
Providenciales, Turks And Caicos
Providenciales, Turks And Caicos
Grand Turk, Turks And Caicos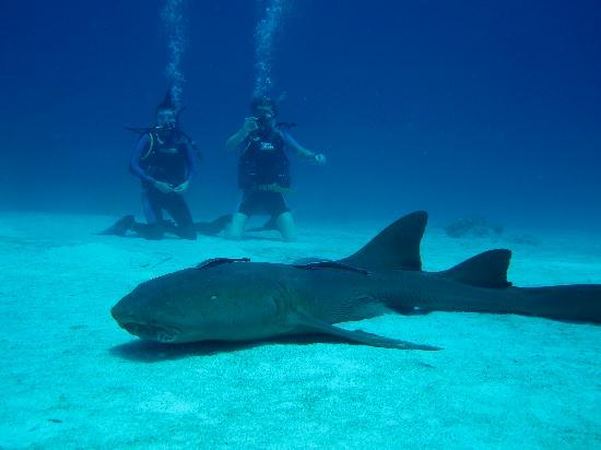 Beginners

Advanced

Technical Diving

Singles

Eating Out

Nightlife

Families

Un-spoilt

Culture

Luxury Hotel

Spa

Multi-sport