MAURITIUS DIVING HOLIDAYS
Diving Holidays In Mauritius
Mauritius is ringed by dive sites but some of the best diving in Mauritius is found along the north western coast. Rock base covered in hard and soft coral species. Mauritius has a lot to offer for a diving holiday in the Indian Ocean, and with direct flights from the UK plus only a 3 hour time difference, it is very accessible.
Suggested Tour Itineraries In Mauritius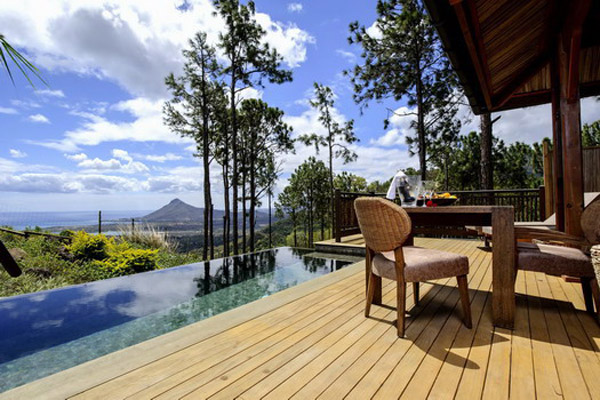 Mauritius Barefoot Luxury
Did You Know?
The country of Mauritius includes the islands of Mauritius and Rodrigues as well as a number of outer islands. Mauritius has a rich history linked to various cultures including the French, Portuguese, Dutch, Arabs and British and the island's capital city of Port Louis was established in 1736 by the French East India Company. Mauritius is the only African country to have a Hindu majority.
Diving Mauritius
While Mauritius may not be able to claim world class status as a dive destination it is a superb holiday destination with some very nice, even excellent, diving for both beginner and the more experienced.
In the South West there is a good chance of seeing some of the bigger stuff such as Reef Sharks and even Bull Sharks during some of the faster drift dives. In the North West, the best know area for diving, there are some very nice shelving reefs and thriving marine life. Almost all of the hotels here have dive centres attached to them.
There is a also a Marine Park very close to the airport in the South East side which is perfect if you are looking for a luxury hotel with some really good reef diving close at hand...and a short transfer !
Diving Seasons In Mauritius
Mauritius enjoys a typically tropical climate with year-round heat, although the southeast trade winds help it never to feel too muggy. The summer months are from December to April, when it can nevertheless be extremely humid, and the winter, such as it is, runs from May to November, and is cooler and drier. The best months to visit Mauritius are May to early December. January and February, the peak cyclone months, are best avoided by water-sports enthusiasts and divers. Cyclones rarely hit Mauritius but cyclones way out at sea can bring days of squally rain. Apart from the Christmas-New Year peak, Mauritius doesn't really have high and low seasons.
Mauritius Island, Mauritius
Mauritius Island, Mauritius
Beginners

Advanced

Technical Diving

Singles

Eating Out

Nightlife

Families

Un-spoilt

Culture

Luxury Hotel

Spa

Multi-sport