/ssp_director/albums/album-2051/lg/North-Mauritius-dive-1.jpg
/ssp_director/albums/album-2051/lg/North-Mauritius-dive-10.jpg
/ssp_director/albums/album-2051/lg/North-Mauritius-dive-11.jpg
/ssp_director/albums/album-2051/lg/North-Mauritius-dive-12.jpg
/ssp_director/albums/album-2051/lg/North-Mauritius-dive-13.jpg
/ssp_director/albums/album-2051/lg/North-Mauritius-dive-14.jpg
/ssp_director/albums/album-2051/lg/North-Mauritius-dive-16.jpg
/ssp_director/albums/album-2051/lg/North-Mauritius-dive-17.jpg
/ssp_director/albums/album-2051/lg/North-Mauritius-dive-18.jpg
/ssp_director/albums/album-2051/lg/North-Mauritius-dive-2.jpg
/ssp_director/albums/album-2051/lg/North-Mauritius-dive-3.jpg
/ssp_director/albums/album-2051/lg/North-Mauritius-dive-4.jpg
/ssp_director/albums/album-2051/lg/North-Mauritius-dive-5.jpg
/ssp_director/albums/album-2051/lg/North-Mauritius-dive-6.jpg
/ssp_director/albums/album-2051/lg/North-Mauritius-dive-7.jpg
/ssp_director/albums/album-2051/lg/North-Mauritius-dive-8.jpg
/ssp_director/albums/album-2051/lg/North-Mauritius-dive-9.jpg
This award-winning Mauritian diving centre is located in North Mauritius and offers free drop off and pick up from most major hotels in this region of Mauritius. PADI, SDI TDI and GUE courses are all available at this fantastic centre.
The centre operates a brand new 39 foot Legend speedboat with two 300hp Suzuki engines and a sun shelter with a toilet on board. The dive centre premises are also fully equipped with a teaching room, dressing room, soundproof compressor room, equipment storage and washing, showers and bathroom. Nitrox and Trimix are available while recreational, sidemount and technical equipment are available for rent.
Daily dive trips include two morning dives and one afternoon dive to Mauritius' best dive sites, visiting either Pereybere/Grand Baie or Coin de Mire Island diving sites. Visits to Round/Snake Island are only when the weather permits.
Pereybere in Northern Mauritius offers guests five different dive spots varying in depth from 12-30 metres and include fantastic coral gardens and reefs home to an abundance of tropical fish and turtles as well as a wreck site. Coin De Mire and Gunner's Quoin offer three different dive sites off the northern coast of Mauritius with depths from 10-25 metres. Due to their remote location, the corals in these areas are untouched and are home to all kinds of tropical reef fish, turtles, rays and nudibranchs.
This dive centre is also the first and only to bring technical diving to Mauritius and their lead technical instructor is TDI and GUE qualified, supported by a team of highly skilled, passionate technical divers. For experienced divers looking to expand their limits, technical diving opens up a whole new world of opportunities allowing you to dive deeper, for longer and understand more about decompression. As well as organising regular tech dives for already qualified technical divers, this dive centre in North Mauritius also provides TDI technical diving courses, providing the bridge between recreational and technical diving. TDI (Technical Diving International) is the largest technical certification agency in the world and as one of the first agencies to provide training in mixed gas diving and rebreathers, TDI is a global innovator of new technical diving techniques and programs which previously were not available to the general public.
Pre Booked Sports Services
DAILY DIVING
18 boat dives - Coin De Mire / Grand Baie (Tanks, Weights & Air Included)

10 boat dives - Coin De Mire / Grand Baie (Tanks, Weights & Air Included)

6 boat dives - Coin De Mire / Grand Baie (Tanks, Weights & Air Included)
INSTRUCTION
PADI Advanced Open Water

PADI Open Water Course

Discover Scuba Dive (DSD)

PADI Rescue Divers

Open Water (SDI)
Sport centre prices are as a guide, prices can change depending on the season and exchange rates. When pre booking with Planet you normally receive around a 10% discount on direct local prices. More importantly, you MUST pre book any essential sport services at the time of booking to ensure availability. Please be sure to ask us about this during the booking process.
Speak to an Expert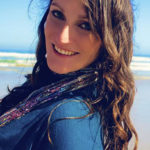 Got a question? Contact our travel experts for a detailed quote to match your holiday requirements. Phone, email, or live chat - or we can even call you back!
0044 (0) 1273 921 001
SEND AN ENQUIRY >