/ssp_director/albums/album-2206/lg/flic-and-flac-dive-centre-Tiang-Xiang-inside.jpg
/ssp_director/albums/album-2206/lg/flic-and-flac-dive-centre-Tiang-Xiang.jpg
/ssp_director/albums/album-2206/lg/flic-and-flac-dive-centre-catherdral.jpg
/ssp_director/albums/album-2206/lg/flic-and-flac-dive-centre-coral.jpg
/ssp_director/albums/album-2206/lg/flic-and-flac-dive-centre-diver.jpg
/ssp_director/albums/album-2206/lg/flic-and-flac-dive-centre-fish.jpg
/ssp_director/albums/album-2206/lg/flic-and-flac-dive-centre-fish1.jpg
/ssp_director/albums/album-2206/lg/flic-and-flac-dive-centre-grouper.jpg
/ssp_director/albums/album-2206/lg/flic-and-flac-dive-centre-guitar-fish.jpg
/ssp_director/albums/album-2206/lg/flic-and-flac-dive-centre-octopus.jpg
/ssp_director/albums/album-2206/lg/flic-and-flac-dive-centre-reef.jpg
/ssp_director/albums/album-2206/lg/flic-and-flac-dive-centre-slug.jpg
/ssp_director/albums/album-2206/lg/flic-and-flac-dive-centre-wreck-bow.jpg
/ssp_director/albums/album-2206/lg/flic-and-flac-dive-centre-wreck.jpg
/ssp_director/albums/album-2206/lg/flic-and-flac-dive-centre1.jpg
Flic and Flac Dive Centre is affiliated to the best diver training organizations available on the market for recreational divers: PADI (The Professional Association of Diving Instructors) and SSI (Scuba Schools International). Both organizations are recognized all around the world, approved by ISO standards, and teach the skills involved in scuba diving, freediving, technical and mixed gas diving, as well as supporting dive centers and resorts.
Flic en Flac is facing the ancient underwater layer of lava flow, that follows the coast and offers some of the best dive sites of Mauritius. Cathedral is one of the best dives on the island, with arches, walls and caves. Rocky reefs like Aquarium are certainly not to be forgotten.
Whenever the weather permits, the centre will organize Safari Dives to either the south pass of the island or the north, where different reef sharks can be seen together with the occasional bull shark.
Pre Booked Sports Services
DAILY DIVING
1 DIVE (incl. equipment)
GENERAL
3 Dive Pack - Equipment incl.

6 Dive Pack - Equipment incl.

1 Night Dive

4 Dive Pack - Equipment incl.

10 Dive Pack - Equipment incl.
INSTRUCTION
PADI Open Water Course incl equipment (excl log book, manual & certificate)

PADI Advanced Open Water

Discover Scuba Dive (DSD)
Sport centre prices are as a guide, prices can change depending on the season and exchange rates. When pre booking with Planet you normally receive around a 10% discount on direct local prices. More importantly, you MUST pre book any essential sport services at the time of booking to ensure availability. Please be sure to ask us about this during the booking process.
Speak to an Expert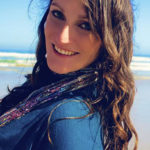 Got a question? Contact our travel experts for a detailed quote to match your holiday requirements. Phone, email, or live chat - or we can even call you back!
0044 (0) 1273 921 001
SEND AN ENQUIRY >