/ssp_director/albums/album-2238/lg/cocoon-dive-centre11.jpg
/ssp_director/albums/album-2238/lg/cocoon-dive-centre12.jpg
/ssp_director/albums/album-2238/lg/cocoon-dive-centre13.jpg
/ssp_director/albums/album-2238/lg/cocoon-dive-centre2.jpg
/ssp_director/albums/album-2238/lg/cocoon-dive-centre5.jpg
/ssp_director/albums/album-2238/lg/cocoon-dive-centre6.jpg
/ssp_director/albums/album-2238/lg/cocoon-dive-centre8.jpg
/ssp_director/albums/album-2238/lg/Cocoon-Banana-kids.jpg
/ssp_director/albums/album-2238/lg/Cocoon-Dolphin-cruise.jpg
/ssp_director/albums/album-2238/lg/Cocoon-Snorkeling.jpg
/ssp_director/albums/album-2238/lg/Cocoon-activities.jpg
/ssp_director/albums/album-2238/lg/Cocoon-fun.jpg
/ssp_director/albums/album-2238/lg/Cocoon-sail.jpg
/ssp_director/albums/album-2238/lg/Diving__turtle.jpg
/ssp_director/albums/album-2238/lg/cocoon-Sandbank.jpg
/ssp_director/albums/album-2238/lg/cocoon-Water-Sports.jpg
The Cocoon Dive Centre is a fully equipped watersports centre operating at the Cocoon Maldives Resort. The centre offers a wide range of activities suitable for beginners, intermediate, experts and families alike, from eco sports to motorised watersports, adventures, snorkelling and scuba diving, This centre has something adventurous for everyone.
Scuba diving is one of the most fun-filled, adventurous activities that one can indulge in and Maldives is truly an ideal location for exploring beneath the surface.
Whether the participants are complete beginners, advanced or professional, the Cocoon Dive Centre will always make your experience extremely enjoyable. The dive centre offers professional instructors and well-maintained equipment and dive certification courses starting from the very basic level to professional levels with many speciality dive courses in between.
Entry level and advanced level courses can be done within such a time frame that even the participants who have a 1 week holiday can easily complete the course and get certified.
Pre Booked Sports Services
GENERAL
Scuba Dive Pro - 10 Dives, All Gear incl.

Scuba Dive Starter - 4 Dive, All Gear incl

Scuba Dive Pro - 5 Dives, All Gear incl
INSTRUCTION
PADI Scuba Diver (6-8 hrs over 2 days)

1 Hour Refresher Course

PADI Advanced Open Water Diver Course (5 dives)

1 Hour Bubble maker course (Lagoon Dive)

PADI Open Water ( 8-12 hrs over 3 days)

Orientation dive / Lagoon dive

PADI Adventure Diver Course (3 dives)

Discover Scuba Diving by Boat
Sport centre prices are as a guide, prices can change depending on the season and exchange rates. When pre booking with Planet you normally receive around a 10% discount on direct local prices. More importantly, you MUST pre book any essential sport services at the time of booking to ensure availability. Please be sure to ask us about this during the booking process.
Speak to an Expert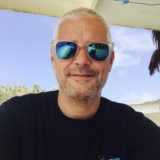 Got a question? Contact our travel experts for a detailed quote to match your holiday requirements. Phone, email, or live chat - or we can even call you back!
0044 (0) 1273 921 001
SEND AN ENQUIRY >