/ssp_director/albums/album-897/lg/dive_aqaba_12.jpg
/ssp_director/albums/album-897/lg/dive_aqaba_5.jpg
/ssp_director/albums/album-897/lg/dive_aqaba_11.jpg
/ssp_director/albums/album-897/lg/dive_jordan_5.jpg
/ssp_director/albums/album-897/lg/dive_jordan_1.jpg
/ssp_director/albums/album-897/lg/dive_aqaba_9.jpg
/ssp_director/albums/album-897/lg/dive_jordan_4.jpg
/ssp_director/albums/album-897/lg/dive_aqaba_8.jpg
/ssp_director/albums/album-897/lg/dive_aqaba_1.jpg
/ssp_director/albums/album-897/lg/dive_aqaba_16.jpg
/ssp_director/albums/album-897/lg/dive_aqaba_13.jpg
/ssp_director/albums/album-897/lg/dive_aqaba_14.jpg
/ssp_director/albums/album-897/lg/dive_aqaba_2.jpg
/ssp_director/albums/album-897/lg/dive_aqaba_3.jpg
/ssp_director/albums/album-897/lg/dive_aqaba_4.jpg
/ssp_director/albums/album-897/lg/dive_aqaba_6.jpg
/ssp_director/albums/album-897/lg/dive_aqaba_7.jpg
/ssp_director/albums/album-897/lg/dive_jordan_2.jpg
/ssp_director/albums/album-897/lg/dive_jordan_3.jpg
/ssp_director/albums/album-897/lg/dive_jordan_6.jpg
/ssp_director/albums/album-897/lg/dive_jordan_8.jpg
/ssp_director/albums/album-897/lg/dive_jordan_9.jpg
All the dive sites in Jordan are located very close to the shore line so both boat and shore diving access the same sites, it is just a matter of which mode of transport is preferred. The diving along this coast line is very good relative to other diving in the Northern Red Sea. It is an excellent choice for both beginners and the more experienced diver. There is some especially exciting diving close to the Saudi border where you will find deep walls only very recently discovered! There is also one of the best wreck dives in the Red Sea here, the 'Cedar Pride' - this is an astonishing dive!! 2
This unique diving facility opened in 1990 is an excellent training facility in a perfect situation at the water's edge with a home reef area on its threshold! This Centre is a purpose built complex with a private jetty, compressor room, equipment storage, lecture rooms, café, and large swimming pool with sunbathing area. If you are not stayoing at the Dice Centre Hotel (Coral Bay Dive Resort) you will be collected from your hotel each morning by the dive centre transport.
3
As well as the home reef area immediately in front of the centre, there is an extensive and prolific reef stretching along the coastline on either side. Dive sites can be accessed by boat or from the shore.
Pre Booked Sports Services
DAILY DIVING
10 Boat Dives (Tanks, Weights & Air)

10 Shore Dives (Tanks, Weights & Air)
INSTRUCTION
Open Water Referral (4 dives, including equipment)

PADI Advanced Open Water

PADI Scuba Diver

PADI Open Water Course
Sport centre prices are as a guide, prices can change depending on the season and exchange rates. When pre booking with Planet you normally receive around a 10% discount on direct local prices. More importantly, you MUST pre book any essential sport services at the time of booking to ensure availability. Please be sure to ask us about this during the booking process.
Speak to an Expert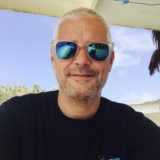 Got a question? Contact our travel experts for a detailed quote to match your holiday requirements. Phone, email, or live chat - or we can even call you back!
0044 (0) 1273 921 001
SEND AN ENQUIRY >