/ssp_director/albums/album-949/lg/red_sea6.jpg
/ssp_director/albums/album-949/lg/red_sea4.jpg
/ssp_director/albums/album-949/lg/red_sea5.jpg
/ssp_director/albums/album-949/lg/red_sea.jpg
/ssp_director/albums/album-949/lg/red_sea3.jpg
Full diving equipment can be hired on site and is included free of charge for the participants of the Open Water Course. As the equipment choice is limited and the Eco-diving Villages are located in the desert, we need to be informed about equipment requests prior to arrival (please indicate sizes for booties, wetsuits and BCD). Guests with their own equipment should bring thick soled booties, essential for shore based diving.
At Dive Centre @ Wadi Lahami Village we are making sure our divers and guest enjoy the best diving experience possible!
The following equipment is compulsory for every diver:
Diving computer (except for diving Entry level Diving Courses)
Delayed SMB (surface marker buoy) Alternate air source (octopus or air2)
SMB and Computer are available at the Diving Center for rent for SMB 2 Euros per day or 8 Euros / 5 days Computer : 10 Euro per day or 40 Euros / 5 days.
Dive Shade 12 l aluminium tanks (single valve, DIN or INT) 15 l tanks (upon request, 3€/dive extra) Individual storage boxes for equipment (with/ without lock) Hangers for BCDs/ suits Fresh water pools for rinsing equipment. An electricity bank (220 V) for recharging batteries White board to register for house reef diving Generators & Compressors.
Dive Centre @ Wadi Lahami Village has in total 13 Bauer Mariner compressors, 1 Bauer Btrox Nitrox compressor, 1 Bauer K180, 1 Bauer K14 and Bauer K15 compressor. The generators are Caterpillar and Cummins 50 – 350 KV and the compressor filling area and generator room are far away from the Villages, so guests are not disturbed by the noise.
Pre Booked Sports Services
DAILY DIVING
One extra day diving, on top of the package)

5-Day diving package (Offshore) 2 guided dives at the Fury Shoals and 2 dives on our inshore reefs per day. All dives by boat, RIBS (speed boat)

Open Water Diver, 3-5 days including equipment

1 day diving to 4 days diving

Price per one dive
INSTRUCTION
Advanced Open Water (5-dives including epuipment)

Open Water Referral (4 dives, including equipment)
Sport centre prices are as a guide, prices can change depending on the season and exchange rates. When pre booking with Planet you normally receive around a 10% discount on direct local prices. More importantly, you MUST pre book any essential sport services at the time of booking to ensure availability. Please be sure to ask us about this during the booking process.
Speak to an Expert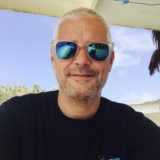 Got a question? Contact our travel experts for a detailed quote to match your holiday requirements. Phone, email, or live chat - or we can even call you back!
0044 (0) 1273 921 001
SEND AN ENQUIRY >