/ssp_director/albums/album-945/lg/Safaga1.jpg
/ssp_director/albums/album-945/lg/Safaga.jpg
/ssp_director/albums/album-945/lg/Safaga2.jpg
/ssp_director/albums/album-945/lg/Safaga3.jpg
Shams Diving Centre means individual diving in a friendly and familiar atmosphere where safety, professionalism and friendship are keywords. Experienced and qualified multi-lingual staff members (instructor or divemaster) guide and monitor all diving activities. All of the diving Centres boats are equipped with VHF-radio, oxygen and an MFA-box. Cooperating with DECO International (recompression-chambers in Safaga and El Gouna), the Dive Centre offers an insurance, valid for 3 weeks, for a small fee. The Diving Center consists of a reception, classroom, an equipment room, workshop, and a separate compressor- and tank room. There is a spacious dry-room with two freshwater pools available, where you can clean and store your equipment. Of course there is also a large and cozy terrace and bar to be used after diving, where you can let your dive day fade out.
Pre Booked Sports Services
DAILY DIVING
10 Boat Dives (Tanks, Weights & Air)
INSTRUCTION
PADI Advanced Open Water Diver Course excl Equipment (5 dives)

PADI Open Water Referral Course (4 qualifiying dives)

PADI OPEN WATER DIVER COURSE (5 confined, 4 open water dives) (incl. regulator, BCD, computer, 12L tanks, weights and air)
Sport centre prices are as a guide, prices can change depending on the season and exchange rates. When pre booking with Planet you normally receive around a 10% discount on direct local prices. More importantly, you MUST pre book any essential sport services at the time of booking to ensure availability. Please be sure to ask us about this during the booking process.
Speak to an Expert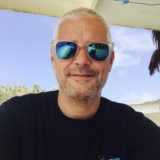 Got a question? Contact our travel experts for a detailed quote to match your holiday requirements. Phone, email, or live chat - or we can even call you back!
0044 (0) 1273 921 001
SEND AN ENQUIRY >