/ssp_director/albums/album-946/lg/Brayka1.jpg
/ssp_director/albums/album-946/lg/Brayka4.jpg
/ssp_director/albums/album-946/lg/Brayka2.jpg
/ssp_director/albums/album-946/lg/Brayka3.jpg
The dive centre at the Brayka Bay Resort is located in one of the most beautiful areas in South Egypt, directly on the beach. It has an own training pool, 2 large equipment-rinsing pools, a small shop to buy equipment and accessories. The dive centre also provides an own snorkeling center for the non-or not yet divers. The zodiacs will bring you with pleasure to the north or south side for a beautiful drift dive back into the bay. The protected bay and the house reef are perfect for all diving levels as for training and try scuba diving.
Pre Booked Sports Services
DAILY DIVING
10 Shore Dives (Tanks, Weights & Air)

GUIDE PER DIVE
INSTRUCTION
PADI Advanced Open Water Diver Course excl Equipment (5 dives)

Dailyboat (2 Dives)

PADI Open Water Diver Course (5 Confined, 4 open water Dives)
Sport centre prices are as a guide, prices can change depending on the season and exchange rates. When pre booking with Planet you normally receive around a 10% discount on direct local prices. More importantly, you MUST pre book any essential sport services at the time of booking to ensure availability. Please be sure to ask us about this during the booking process.
Speak to an Expert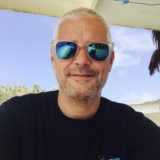 Got a question? Contact our travel experts for a detailed quote to match your holiday requirements. Phone, email, or live chat - or we can even call you back!
0044 (0) 1273 921 001
SEND AN ENQUIRY >