/ssp_director/albums/album-1361/lg/nassau_dive_holidays_2.jpg
/ssp_director/albums/album-1361/lg/nassau_dive_holidays_1.jpg
/ssp_director/albums/album-1361/lg/nassau_dive_holidays_4.jpg
/ssp_director/albums/album-1361/lg/nassau_dive_holidays_9.jpg
/ssp_director/albums/album-1361/lg/Stuart-Cove-Scuba-Diving-Bahamas-1.jpg
/ssp_director/albums/album-1361/lg/Stuart-Cove-Scuba-Diving-Bahamas-3.jpg
/ssp_director/albums/album-1361/lg/Stuart-Cove-Shark-Diving-Bahamas-1.jpg
/ssp_director/albums/album-1361/lg/Stuart-Cove-Shark-Diving-Bahamas-10.jpg
/ssp_director/albums/album-1361/lg/Stuart-Cove-Shark-Diving-Bahamas-3.jpg
/ssp_director/albums/album-1361/lg/Stuart-Cove-Shark-Diving-Bahamas-7.jpg
/ssp_director/albums/album-1361/lg/Stuart-Cove-Shark-Diving-Bahamas-8.jpg
/ssp_director/albums/album-1361/lg/Stuart-Cove-Shark-Diving-Bahamas-9.jpg
/ssp_director/albums/album-1361/lg/Stuart-Cove-Shark-Diving-Photography-Bahamas-1.jpg
Dive Centre Nassau is a great destination to feed your passion for the ocean realm whatever it may be. Come dive and snorkel in the crystal clear waters. Explore the beautiful reefs, dramatic walls and intriguing wrecks. Meet the remarkable marine creatures and, of course, drop in on the resident community of sharks. The waters of the Bahamas has an abundance of underwater treasures to share with you. While you're diving with, take a tour our world-famous underwater movie sets.
The Nassau Dive Centre now offers an incredible opportunity for thrillseekers with their Shark Dives. Come face to face with the underwater locals of the Bahamas.
Pre Booked Sports Services
DAILY DIVING
10 DIVES (incl. equipment)
INSTRUCTION
PADI Open Water Course incl equipment (excl log book, manual & certificate)
Sport centre prices are as a guide, prices can change depending on the season and exchange rates. When pre booking with Planet you normally receive around a 10% discount on direct local prices. More importantly, you MUST pre book any essential sport services at the time of booking to ensure availability. Please be sure to ask us about this during the booking process.
Speak to an Expert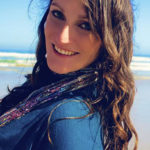 Got a question? Contact our travel experts for a detailed quote to match your holiday requirements. Phone, email, or live chat - or we can even call you back!
0044 (0) 1273 921 001
SEND AN ENQUIRY >