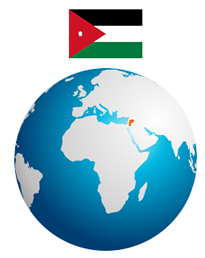 WHY CHOOSE SUDAN LIVEABOARDS OVER LAND BASED TRIPS
Sudanese liveaboards remain the best way to visit these Red Sea waters and enjoy all that they contain, as with restricted access to those glorious dive sites - the extended time in the water afforded by the luxury boats can give you a much better chance of witnessing some of the marine life hiding away or roaming free down there.
Shared dining facilities and the close knit nature of a liveaboard also mean the social aspects of your trip are greatly enhanced, allowing you to discuss your day's pre-dive aims and post-dive findings with likeminded people who share your passion. With only a handful of liveaboards operating in these waters and such expansive exhibitions of elusive creatures adorning the sea beds, the unchartered territories of Sudan host an exclusive and almost untapped set of diving conditions – which you can enjoy in near isolation from the rest of the world aboard your liveaboard cruise boat.
The enjoyment of a well earned tipple after a day of explorative scuba diving can be further amplified by the tales of your fellow liveaboard divers, and any secluded secrets of the depths below can also be shared and discussed to potentially improve your next few dives.
DIVING SEASONS OF SUDAN
Best Time to Visit: January to April (Hammerhead Sharks)
Best Time to Visit: August to October (Manta Rays)
Average Air Temperature: 29°C to 32°C
Coldest Months: December to April
Hottest Months:August to October
Average Visibility: 10m to 30m
Average Water Temperature: 26°C to 30°C
Sudan's diving seasons are enriched with the same diversity that mark out the marine life hot spot as one of the world's finest dive sites, as the differing conditions and climates found up and down the coast throughout the entire year bring with them some quite spectacular schools of species, and in their seasonally-dictated drones.
Whilst most species of shark that inhabit the waters do so all year round; between the months of January and March are considered the best for divers in search of hammerhead sightings - as hordes of the fascinating predators dominate the waters around this colder period.
For divers wishing to swim with manta rays, the months of August to October are the best – as throngs of the majestic creatures blanket the seas during this period, making for some truly amazing and unforgettable diving with the elegant swimmers.
Whilst Sudan is affected by the differing weather conditions, there really isn't a bad time to visit the waters – it just depends on what it is you'd most like to see on your holiday, and the marine life you'd most like to study from the great blue classroom below.
MARINE LIFE IN SUDAN
The long basin shape of the Sudanese Red Sea stretches along 650km of coast as the crow would fly, and hosts a hive of activity nestling from down on the sea bed up through the corals and to the top of the protruding pinnacles of its wrecks and reefs.
With three distinct diving depths, one of the defining characteristics of Sudan's waters is the consistent temperature they maintain – from the shallower depths of 50m right down to the depths below 1000ft; the relative warmth fascinatingly doesn't drop much lower than 23°C.
Considered one of the planet's great Pelagic feeding grounds, Sudan waters are sure blessed with some of the big boys, and in great numbers too. Several species of whale are found swimming these waters, including the 15m long blue whale and the fisherman-befriending whale shark.
With more than 320 species of shark, 400 species of coral and over 1500 species of fish, including: salmon herring, giant herring, soldier fish, tarpon, milkfish, goggle-eye cod & rock cod; the submarine activity of Sudanese waters is an unchartered territory that really requires the added dive time a liveaboard is designed to provide.
THE BEST PLACES TO DIVE IN SUDAN
The Sudan is a vast country that sits just beneath Egypt and enjoys a similar warm climate all year round. With no respect for land boundaries, the Red Sea sneaks over the border and into Sudan and as such the rich marine life that is so abundant further north can also be found here. Yet, unlike Egypt, Sudan is still unchartered territory.
With only a handful of liveaboards operating in the region, you are guaranteed a week of isolation both above and below the waves. Large pelagics such as hammerheads, tiger sharks, grey reef and mantas make Sudan the place for serious big fish lovers. Not least famous for large the WW2 wreck of the Umbria and Cousteau's visionary Con Shelf II, Sudan has plenty to offer the diver looking for somewhere a bit different for their next trip. The local and international connections in Sudan have improved greatly of late and the country welcomes divers to her shores. With Scuba Travel you can enjoy this one of a kind destination in safety and comfort.
Sudan offers high adrenalin diving coupled with the luxurious liveaboard experience that is so familiar to our customers. Sometimes challenging and always rewarding, the tropical waters of Sudan make it an ideal destination for recreational and technical divers alike. From the vast reef systems to dramatic drop offs and awesome encounters just waiting beneath the surface, Sudan truly deserves its growing reputation as a must see destination.
Sudan is rated one of the Must See Dive Spots by many enthusiasts, as the fantastic variety in seascapes and the diversity in marine life supported is truly spectacular. From the perfect photo moments at the Wreck of Umbria to the underwater village created back in the 1960s known as Sha'ab Rumi; the fantastic range of dive sites in Sudanese waters provide great choice in fascinating explorations.
Whilst there are a great number of wonderful dive sites in Sudan, a few of our favourites are (not in order):
Umbria Wreck:
Umbria Wreck of Wingate Reef is considered by many as the Red Sea's most photogenic of wrecks – and situated just 35 minutes from Port Sudan, is an absolute must. Scuttled by an Italian crew avoiding British capture en route to Calcutta during the 1940s, the 150m long wreckage was carrying an astonishing cargo of 350,000 bombs, three Fiat cars, hundreds of car tyres and crates of wine. At just 18m, the intact starboard propeller makes for a scrap book favourite – along with some of the marine life the ship now supports, such as: octopus, lobsters, crabs, Spanish dancers and even sharks.
Sha'ab Su'adi & the Blue Belt Wreck:
Known locally as The Toyota Wreck; the Blue Belt cargo ship missed a passage and hit Sha'ab Su'adi back in the 1970s and is now a great wreck dive site. At a depth of between 18m and 70m+, the ship faces the reef and the surrounding sea bed is littered with the remains of the cars and tractors it was carrying.
Sanganeb Reef:
The magnificent reef of Sanganeb stretches 800m from depth to surface and attracts a great range of marine life, including dolphins, manta rays and many species of shark, such as: hammerhead, white tip reef shark, oceanic white tip shark, grey reef shark and the silky shark.
Sha'ab Rumi:
The quite unique Sha'ab Rumi has a plateau at 9m and a steep drop off, and once housed five men in an underwater village for a month during a scientific experiment in the 1960s – and the remains make for some fascinating viewing.
Ma'Sharriff Reef:
Renowned for attracting schools of manta rays, the glorious Ma'Sharriff Reef is a hot spot between the months of March and May - and is one of the recommended dive sites of Sudan.
Merlo:
Not far from the manta ray attracting Angarosh lays the Merlo Reef, another of the great Sudanese dive sites. Merlo comes with a 450m reef on a soft slope - which allows for some close up and fascinating coral diving. The wreck of The Freedom liveaboard boat which sank in the 1990s also makes for some interesting viewing in the area.
TOP TIPS FOR DIVING AROUND SUDAN
It's much easier to visit Sudan by going via Egypt! You can avoid the flights from Cairo to Port Sudan as well. We offer some liveaboards that depart from Marsa Alam in Egypt and sail into Sudanese waters.
You will need to purchase a visa for entry to Sudan and Egypt, which can be paid upon arrival at Marsa Alam and Port Sudan. This visa can be quite pricey, so please enquire for the latest price.
Your passport must be valid for at six months after your return date, have at least four free pages and have no Israeli stamps.
Flights depart from Gatwick and Manchester flying to Marsa Alam, Egypt, or alternatively you could fly from London Heathrow to Cairo, Egypt - finishing in Port Sudan. If you choose the route via Cairo, then we recommend spending a day visiting the Great Pyramids.
Recommended Vaccinations:
Meningitis C
Cholera
Yellow Fever
Typhoid
Tetanus
It is recommended that you check with your GP or travel clinic exactly which jabs are needed, as these are subject to change and must be confirmed before your departure.
You must have an SMB and reel as the currents can be quite strong.
FREQUENTLY ASKED QUESTIONS REGARDING SUDAN
Do I need to get a visa for Sudan before I arrive?
You do not need a visa in advance. Your visa will be arranged for you locally, but we will ask for your passport details in advance.
How do I get to Sudan?
We can arrange your flights as a part of your holiday package. For liveaboards departing from Egypt, we will fly you from the UK to Marsa Alam. You will sail into Sudanese waters and return to Egypt for your flight home. For liveaboards departing from Port Sudan, we will fly you from the UK to Cairo with an overnight on each side of your liveaboard. This gives you an excellent opportunity to spend the day visiting the Great Pyramids of Giza and the temples at Karnak. Please be aware that you will be asked to sign a liability waiver for your flights from Cairo to Port Sudan.