BLUE WATERS INN IN
One week Breakfast, FLT & Transfer

around

$ 1,763 p.p.

Prices are as a guide only, assuming UK flights (we offer worldwide departures), over low seasons. Please call for an immediate accurate quotation, or use our 'Quick Quote' tool for a better guide price based on your dates.
Why You'll Love Diving With Blue Waters Inn!
Easy location for accessing Tobago's premier dive sites
In-house PADI 5 Star dive centre with 2 purpose built Newton dive boats, private jetty, compressor and classroom facility
Kayaks, stand up paddle boards, and snorkelling gear available free of charge
/images/hotels/522623d77530a3b4c0f7513d79e70061874d111495542d.jpg
/images/hotels/510766d72b230ecb353b2a0a874c427ed424ab998fc065.jpg
/images/hotels/2946377e0ee7496d3e51a0bad5471a47550120c0026d82.jpg
/images/hotels/398461f1c885afaa1d92f400d78c0e5daf9fd436271329.jpg
/images/hotels/268356cabef89324681cfe55c2dcf33f8682f2467f06a7.jpg
/images/hotels/719421b7fb5cc21fc9f01b7852a119c6448632f36e2afa.jpg
/images/hotels/541211ca2009fd8b54ec51c00d2305eb421d6caee9d332.jpg
/images/hotels/838709287ed6133d07f5bb09fc95ec4cfb95ff88beed39.jpg
/images/hotels/411478b81b80090567799f1f8b5847b73a3a25cf09c0ea.jpg
/images/hotels/867983299ff7e21536fdd4df67a306133191d90de917ca.jpg
/images/hotels/9649690714dc7c14abf621207373e4cde1af0b469cfce2.jpg
/images/hotels/252016033818939cf21a38bc353bae478eb133925fe231.jpg
Overview Of Blue Waters Inn
Directly in front of Batteaux Bay and virtually on the sand is the delightful Blue Waters Inn. Here 38 rooms and bungalows face the sea and Little Tobago and Goat Island across the bay whilst offering very comfortable amenities for those looking for somewhere tranquil away from the maddening crowd.
Mother nature provides much of the attractions here with Tobago's premier dive sites just off shore and the UNESCO preserved Main Ridge rainforest a short drive away. Birders will spot masses of local and migratory birds without even stepping off the hotels 46 acres of lush tropical vegetation.
The beach is near perfect with sun loungers and hammocks. If you need a bit of exercise then the kayaks and stand up paddle boards are available free of charge along with snorkeling gear. Blue Waters in-house PADI 5 Star dive operator complete with 2 purpose built Newton dive boats, private jetty, compressor and classroom facility for learners. Nitrox is also available.
Dining alfresco with the sound of the waves gently lapping the beach is the embodiment of this hotel. Watch nightfall as you sip a cold Carib and contemplate dinner in one of the two restaurants. Ideal for couples and honeymooners wanting a secluded tropical retreat by the beach.
Accommodation At Blue Waters Inn
The resort has a total of 38 rooms. All of the rooms face the ocean and provide a view of the water that changes color with the hours, from pale turquoise to electric cobalt to a silvery ultramarine. They each offer a private shower/
wc
, ceiling fan and a balcony or porch. All rooms include air conditioning at no extra charge.
The Blue View Room
The standard at Blue Waters Inn is the truly breathtaking view – an expanse of turquoise, azure and cobalt, framed by lush greenery. Blue View Room (Standard) is decorated with an elegant simplicity and unmistakable Caribbean charisma.
Deluxe Blue View Studio
This spacious room offers absolute comfort, convenience and understated charm, with a combination bedroom, kitchenette and dining area. Your balcony or
verdana
is the perfect vantage point to drink in the view and relax to the sounds of the surf just steps away.
Deluxe Blue View Suite
This is a luxurious option for families or groups, as it includes a Blue View Studio that has an adjoining room with two double beds and its own bathroom. These spacious, sunny rooms each have their own porch or balcony, with double glass doors that can be thrown open to invite in the cool Caribbean breezes and the sweet perfume of sun, sand and sea.
Blue View Bungalow
Located at the most private end of the beach, the bungalows are the ultimate escape at Blue Waters Inn. Literally steps from the sand, they are your beach home-away-from-home, with everything you need included. Full kitchen with stove and refrigerator and all conveniences as well as a lovely sitting room that is understated sophistication, with an enchanting Caribbean vibe. Your private porch offers a spectacular view of the glittering waters that the hotel gets its name, and is surrounded by fragrant tropical flowers and the sweet sound of a family of birds.
Drink And Dine At Blue Waters Inn
The Shipwreck Bar
Pull up a stool at the beachfront bar and literally drink in paradise, both with the spectacular view or one of our signature cocktails. You can drink fresh, local ingredients and premium spirits to create them, and if you can't choose from drinks like
Bananabird
, Planter's Punch, or The Big Blue, then let the bartenders customize a beverage for you! The resort also serves daily lunch at The Shipwreck, with tasty light fare such as the Flying Fish Wrap, Coconut Shrimp Salad or our delicious Blue Burger. The resort is also famous for the some of the best lunch specials on the island (try the Cow Heel Soup!) Guests have been known to be staying on the other side of the island, take a day trip to
BWI
for lunch and check in that afternoon!
The Captain's Table
The onsite restaurant offers ups a changing menu of mouthwatering dishes, and the freshest seafood around, in a relaxed, casual atmosphere. You can often spy the chef choosing fare from local fishermen at the water's edge for that night's catch. The resort has both local and international fare, but the philosophy is always the same. Simple, fresh and delicious dishes! Breakfast buffet is also served here daily, and you are invited to take your plate of fresh fruit, bacon and eggs and steaming coffee out to the Mot Mot Deck, and take in the beauty of a Blue Waters morning.
Activities In Blue Waters Inn
table tennis
hiking

birdwatching

tennis

chillaxing

diving
deep sea fishing
kayaking
waterfall tours
glass bottom boat tours
Read More
Speak to an Expert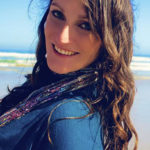 Got a question? Contact our travel experts for a detailed quote to match your holiday requirements. Phone, email, or live chat - or we can even call you back!
0044 (0) 1273 921 001
SEND AN ENQUIRY >