POLE POLE BUNGALOW IN
One week Half Board, FLT & Transfer

around

$ 2,631 p.p.

Prices are as a guide only, assuming UK flights (we offer worldwide departures), over low seasons. Please call for an immediate accurate quotation, or use our 'Quick Quote' tool for a better guide price based on your dates.
/images/hotels/2611304633194458fb2967dc5a7b043c33ca8d1cfc7c78.jpg
/images/hotels/306288b74f102dff24745b4a874aed366d15f356bed982.jpg
/images/hotels/7039769a9e649c0e968be3d9cbaf4a9204b925e005d0d6.jpg
/images/hotels/605836d0fb0ff9c8d426b89f9ef54be23ef6ec92f7929d.jpg
/images/hotels/4694513b5f69ee52254165fd2ea5cad2cbd8ec04feadb4.jpg
/images/hotels/341262a4b679e6615614c49bf0fec5e43055557bf8df31.jpg
Overview Of Pole Pole Hotel
A small seaside lodge on the remote, wooded island of Mafia, with Italian management, fine cuisine and stilted, thatched bungalows.
"Pole Pole, considered one of the most exclusive eco-resorts in the world, is renowned for its great cuisine, unpretentious and laid-back atmosphere, and warm but discrete hospitality.
Balancing luxury and with respect for local culture and environment, it is the perfect place to relax after a safari, and the ideal base for exploring the underwater wanders wonders of Mafia Island...
Accommodation At Pole Pole Hotel
Seven
'Luxury bungalows suites
', elegant and spacious, are set among the coconut palms overlooking the bay. The rooms are furnished with carved and antique pieces. Twin and double beds are available and an extra bed can be provided. Two bungalows are
'family'
type with two rooms separated by the bathroom and a small corridor for privacy.
The large private verandahs
are furnished with a
Zanzibari
bed, chairs, table and an armchair. Each bungalow is self-contained, the bathroom is spacious and comfortable. There are two ceiling fans, one on the verandah and one in the bedroom above the bed.
We are a low environmental impact resort with a state-of-the-art
phyto-purification
plant which is a special process of treating wastewater to prevent environmental pollution.
Drink And Dine At Pole Pole Hotel
The cuisine is a combination of diverse culinary traditions and cultures, with an Italian style touch of class. Swahili dinners are served once a week or on request. The resort caters for special dietary requirements whenever possible. Most of the food we serve is organically grown and bought on the island to help fishermen and farmers benefit from tourism development.
Health And Wellness At Pole Pole Hotel
You can enjoy a relaxing body massage using essential oils in our peaceful massage centre overlooking the beach. The masseuse has been trained in holistic massage based on aromatherapy. Manicure and pedicure are also available.
Read More
MAKE AN ENQUIRY NOW
We'll get straight back to you
Speak to an Expert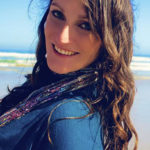 Got a question? Contact our travel experts for a detailed quote to match your holiday requirements. Phone, email, or live chat - or we can even call you back!
0044 (0) 1273 921 001
SEND AN ENQUIRY >