SIX SENSES RESORT ZIGHY BAY IN
One week Breakfast, FLT & Transfer

around

£ 2,700 p.p.

was £ 3,800

Prices are as a guide only, assuming UK flights (we offer worldwide departures), over low seasons. Please call for an immediate accurate quotation, or use our 'Quick Quote' tool for a better guide price based on your dates.
Free nights at Six Senses Oman
Travel between 25 Oct 2019 to 31 Dec 2020
Special Offer!
Get free nights at this stunning hotel in Oman.
Book for 5-7 nights and get one night free, book for 10 nights and only pay for 8 or book for two weeks and only pay for 11 at the Six Senses Resort in Zighy Bay!
Why you'll love Diving with Six Senses Resort Zighy Bay!
Located on a private sandy beach in Zighy Bay
Area is characterized by dramatic fjord like scenery
Incredible spa facilities at the resort
/images/hotels/394537e77586d8b12a00fcf8394a6bf652a39ee6b5ca5e.jpg
/images/hotels/44220021eeb7985f7884ba0fd7b3c8c584d82e9add37f8.jpg
/images/hotels/75273904c580a8be16aa8620bca0671f81b970b3614241.jpg
/images/hotels/2164557c3aae883e76291bab67f59e5ed9c92470a6c462.jpg
/images/hotels/2460065eb39914e99001302e0510d0ee43abd1ecaedc47.jpg
/images/hotels/359997664277aeacadf6acebe53377898faec0a48dba25.jpg
/images/hotels/3687478913d120690b4fddd6d10b38b5503502862bfde.jpg
/images/hotels/445331a4aeb331a81c8a95422dbbb092094c3fb9caba72.jpg
/images/hotels/328999cd0a87086e0410b772664ba20fdb8515e41aeb90.jpg
/images/hotels/294996eeff127a829e117d70d801c0a6cea2a55e636179.jpg
/images/hotels/665814e956ac5b4bbdb03105176df109daf96ab6b91e3.jpg
/images/hotels/536122f7bb9accbb7bf8475210877e1d67d40ce63ef591.jpg
/images/hotels/66382562e2c3094fed534117350d641cb6d519aeb9482.jpg
/images/hotels/573841bb1179aad7b052b2b8fa80dce5fdb93840073c21.jpg
/images/hotels/407728cad40f12fe0d06e5c742f1eaf17d74a4713e53b0.jpg
/images/hotels/237131922d36b502909d05800dc374e7111b27d7a1b18.jpg
Overview Of Six Senses Resort Zighy Bay
The Six Senses Resort Zighy Bay is a village-style resort situated on the eastern side of the Musandam Peninsula, in the Sultanate of Oman, a simple 120 km from Dubai. This area is characterized by the dramatic fjord like scenery of its coastline
Beautifully set in one of the secluded bays, between the mountains and a 1.6-kilometre private sandy beach on Zighy Bay, this resort offers luxury villas in Omani style, with private pools and a spa.
Accommodation At Six Senses Resort Zighy Bay
Pool Villa:
With a total area of 247
Sqm
and an infinity pool of 21
Sqm
, Pool Villa offers one bathroom plus an outdoor shower, a separate living room with a dining area and a bedroom.
Pool Villa is also available on the beachfront as Pool Villa beachfront.
Spa Pool Villa:
With a total area of 247
Sqm
and an infinity pool, Spa Pool Villa includes a personal in-villa spa, one bathroom plus an outdoor shower. This Villa is a studio concept offering sleeping and
liviing
areas.
This Villa is also available as Spa Pool Villa Beachfront located on the beachfront.
Pool Villa Suite:
A total area of 412
Sqm
, an infinity pool of 24
Sqm
, two bathrooms plus two outdoor showers, Pool Villa Suite also offers a living room and a separate bedroom.
Pool Villa Suite is also available on the beachfront as Pool Villa Suite Beachfront.
Amenities:
Private sun lounge and outdoor dining suite
Private wine cellar
Personal safe, hairdryer and espresso machine

IDD

Telephone, wireless internet and cordless phone
CD, DVD Home Integrated

Theatre

System
Flat panel TV with satellite channels
Dining At Six Senses Resort Zighy Bay
Summer House: Lunch and afternoon meals are offered at Summer House. You can also try homemade ice cream and sorbets.
Spice Market: Cuisine from world of Arabia.
Zighy

Bar:
Zighy
Bar offers classic, modern, local and organic
mocktails
and cocktails throughout the day and evening.
Sense on the Edge: International cuisine restaurant.
Shua

Shack:
Authentic Arabic dining experience. Start with local salads followed by lamb prepared in an underground oven.
Wine Cellar: International cuisine restaurant with a large choice of international wines.
Facilities And Activities At Six Senses Resort Zig
Swimming Pool: A large central swimming pool with poolside service offering gourmet meals, beverages and home made ice creams.
Six Senses Spas: Offering nine treatment rooms, Juice Bar and focuses on holistic wellness and rejuvenation. It offers a full menu of treatments delivered by skilled international therapists, and includes the four-hands signature - Sensory Journey.
2 Arabian Hamams
Exclusive Zighy Souk, an Oman market for a unique cultured shopping experience.
Library with wireless internet access and a wide selection of movies, music CDs, DVDs, books and magazines.
Multi Lingual Hosts.
On site Nurse.
Modern gymnasium and gym instructor.
Laundry and Valet service.
LIFE department (Leisure, Innovative, Fun and Experience): provides a wide range of activities within the Resort and amazing excursions to places of interest in Musandam and the surrounding regions.
Snorkeling
Kayaking
Diving
Fishing
Mountain Biking
Read More
MAKE AN ENQUIRY NOW
We'll get straight back to you
Speak to an Expert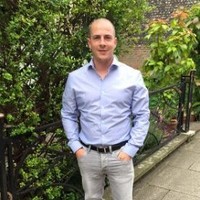 Got a question? Contact our travel experts for a detailed quote to match your holiday requirements. Phone, email, or live chat - or we can even call you back!
0044 (0) 1273 921 001
SEND AN ENQUIRY >