SONEVA FUSHI RESORT IN
One week , FLT & Transfer

around

$ 6,987 p.p.

Prices are as a guide only, assuming UK flights (we offer worldwide departures), over low seasons. Please call for an immediate accurate quotation, or use our 'Quick Quote' tool for a better guide price based on your dates.
Why You'll Love Diving With Soneva Fushi Resort!
A Robinson Crusoe style idyll with its remoteness, central to its charm
Soneva Fushi also offer family-oriented activities for the children
Cuisine is grown or fished sustainably on site
/images/hotels/3831813935ec291f0883e7d53b761e1c98d5d78cd8f667.jpg
/images/hotels/9005036b42a5e4f85ca1323bf09b57307e87ec50a3ae3c.jpg
/images/hotels/755002ede9cca84adaf1e67f25e8c582a7675a343e2228.jpg
/images/hotels/95345513d38799b6664fdfc5d374a02f07def8bbbb737a.jpg
/images/hotels/20237401fc53034f73f31f0371fbb730675d55da898df9.jpg
/images/hotels/555822d337656949dc6e50f940dfc5d0b201cb703e8d23.jpg
/images/hotels/704184967900163bb5176c8313f29fbba75639dda3d8ad.jpg
/images/hotels/47573270369f51029c20c3a39fd856dc06332c2843a6c2.jpg
/images/hotels/5332841cccd5b3267d4fdeb847f14a0ddb1d53d0070985.jpg
/images/hotels/176714ace8766dcd21a1e17daa91d689cfb69d8d173d28.jpg
/images/hotels/2334664e4f4df0fde84c38d0060bee411b749b9d04de56.jpg
/images/hotels/2548966dac60f98e7500dc3b48f204b6c71a19f5ab367.jpg
/images/hotels/65594172ccdb2aea5a8027e340c21e76e44ef98cfe117a.jpg
/images/hotels/346773aef7fff955ce7d12ea8d2c8bd6ac294fa7ed994d.jpg
/images/hotels/5023115b40974471051720f55b86852e1915be5f855b62.jpg
Overview Of Soneva Fushi Resort
Soneva Fushi Resort is located in Baa Atoll, Maldives, around thirty minutes by Seaplane from the international airport in Male. Fringed by white sand beaches that shelve gently into the azure blue sea, legendary Soneva Fushi looks like a Robinson Crusoe idyll, however the finest creature comforts are always at hand. Its remoteness is central to its charm, offering the ultimate in barefoot sophistication for which the oft borrowed expression – No News No Shoes was coined. Welcome to a luxurious experience in which the natural reality of the destination unites understated yet sophisticated style. This is Intelligent Luxury.
Accommodation At Soneva Fushi Resort
Soneva Fushi offers just 65 accommodations, which capture the very essence of a luxurious castaway fantasy. The Jungle Reserve and the two Retreats offer the premier accommodation. Each villa opens to its very own stretch of white sand beach just a few steps away, whilst many also include Private Sea Water Swimming Pools. Each bathroom extends to a private garden, whilst utmost care is given to the environment.
Villa Options:
Crusoe Villa
Crusoe Villa with Pool
Two Bedroom Crusoe Villa with Pool
Soneva
Fushi
Villa with Pool
Two Bedroom
Soneva
Fushi
Villa with Pool
Soneva
Fushi
Villa Suite with Pool
Two Bedroom
Soneva
Fushi
Villa Suite with Pool
Soneva
Fushi
Villa Suite with Pool and Tree House
Two Bedroom Crusoe Suite with Pool
Please email or call us for a detailed overview of your villa options at Soneva Fushi Resort
Drink & Dine
At
Soneva
Fushi
the Chefs start with what they can grow and fish for sustainably on and around their own fertile isle, then they apply inventive talents and learnt expertise.
Mornings, you'll find a seemingly endless spread of fresh fruits, comforting classics and creative juices to get yours flowing. Take your picnic lunch on a nearby sandbank or on a deserted island after swimming among underwater
neighbours
. Dine in your villa while sunbathing in the sand or return for an equally bountiful lunch buffet. Evenings are oriented around organic produce from
Soneva
Fushi's
thriving gardens, the freshest seafood from surrounding waters and introducing you to Modern
Maldivian
cuisine, twist on local traditions.
Restaurants:
Mihiree

Mitha

:
You will discover the culinary heart of Maldives.
Mihiree
Mitha
means "Here it is", and almost any dish you crave is here.
By Bar: In one of the world's most exquisite destinations, cherish in a sense of togetherness as you and your loved ones share in a mouth watering spread of crowd-pleasing dishes. Select your meal from a menu crafted around nine different methods of cooking:
By the Beach: Linger over Japanese and Korean inspired cuisine to the sound of rolling waves. Feast on sashimi and sushi fresh from the ocean. Just-plucked ingredients from our island gardens complete each dish.
In Villa Dining: Take advantage of your tropical living spaces with breakfast, lunch, dinner or late-night treats in the intimacy of your villa.
Nine: In one of the world's most exquisite destinations, cherish in a sense of togetherness as you and your loved ones share in a mouth watering spread of crowd-pleasing dishes. Select your meal from a menu crafted around nine different methods of cooking:
Fresh in the Garden: Surrounded by tropical banana trees, this restaurant without walls rises above our herb and vegetable garden with sublime panoramas stretching beyond.
Bar(a)

bara

:
Soak in the setting with creative cocktails, fresh squeezed juices of organic fruits just picked from the tree or vine, luscious wines, cold beers and
Soneva
Fushi's
own crystal enhanced wellness waters.
Destination Dining:Pick the spot that piques your own fancy and craft a menu of your desires with our executive chef.
The Wine Cellar:Tastings throughout each week tempt your palate with flights of unique wines, paired with a delectable assortment of amuse-bouche and interactive discussions guided by our sommelier.
Spa & Wellness
Health and Fitness
Work out in the jungle gym or jog around the island's nature trail
Spa Facilities
Central to the Six Senses Spa is a large reflecting pond and water-walls, setting the tone for soul therapy. A refreshing menu of holistic and traditional treatments conducted by highly skilled therapists using all-natural products compliments the Thai, Balinese and doctor-assisted Ayurvedic and nutritional programmes. Private Spa Suites are an option within several villas.
For The Family
Soneva Fushi is an island of dreams for all ages. The resort has created a new children's club from input from some the smallest guests. Drawing inspiration from their childlike wonder, The Den is a playground for the imagination. Children explore a pirate ship, two swimming pools, lego room, dress-up area, cinema, library, learning area and music room filled with instruments.
During family time, parents can even head over to The Den with their little ones to enjoy their very own shallow pool. Of course the entire island and surrounding sea is a wonderland for families to enjoy together. Watch for dolphins on the traditional dhoni sailboat. Let the astronomer share star-gazing secrets before bedtime.
Some recommended family activities at Soneva Fushi:
Family Picnic with Guided Snorkelling
Pick your favourite unspoiled island and allow the resort to arrange for the resident marine biologist to escort you on a guided snorkelling experience through one of the best reefs in Baa Atoll. Following the marvellous expedition, make your way back to dry land for a gourmet picnic, complete with a personal chef and waiter on hand.
Private Cinema Experience
Kick your feet up and lie back on the cushioned lounger with your family as you catch your favourite classics at Cinema Paradiso, the al fresco movie theatre. The waves lapping the shore, the gentle rustle of the trees and the glimmering night sky will only add to the experience. An additional option of a barbecue dinner served during the movie is available at an extra charge.
Facilities And Services
-Snorkeling
-Spa
-Sustainable Fishing
Diving From Soneva Fushi
The dive
centre
is located in the Baa Atoll. There are beautiful dive sites with an astounding quantity of fish life. Manta rays can be seen at the famous Manta Point in Maldives.
Half day and full day boat diving are offered. A range of
PADI
Diving Courses is available and the dive
centre
rents offers full equipment rental.
Read More
Speak to an Expert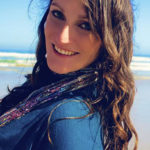 Got a question? Contact our travel experts for a detailed quote to match your holiday requirements. Phone, email, or live chat - or we can even call you back!
0044 (0) 1273 921 001
SEND AN ENQUIRY >