MAALIFUSHI BY COMO IN
One week Half Board, FLT & Transfer

around

$ 4,092 p.p.

Prices are as a guide only, assuming UK flights (we offer worldwide departures), over low seasons. Please call for an immediate accurate quotation, or use our 'Quick Quote' tool for a better guide price based on your dates.
/ssp_director/albums/album-2485/lg/maalifushi_como_2.jpg
/ssp_director/albums/album-2485/lg/maalifushi_como_3.jpg
/ssp_director/albums/album-2485/lg/maalifushi_como_4.jpg
/ssp_director/albums/album-2485/lg/maalifushi_como_5.jpg
/ssp_director/albums/album-2485/lg/maalifushi_como_6.jpg
/ssp_director/albums/album-2485/lg/maalifushi_como_7.jpg
Overview Of Maalifushi By Como
Maalifushi by COMO is located in Thaa Atoll, Maldives, around fifty minutes by seaplane from the international airport in Male. This chic luxury resort was the first to be built in pristine Thaa Atoll. With Maalifushi's excellent spa, fine cuisine and wide range of facilities COMO Hotels & Resorts have created a true luxury experience in this remote Maldivian atoll.
For divers the seasonal hammerhead and manta ray dive sites are a big draw. Thaa atoll also has a number of excellent reef breaks so is becoming something of a Mecca for surfers and those guests who'd like to give board surfing a go.
Accommodation At Maalifushi By Como
Maalifushi offers a mix of 65 land and over-water villas drawing on local influences in their design while remaining elegantly pared back to reflect the island's calming setting. Overwater suites and villas are built off wooden walkways that stand above the shallow lagoon. Each has its own private terrace for slipping into the sea, while the garden villas benefit from being set into the island's lush interior with direct access to the beach and lagoon, children can freely play while adults can enjoy the sun and sand.
The six Garden Rooms (72m²) have an open-plan feel and come with an outdoor deck and furniture for al fresco dining.
The thirteen Beach Suites with private pool (101m²) have direct access to the beach, their own pool and sundeck with loungers.
Seven Beach Villas with private pool (116m²) each have their own private swimming pool with a sundeck, decking and furniture for al fresco dining. Floor to ceiling french doors flood the elegant, simple interiors and invite in the cooling sea breeze an the ocean scents of the island setting.
A Two Bedroom Beach Suite (131m²) offers the same facilities as our Beach Suites but with two bedrooms. The second bedroom has twin beds and a smaller shower room, making it ideal for families.
A couple of Two Bedroom Beach Villas (145m²) one room with a king bed the other a smaller twin room. Each villa has its own access to the beach as well as a private pool. One of the two villas has an attached second bedroom in the other villa the second bedroom is detached.
A Two Bedroom Beach House (178m²) is on two levels with a private garden, sundeck and large private pool, with sun loungers and furniture, allowing you to eat, drink and relax from the comfort of your own space.
The Maalifushi Beach Villa (296m²) comprising three sleek, comfortable bedrooms (two doubles and one single), spectacular views out over an endless ocean. The private garden and swimming pool has space for al fresco dining and a full butler service.
The COMO Residence (178m²) has four-bedrooms on 2 levels. Sea views with a contemporary style living area, spacious media room and full kitchen. The sundeck is completed with loungers and furniture for private dining, with butler service included.
Seventeen stilted Water Suites with private pool (107m²) occupy their own jetty on the west of the island, benefitting from breathtaking Maldivian sunrises. Each Water Suite comes with direct lagoon access, its own private pool and sundeck with loungers.
Each of the thirteen Water Villas with private pool (120m²) has its own pool, sundeck and full-length french windows creating views over the Indian Ocean into the large and airy sitting area.
The Maalifushi Water Villa, two bedrooms with private pool (213m²) is a most spectacular light-filled over water villa sitting at the end of the jetty, allowing for peace and privacy around its private pool and sundeck.
The two COMO Villas, 2 Bedrooms, private pool (408m²) offer two-bedroom over the lagoon with a large pool and butler, making this Maalifushi's ultimate luxury experience, ideal for two couples sharing.
Drink & Dine
Maalifushi by COMO has Great food, with menus inspired by the Indian Ocean.
The restaurant's name is 'Tai' which pays homage to the bold flavours of Japanese seafood and consists of a sunken sushi bar and outdoor candlelit tables for terrace dining.
'Madi' is the classic COMO all-day dining experience. Menus showcase the region's tropical ingredients in Maldivian, Mediterranean, Indonesian and Thai accented dishes
'Thila Bar' is a relaxed pool bar and lounge where you can play billiards and graze on easygoing salads, pizzas and wood-baked seafood at any time of day.
Spa & Wellness
Como
Shambhala
Retreat has eight treatment rooms, positioned
overwater
and cooled by ocean breezes, offer a range of signature facials, massages and body treatments.
The Retreat also has an open-air yoga pavilion offering complimentary daily classes, gym with cardio equipment and weights, Steam room, Sauna & Jacuzzi. The resort also has a
44m
long freeform swimming pool.
For The Family
Maalifushi by Como provides excellent
childminding
and babysitting services with activities that can be
customised
to children and families' needs. Menus are easily adjusted for infants and children, and include healthy, delicious choices, while the resort's various accommodation styles allow for kids under 12 to share their parents' room.
Facilities And Services
Resort boutique
Library
Complimentary

Wi-Fi

Internet connection throughout the resort
Guest lounge, incorporating PC/Mac stations and

flatscreen

TV

Watersports

centre

with c

omplimentary

non-motorised

equipment & daily snorkel trips
Range of activities including sunset and dolphin cruise, fishing, snorkeling, sailing and beach picnics on

neighbouring

deserted islands

Personalised

butler service
Diving From Maalifushi By Como
In this part of
Thaa
Atoll, near to the
Maalifushi
Resort there are 15-25 named dive sites to visit and many more channels and reefs still unexplored. The Atoll has something for all levels of experience.
Half day and full day boat diving are offered. A range of
PADI
Diving Courses is available and the dive center rents offers full equipment rental.
Speak to an Expert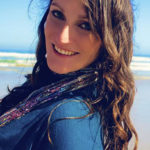 Got a question? Contact our travel experts for a detailed quote to match your holiday requirements. Phone, email, or live chat - or we can even call you back!
0044 (0) 1273 921 001
SEND AN ENQUIRY >