MAAFUSHIVARU ISLAND RESORT IN
One week , FLT & Transfer

around

$ 2,638 p.p.

Prices are as a guide only, assuming UK flights (we offer worldwide departures), over low seasons. Please call for an immediate accurate quotation, or use our 'Quick Quote' tool for a better guide price based on your dates.
/images/hotels/729690cece785eb92cd643f5e788e5f37e3d933a76f56c.jpg
/images/hotels/3234742229e417950c39bd1ac90259b6c781a232a40430.jpg
/images/hotels/701528a99761cae8b7c6700f6f32e64ee18adc249bbcb4.jpg
/images/hotels/915099a3b94f39d302de69071e0ddb4b99c14337af80c2.jpg
/images/hotels/715563b76bc71fa80c20942ed01e19c21ead7b69ad6b89.jpg
/images/hotels/92938467e34c602f3338613896d5e163d290f14fdaa52e.jpg
/images/hotels/131057b629b7dc02fe6f5723da7d5f3dd63eb28fb5f3e4.jpg
/images/hotels/595935d75dd4921f9f5ca9dc828e1efafbd5a21dfa9c5d.jpg
/images/hotels/887921a21449561049939422c6ccf788bc0c1c90d933e0.jpg
/images/hotels/607100a3b94f39d302de69071e0ddb4b99c14337af80c2.jpg
/images/hotels/861087b96f49b701f581862428f9c58e1a46c731d0aa89.jpg
Overview Of Maafushivaru Island Resort
Maafushivaru Island Resort is located in Alifu (South Ari) Atoll, Maldives around twenty-five minutes by Seaplane from the international airport in Male, and measure just over 500 meters in length. This palm-fringed island is surrounded by powder-white sand, with one of the best coral reefs in the archipelago protecting it. Maafushivaru offers an experience that elegantly combines a Maldives from times gone by with the modern luxuries of the present.
Accommodation At Maafushivaru Island Resort
24 Beach Villas
These are individual villas located directly on the beach, each featuring a spacious bedroom with king-sized bed, air conditioning/fan, flatscreen TV/DVD player, iPod docking, IDD telephone, minibar, espresso machine, bath and beach towels, hair dryer and electronic safe.
The large bathroom is semi-open air and features twin vanity, and shower, and an outdoor garden area with a rainfall shower made of stone.
A private veranda with daybed and sunloungers facing the sea completes these villas. The Beach Villas can accommodate an extra adult or child.

4 Deluxe Beach Villas
Similar to the Beach Villas in style, the Deluxe Beach Villa is the perfect choice for a family with children or anyone wanting a little extra privacy.
The two villas have a shared entrance, but can also be booked separately. These villas come with a private pool, shared between the two rooms, with sunloungers facing the sea side.

22 Water Villas
Situated over the sparkling blue lagoon, the Water Villas are an ideal location to spot the colorful myriad of fishes that call these waters home.
Similar to the landbased villas, the Water Villa features king-sized bed, air conditioning/fan, flatscreen TV/DVD player, iPod docking, IDD telephone, minibar, espresso machine, bath and beach towels, hair dryer and electronic safe.
The bathroom features rainfall shower and a bath, and offer panoramic views of the Indian Ocean. These sumptuous villas are completely private and have direct access into the water from your own wooden deck.
Guests in these villas additionally enjoy dedicated sunloungers and sun umbrella near the pool, and premium seating overlooking the lagoon in the restaurant.
Drink & Dine
The restaurant features Mediterranean inspired cuisine that is regularly infused with local flavours.
Sumptuous buffets are offered for breakfast, lunch and dinner.

The main area of the restaurant features an open air seating, whilst a separate terrace overlooking the lagoon directly has tables reserved for the guests staying in the Water Villas.

Situated next to the restaurant, is also the bar featuring a small area where regular entertainment is available.

Guests can enjoy panoramic views of the blue Indian Ocean whilst sipping on a local fresh juice or a delicious cocktail prepared by the talented bartenders.

Other romantic dining experiences are also offered on the island, and includes candlelit dinners on the beach or enchanting lobster dinners on the deserted island of Lonubo, a charming little islet just next to Maafushivaru.
Spa & Wellness
Situated on a quiet corner of the island on its own jetty, Maafushivaru Spa is the place where we blend inner beauty with the beauty of the landscape. Each treatment we offer at our spa resort in Maldives is individually designed to help you realise your ultimate state of well-being.
Spa Facilities
The
Maafushivaru
Spa is set on the water with a unique and privileged view to the lagoon.
Facilities:
5 treatment rooms, consisting of 1 couple's rooms, 1 couple's suite, 1
aesthetic
beauty care room and 2 massage rooms.
Maafushivaru
Spa offers specific skin care treatments for him and for her, body care programs and foot care. A range of Asian and European blend massages are also on offer.
For The Family
Designed for families and couples looking to spend quality time together,
Maafushivaru
offers an experience with several excursions, and evening entertainment for families to enjoy.
Facilities And Services
The reception, lounge and bar on the sand floored
An extensive library with books, magazines.You will find many places overlooking the azure seas to relax and curl up with a

favourite

book.
Board games for both adults and children.
A discrete area features a TV and DVD player, with several DVDs available in the collection.
Table tennis and internet service is also available here.
A f

ully

equipped gymnasium
An infinity edged

fibre-optic

lit swimming pool and children's pool is available for guests who prefer a dip in the cool fresh water.
A small boutique offers a collection of souvenirs, local items and beach apparel.
Closest medical

centre

to the island is located in the

neighbouring

local island of

Dhangethi

.
Read More
Speak to an Expert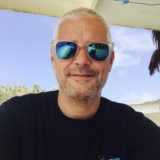 Got a question? Contact our travel experts for a detailed quote to match your holiday requirements. Phone, email, or live chat - or we can even call you back!
0044 (0) 1273 921 001
SEND AN ENQUIRY >