LUX SOUTH ARI ATOLL IN
One week Half Board, FLT & Transfer

around

$ 3,544 p.p.

Prices are as a guide only, assuming UK flights (we offer worldwide departures), over low seasons. Please call for an immediate accurate quotation, or use our 'Quick Quote' tool for a better guide price based on your dates.
Why You'll Love Diving With Lux South Ari Atoll!
The ultimate resort for a Maldives honeymoon
A superb range of great restaurants and bars catering to any taste
40 breathtaking South Ari Atoll dive sites which can be reached by boat
/images/hotels/98728531fd4777b332ddd09e72c15c05f9449c274b4a1f.jpg
/images/hotels/332093ecee27a135462ddbe301b714ac062f3e26f23782.jpg
/images/hotels/6454690a91ecc472d571e6ab497718e3ee63025cc69587.jpg
/images/hotels/798847953a53772cf8bfa089bb05e177bc78199533a740.jpg
/images/hotels/8095193e0b06a25eaf56fa3a94f35d394fc2e1dcee06d3.jpg
/images/hotels/80951994d0bdb629190e066917288aded522313b119b33.jpg
/images/hotels/98575dddc26907e0b11ff78d5ceefe5e551f432421bac.jpg
/images/hotels/52131cc1d4478eb64e862c310721b75c2387694dff968.jpg
/images/hotels/593320ba3d7f519179288e74fef09d482be20a9d58a18.jpg
/images/hotels/241114c620f52eaff780c59fe5c16e8053ac7bc81727ac.jpg
/images/hotels/15822792205a175e6d1225581d4e9df43aee73d4c3487a.jpg
/images/hotels/6451570ba3d7f519179288e74fef09d482be20a9d58a18.jpg
/images/hotels/646704ecee27a135462ddbe301b714ac062f3e26f23782.jpg
/images/hotels/59332bdb404197bb6be75a64555fcff8784ff09992e9a.jpg
/images/hotels/97486059d732cd88722a5ee859a7ee5a9e24be525e4541.jpg
Overview Of Lux South Ari Atoll
LUX South Ari Atoll, formerly LUX Maldives, is located in Alifu (South Ari) Atoll, Maldives, around thirty-five minutes by Seaplane from the international airport in Male. A slice of paradise in the Maldives, LUX South Ari Atoll envelopes guests in a warm embrace from the moment of arrival. Far from the bustle of modern life, this romantic getaway sits among frangipani and hibiscus, surrounded by coral sands and the crystal-clear lagoon of one of the Maldives' most inviting islands. For those seeking the ultimate in honeymoon destinations, this exclusive beach resort Maldives transforms romance into reality. The Infinity Spa offers a welcome sanctuary and for the whole family, water sports invite days of endless pleasure. All accommodation is in traditional Maldivian style using indigenous materials.

Beach Pool Villas have a garden with a private pool. This resort unites great design with a raft of leisure facilities, and is next to the Maldives' best dive sites. With a prime diving site on its doorstep, four kilometres of uninterrupted sandy beach
Accommodation At Lux South Ari Atoll
LUX South Ari Atoll's suites and villas, whether perched over water or scattered along the beach, are a tribute to nature and authentic luxury. Lush gardens enfold this exceptional luxury hotel surrounded by a sparkling blue lagoon, home to a rich ecosystem of marine life.
Contemporary, stylish furniture and bright colours underline the sophisticated simplicity of the villas, combined with a great sense of space, opening onto the beach and lagoon. This Maldives beach resort ensures guests are in constant contact with nature, redolent with the atmosphere of lazy days lounging on the terrace, or beneath palms in the garden.

-BEACH PAVILLON (65m²) SUNSET JUNIOR SUITES (70m²)
Carefully designed to blend with the natural environment, Sunset Junior Suites offer a unique proximity with nature, shaded by sprawling Badamier trees and palms while facing the stunning Indian Ocean sunsets. Furnishings showcase simple, minimalist designs in wood tones, with splashes of red and orange recalling the vibrant colours of the reef. Sunlight filters softly through soaring thatched roofs perfectly blending nature with comfort. Even the bathroom has a private garden where vivid-hued bougainvillea flourish and other plants twine: just the place for an outdoor shower, surrounded by nature, while on your romantic getaway. The 36 Beach Pavillons are ideal for families, accommodating two adults and a baby or child.

-WATER VILLAS (71m²), PRESTIGE WATER VILLAS (98m²) AND FAMILY WATER VILLAS (129m²)
Sunrise or sunset: the choice is yours, with spectacular Water Villas perched on stilts, and Prestige Water Villas along the coast. Turquoise hues stretch to the horizon and the sound of the waves lulls you to sleep: the perfect romantic getaway or luxury Maldives vacation. The blue waters of the ocean that surround the villas are reflected in the blues and sand-browns of the interior décor, and private terraces are just the spot to let your mind drift away. Water Villas, complete with romantic canopy beds, have breathtaking views through all their bay openings, including from the generous baths. In Prestige Water Villas, the lagoon is omnipresent; even the bath promises a splendid outlook across the terrace and shimmering blue water below. Water Villas and Prestige Water Villas can accommodate two adults and one teenager, child or baby.

-BEACH VILLAS (95m²)
Beach Villas feature extensive use of local wood for floors and fittings. Sand and ochre colours mimic the stunning setting beyond the windows. A finely embroidered anemone on the cushions, large diptychs on the wall and beautiful marine portraits create a tranquil oceanic haven. All 45 guestrooms have luxurious en-suite outdoor bathrooms where the open sky, bright hibiscus and beautiful banana trees provide privacy in a natural setting. Terraces are extended living spaces, just the place for lounging on the settee or sitting at the table while gazing over the lagoon. Each Villa can accommodate two adults and one teenager or child.


-BEACH POOL VILLAS (116 m²)
Spacious, west-facing Beach Villas offer sensational views over the crystal clear lagoon. As with Beach Villas, there is extensive use of local wood throughout, while sand and ochre colours mirror the views beyond the windows. All 12 guestrooms have luxurious en-suite bathrooms that open onto a private garden, along with a shower and separate bath. Private terraces also unfold into extended living spaces. Each Villa has a private garden features a tempting sunken swimming pool with surrounding wooden deck, sun loungers inviting lazy days by the pool and an invigorating outdoor shower. Beach Pool Villas can accommodate two adults.

-DIVA VILLA (360 m²)
The Diva Villa is the height of luxury and grand elegance in an exceptionally picturesque setting. A thoughtful attention to detail is clear as soon as you step into the villa, which features a serene and expansive over-water terrace that alternates luxurious wood decking with chequered granite slabs. Sink into the magnificent infinity plunge pool that merges with lagoon and ocean in a palette of serene blues and watch the day slip effortlessly away. Panoramic views of the lagoon and islands surround you and, in the lounge, a glass floor provides a natural aquarium that sets the stage for a fantastic aquatic ballet of exotic fish. The Diva Villa has a master bedroom suite and guest bedroom, both with direct access to the deck. At any time of the day or night, a personal butler is available to care for all your needs, or cater for private dinners as desired. The Diva Villa can accommodate four adults, or two adults and two teenagers, children or babies.
Drink & Dine At Lux South Ari Atoll
LUX
South Ari Atoll has a superb range of restaurants and bars each set in stunning locations: along the sandy white shores, nestled in the lush gardens, or perched over-water on pontoons, to capture the evening breezes and lulling sound of water beneath. With seven restaurants and six bars,
LUX
South Ari Atoll has a wide choice of culinary options, whether the mood is for European, Middle Eastern, Indian or Asian
flavours
. There's no better place to dine while on a luxury Maldives holiday.
Restaurants:
The Island Kitchen: authentic island living at The Island Kitchen. guests can sink their feet into the warm sand below while tucking into mouth-watering buffets for breakfast and dinner. Live cooking stations offer everything from wood-fired pizzas and grills to stir-fries with a tempting island twist.
Senses:
Senses never fails to delights with its tempting menu of
tagines
,
tandoori
prawns and unique tropical sorbets. Senses is Inspired by North African, Lebanese, and Indian Ocean cuisine.
Senses Bar Lounges: Offers light Indian Ocean lunches in the shade or by the pool if you don't feel like visiting one of our more formal restaurants. Senses Bar and Lounge offers a selection of cocktails, rums, liqueurs, beers and spirits, as well as a refreshing selection of Sri Lankan teas in the afternoon.
East Restaurant and Bar: The menu features the best of Cambodian, Indonesian, Thai, Sri Lankan, Hong Kong and Chinese-style buffets. Rustic decks and old ship's riggings add to the nautical theme, Suspended above the water, East inspires with its incredible view out over the lagoon.
East Bar: The adjacent East Bar offers fresh fruit cocktails and unforgettable local evening entertainment.
Allegria

:
Restaurant and Bar: Located right on the beach, this open kitchen allows guests to watch our skilled chefs at work as they create pizzas, pastas and gnocchi dishes. Vibrant Italian flair blends with the lively island ambience at
Allegria
.
UMAMI

:
Umami
features a Japanese-style
teppanyaki
table where our chefs entertain guests with their culinary skills.
The Beach: Crisp, thin crusts, topped with the freshest ingredients, the best pizza we can make, in the most relaxing setting, right on the beach.
Veli

Pool Bar & Lunch:
Veli
Pool Bar offers a casual menu of tasty pizzas, sandwiches and spring rolls, as well as Mediterranean-style tapas,
mezze
and antipasti.
The Island Bar:
Watch the sun set over the shimmering water as your sip on a delicious island cocktail or aperitif and tasty
canapés
at The Island Bar.
Lagoon Bar: Enjoy island music and reggae favorites while sharing your experiences from the last dive or your exciting water sports session.
Cafe
Lux
:
LUX
only serve our very own delicious Island Blend of certified green organic beans.
Drinks Package includes:
A wide selection of beverages (soft drinks, tea, coffee, beers, wines, juices, mineral water, cocktails and liquors) as per the scheduled opening hours of the restaurants and bars. Each restaurant and bar has the "All Inclusive" beverage menus available, with full details of all choices included. Tea and coffee facilities in room.
Sea & Wellness
Spa And Wellness At Lux South Ari Atoll
Health and Fitness
LUX
South Ari Atoll has two stunning swimming pools located on the sunset side of the island to capture those perfect beach holiday moments. House reef
snorkelling
trips, kayaks and pedal boats are available on a complimentary basis. At an additional cost, a wide range of activities may be organized by the boathouse, such as windsurfing, rubber ring and banana rides, water-skiing,
wakeboard
and jet-skiing. Private catamaran trips, excursions and picnic parties on
neighbouring
islets can also be easily arranged for a vacation getaway to remember.
Land-based Activities This tropical island getaway offers a profusion of activities, including beach table tennis, volleyball and tennis on floodlit courts. Diva also has a fully-equipped fitness
centre
, billiards, table soccer and games machines. Private sessions of yoga on the beach, stretching or personal training may be arranged for a fee.
Spa Facilities
LUX
South Ari Atoll offers an access to The Spa , the Sauna, the steam room, plunge pool and spa Garden
For The Family At Lux South Ari Atoll
PLAY offers children between the ages of 3 and 12 an opportunity to explore the many wonders and delights of island living. Supervised by a highly trained and enthusiastic team, kids are exposed to the nature and culture of the island's incredible surrounds, as well as a range of high-energy sports and outdoor activities. From art classes and treasure hunts to engaging and educational Teddy Tennis lessons, PLAY is everything your kids could hope for on an island vacation.
Studio 17 is the complimentary teens' club, where guests between 12 and 17 can get together, explore the island or just hang out. Run by trained and enthusiastic LUX* supervisors, teens can make the most of their island holiday with loads of activities including local dance and language classes, beach sports activities and exciting adventure trips around the island.
Both PLAY and Studio 17 are open every day from 9am to 7pm, with meal options available.
Facilities & Services At Lux South Ari Atoll
- Surfing - a quality 'right-hander' surf break during the summer months
- Windsurfing
- Water-skiing
- Beach Volleyball
- Underwater Hockey
- Fitness Center
- Yoga
- Sunset cruising
- Snorkeling
Diving From Lux South Ari Atoll
There are 40 breathtaking South Ari Atoll dive sites which can be reached by boat.
Some of them are part of the most fabulous and famous dive sites in the world.
Visit the first nationally protected site
'Kuda
Rah
Thila'
or go to
Maamigili
if you want to see whale sharks.
Half day and full day boat diving are offered. A range of
PADI
Diving Courses and also
NITROX
Diving is available and the dive
centre
rents offers full equipment rental.
Speak to an Expert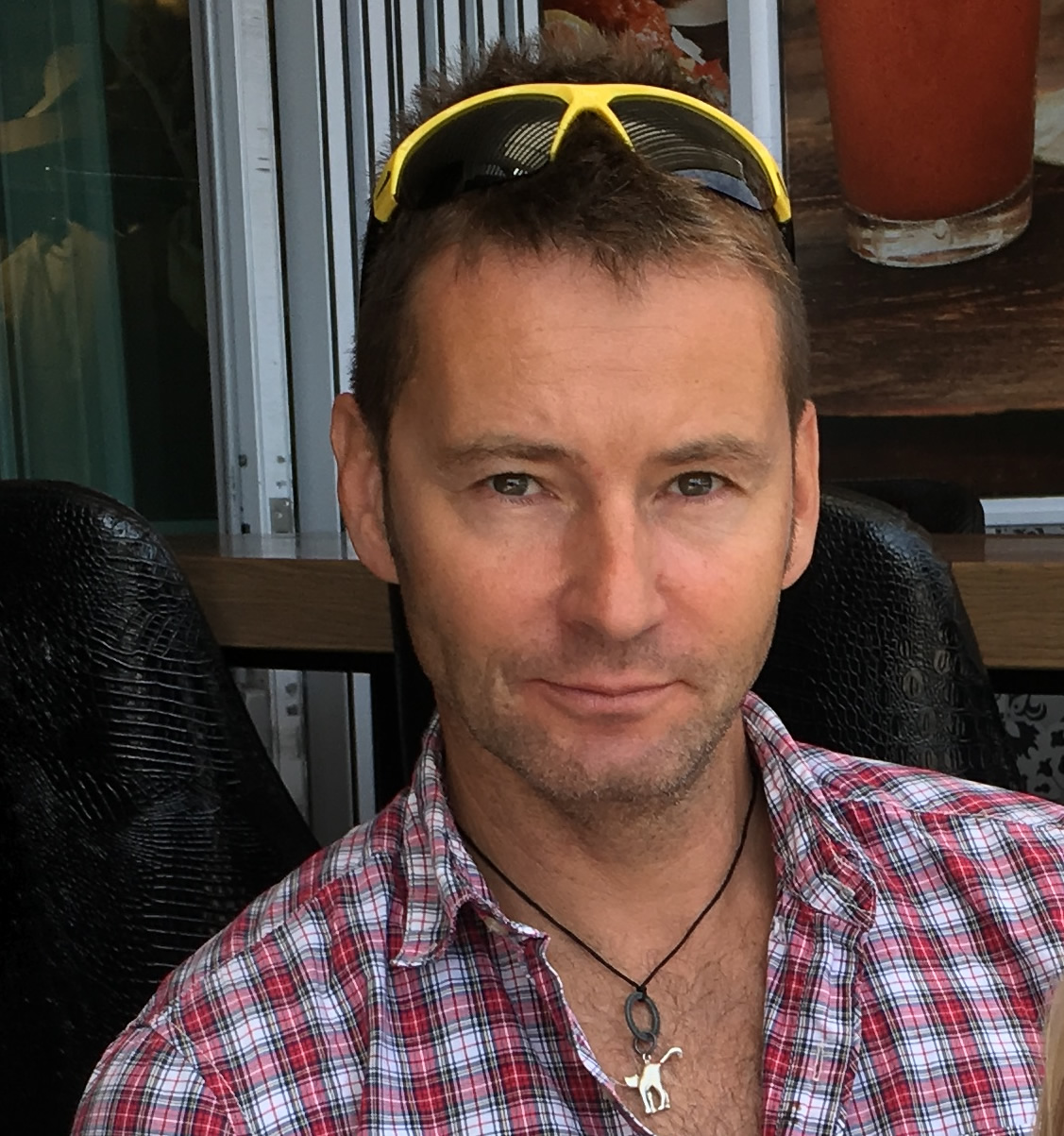 Got a question? Contact our travel experts for a detailed quote to match your holiday requirements. Phone, email, or live chat - or we can even call you back!
0044 (0) 1273 921 001
SEND AN ENQUIRY >