CONRAD MALDIVES RANGALI ISLAND IN
One week Breakfast, FLT & Transfer

around

$ 3,827 p.p.

was $ 4,633

Prices are as a guide only, assuming UK flights (we offer worldwide departures), over low seasons. Please call for an immediate accurate quotation, or use our 'Quick Quote' tool for a better guide price based on your dates.
Up to 45% off at Conrad Maldives
Travel between 31 Mar 2021 to 30 Sep 2021
Special Offer!
Travel to the Maldives and get up to 45% off your accommodation at the Conrad Resort.
Book a minimum of four nights at the Conrad Maldives Rangali Island and save up to 45% on your stay PLUS get a free upgrade to half board.
Why You'll Love Diving With Conrad Maldives Rangali Island!
Located in the Maldives' best diving and whale shark spotting area
The only resort in the Maldives that offers three distinct resort experiences spanned across two islands
Offering 12 globally inspired cuisines in award winning restaurants
/images/hotels/fa2e0084caf0882e4fa989023f08f501e457d836.jpg
/images/hotels/1c7f8f1ec485fa6aceb5c83d9a0b59b554e0e791.jpg
/images/hotels/f5b877cbbcf1e0705ce62f99f2cae39ed03e06ff.jpg
/images/hotels/8f995310cc38a6034a652e9fab6c1ba3e4956f4b.jpg
/images/hotels/75855410bef18fb8dfa04c81e5fa813cdc7f7677.jpg
/images/hotels/0ad07f27f357b6ad1116d2da2091e57dc307b89e.jpg
/images/hotels/07a8014bff854048d6703d15e7c0d8e33dfff7b5.jpg
/images/hotels/a590151499dac06b640a11ce9ef08a89d70812b5.jpg
/images/hotels/dc82d13841e627d5e820e48c25102a2dc93df9fe.jpg
/images/hotels/5172e5a6b1c56078db305c32fd9e545ff8aa50b9.jpg
/images/hotels/c1eb9d183b980989db3d0ae5d4fe3ab2e02c32bc.jpg
/images/hotels/902395c05109cff3e8a871513f6c92a4d839287c.jpg
/images/hotels/8178c3ef0a813d98c2c4035e1b2bd9104ea183da.jpg
/images/hotels/3f13b2abce8f8be89a1df717fd5a50ba101a973b.jpg
/images/hotels/de53fa476a04a2b80d231116def507e721ea8812.jpg
/images/hotels/d7b6878f91ce5c528196d926434f883437e64427.jpg
/images/hotels/47b1828b831b0bfb832f661547ade669d54f25ff.jpg
/images/hotels/193ee0ecc96ed91b96841148f2dc069ea6c58677.jpg
/images/hotels/81112473a16df83ea8c1a9bf7e8ee0f87ea1735adc1c7d.jpg
/images/hotels/5cf5e4e0f15ce56f6fa4d04fa4bc8dacc727ac74.jpg
/images/hotels/70642fe30e055508c796caae1dc75a108c7f2590.jpg
Overview Of Conrad Rangali Island
Conrad Maldives Rangali Island is located in Alifu (South Ari) Atoll, Maldives, around thirty-five minutes by seaplane from the international airport in Male.This amazing island resort offering barefoot luxury, surrounded by glorious natural beauty. At top level in world's resort, this hotel boasts 50 luxurious water villas, 79 exotic beach villas and 21 fabulous spa water villas with private treatment rooms. Sited in a picturesque corner of the Maldives, this original resort is spread across two islands, among miles of idyllic white-sand beach and surrounded by a vibrant and unspoilt coral reef and lagoon.
This beautiful beach resort hotel can be reached by a 30 minute seaplane flight from the Airport of Malé.
Accommodation At Conrad Maldives Rangali Island
Beach Villa: This Villas offer ocean-front living, beach views, stunning living areas, a private terrace and a huge outdoor garden-bathroom. The villas boast a natural décor and local touches that have a true Maldivian feel.
Deluxe Beach Villa: Set on the beachfront on Rangalifinolhu Island, and full of light and space, all these Villas combine spacious interiors and exclusive furnishing to produce a sophisticated blend of luxury and natural harmony in a contemporary Maldivian style.
Deluxe Water Villa: The spacious Deluxe Water Villas offer a true taste of Maldivian luxury and design.
Spa Water Villa: Up to 500 metres out to sea, the Spa Water Villas are the perfect retreat, with their secluded setting where the therapeutic sound of lapping waves soothes and de-stresses.
Superior Water Villa: Rangali Island's 12 Superior Water Villas, each of which is set on stilts above the alluring azure waters of the Indian Ocean.
Water Villa: These luxurious Villas are built on stilts over the turquoise Maldivian waters with sweeping views of the Indian Ocean and the resort's beach.
Twin Beach Villa: This Beach Villa has a wonderful beachfront location with a terrace and an open air bathroom that includes a spa bath.
Twin Deluxe Beach Villa: This Villa offeres a prime beachfront location with a pool and terrace. The courtyard has an open-air bathroom and spa bath.
Twin Spa Water Villa: Built on stilts over the water in the spa village, this Villa includes an in-villa massage room and sundeck.
Twin Water Villa: The Villa is built on stilts over the lagoon. It includes a sun deck which allows direct access to the lagoon from the villa.
Drink & Dine
Restaurants:
Atoll Market: with its eight specialist kitchens offers a relaxed setting in which to sample a wide choice of world cuisines . Diners can enjoy Japanese, Indian, Italian, Asian, grills, market fresh salads and freshly baked bread, before finishing their meal with a dessert, ice cream or tropical fruits.
Ithaa: the world's first all-glass, undersea restaurant is this unique restaurant. Marvel at 180° views of reef and marine life, sip champagne cocktails and sample Maldivian-Western fusion cuisine at this spectacular Maldives venue.
Koko Grill Restaurant: Take a seat at the counter and watch the expert Japanese teppanyaki chef prepare your order. Set in an idyllic beach setting between the lagoon and Japanese water garden, this Maldives restaurant serves an 8 course set menu featuring authentic sushi.
Mandhoo Spa Restaurant: Set on stilts 100 metres out to sea,offers balanced gourmet spa cuisine, made from the freshest organic ingredients. Sip freshly squeezed juices, try nourishing dishes and savour endless ocean vistas.
Sunset Bar and Grill: Set on stilts over coral reefs teeming with fish, this signature restaurant is the ideal spot for a romantic dinner on one of the decks. Watch the chefs prepare grilled seafood specialities and the finest cuts from all over the world in the show kitchen, while sipping fine wines specially selected by our Sommelier.
The Wine Cellar is a paradise for wine-lovers,and features a selection of 600 fine wines. : sit with the resort's sommelier at the communal table fitted with interactive personal screens, while a five-course dégustation menu is presented by the Chef, and each dish is paired with a matching wine.
The marriage of a spectacular wine cellar and excellent gourmet cuisine, Vilu Restaurant offers skilful, contemporary Mediterranean cuisine with an Asian twist, and showcases an exceptional wine collection. Sound, professional advice is also provided to help diners select from the wine list.
The Rangali Bar: with its sand floor, day loungers and nightly entertainment, is the ideal spot to relax with friends and family. Sip classic cocktails, order a light snack, have a narguile (traditional pipe), or just settle onto a lounger and soak up the views over the lagoon.
The wine bar: A small, intimate bar with black sand floor and designer lighting, this Maldivian bar combines the excitement of matching 101 of the world's best cheeses with a complementary wine. An extensive tasting menu of cheeses, wines and breads is The Wine Bar's main attraction, and selected nights are dedicated to 'cheese fondue' or to a special 'wine versus chocolate' challenge.
Spa & Wellness
To relax Conrad Resort provide you Spas during your journey with the Spa Retreat, Kids Ice Cream Spa and
OverWater
Spa. The spas are built on stilts that are perched above the Indian Ocean.
For The Family
To improve your comfort children Services & Amenities are available in the Resort with Babysitting Service, Children's Activities, Children's Menu, Cribs, High chairs, Playground, Playpen, Vacation Station, and also a Kids Ice Cream Spa.
Facilities And Services
-Water Sports
-Spa Facilities
-Business Center
-Shopping Facilities
-Indoor Activities
-Activities for Kids
-Restaurant and Lounges
-Wireless and High-speed internet access
-Beauty Salon
-Foreign Currency Exchange
-Local Area Transportation
Diving From Conrad Rangali Island
The dive
centre
is located in the South Ari Atoll and has beautiful dive sites. Visit the famous Manta Point or enjoy swimming with whale sharks.
Half day and full day boat diving are offered. A range of
PADI
Diving Courses is available and the dive
centre
rents offers full equipment rental.
Read More
Speak to an Expert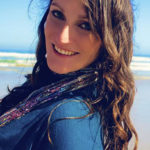 Got a question? Contact our travel experts for a detailed quote to match your holiday requirements. Phone, email, or live chat - or we can even call you back!
0044 (0) 1273 921 001
SEND AN ENQUIRY >