BANYAN TREE VABBINFARU IN
One week , FLT & Transfer

around

$ 3,771 p.p.

Prices are as a guide only, assuming UK flights (we offer worldwide departures), over low seasons. Please call for an immediate accurate quotation, or use our 'Quick Quote' tool for a better guide price based on your dates.
/images/hotels/616872a6c05a27f3768c8a9faeccfd045fa6e8b8a1c62d.jpg
/images/hotels/436943a1d0f757418c9a77f4b7c10898b8fb486e6e1395.jpg
/images/hotels/40682125e5cd350cb8440fd81dac0300b4ea4a971dcc7e.jpg
/images/hotels/818886a6ecf9e58eeaeaa19c4c80294045bc0e3d9d83fd.jpg
/images/hotels/22186620d4de74d40ec0dbf6d24ba9328de824085cba6e.JPG
/images/hotels/78945100367c7ff0570a03c08e7f65da91984558b53838.jpg
/images/hotels/435519f4e90c41229cb481b08c1d2d989f85c93b31e0b9.jpg
/images/hotels/481781a93357ca07f0206ebbc223ee1708a42802cc38c9.jpg
/images/hotels/5040057a8b4a1357864e8730aea1f1e2c091b9aaf181d.JPG
/images/hotels/79852487f94752ad374cbb9e353a598b455c71f9d3dd50.jpg
/images/hotels/836374004be4e9c8d06e0a851522caaa8bfa19d2146b3c.jpg
/images/hotels/64910be29b98320c4df1e227bb0ed4fcc475e601d2d5a.jpg
/images/hotels/397118251f5152faaa29d0067de1bf5852ff7fe135fe07.jpg
/images/hotels/467344586563bc8415996e79aa63c2d7d7c267a741389c.jpg
/images/hotels/807435c30995527a0c21bd94f345eac45fa77a6e550e79.jpg
/images/hotels/57052683d14d7c12f0145251c858a04bd81d164e10027.jpg
/images/hotels/8280934577c699a32324598974c6000565d5f37c8f5ca4.jpg
/images/hotels/537450b5608685f96bcca64678af19bc88e338c0a1a548.jpg
/images/hotels/246372a1c913e0155a4868fd1516aeeffdfd8e51a0689c.jpg
/images/hotels/8010710637d00a2675c931a11955175f5fcb012507c2ef.jpg
/images/hotels/788294bb686267eefdf5f5546e2a5594fbcfbf6180b740.jpg
Overview Of Banyan Tree Vabbinfaru
The Banyan Tree Vabbinfaru is located in Kaafu (North Male) Atoll, Maldives, around twenty minutes by speedboat from the international airport in Male. This Resort is encircled by a coral reef, crystal clear lagoon and powdery white sand. This unique island retreat is a sanctuary of the senses and the breathtaking house reef (excellent for diving) create the most perfect setting for a 'Robinson Crusoe' island escape. Banyan Tree Vabbinfaru makes an ideal choice for a romantic occasion and a great atmosphere for honeymooners.
And for action travelers, a range of recreational activities are offered, like ocean diving, snorkeling, night fishing - the vivid blue waters of the reef bound lagoon, complete with spectacular undersea coral gardens - sightseeing at Male, island hopping or seaplane trips. It is an absolutely beautiful property in a mesmeric location giving exclusive access to the surrounding beaches.
The Banyan Tree Vabbinfaru Resort, on Vabbinfaru Island has exclusive seaviews shell-shaped villas. You will enjoy the excellent facilities in room with private outdoor jacuzzi set in this natural environment. Ideal for those who want to combine diving and tranquility with an idyllic and natural atmosphere. Please note that due to the nature of the resort, Banyan Tree is not suitable for children.
Accommodation At Bayan Tree Vabbinfaru
48 villas inspired by the Orient and adorned with
Maldivian
charisma.
Oceanview

Villa:
The
Oceanview
Villa delivers unparalleled privacy with o
wn
open-air jet pool on a wooden patio; king-sized bed and
180sqm
.
Deluxe

Oceanview

Villa:A villa with a p
rivate garden within your own pavilion, your private jet pool, an outdoor shower,generous space /
220sqm
; with Privacy
andshady
greenery.
Beachfront Villa:
Designed with a private outdoor jet pool, a sundeck, a romantic getaway,
120sqm
space, and the ocean view from the terrace
Deluxe Beachfront Villa:
120sqm
space; Bright and breezy; Large sundeck; Rustic bathroom; Outdoor jet pool; Small courtyard garden ; Open-air shower
Vabbinfaru

Villa:
She has a large landscaped garden with ocean views, a Sundeck, a Jet pool, an outdoor shower,
220sqm
space, an this villa is deal for small wedding parties.
Room Facilities:
•
Hot and cold water shower
•
Please note that there are no televisions in the villas
Drink & Dine
Restaurants:
Ilaafathi

:
Maldivian
and International delicacies served in an informal location overlooking the beach.
Naiboli

Bar:
Open all day for light snacks and delectable cocktails
Sandbank Dining: sandbank by speedboat for the ultimate in private dining
Private Villa Dining: For intimate times when you seek only the company of your loved one, family or friends
Spa & Wellness
The Resort
Banyan
Tree
Vabbinfaru
is
eqqiped
by a health & Fitness Centre
Enjoy the nourishing balm of locally grown coconuts used in therapies to soothe your body.
There is also a Spa with Asian techniques by Thai professional masseuses and different massages and beauty treatments
Facilities And Services
•
Underwater camera rental
•
Windsurfing, catamaran sailing, canoeing and fun tubes.
•
Environmental dives / eco-safaris
Diving From Banyan
There are many dive sites in this part of North Male Atoll. Explore stunning reef formations, see beautiful fish and get impressed by animals like mantas or whale sharks.
Half day and full day boat diving are offered. A range of
PADI
Diving Courses is available and the dive
centre
rents offers full equipment rental.
Read More
Speak to an Expert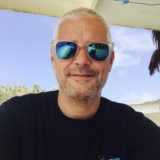 Got a question? Contact our travel experts for a detailed quote to match your holiday requirements. Phone, email, or live chat - or we can even call you back!
0044 (0) 1273 921 001
SEND AN ENQUIRY >