AMILLA FUSHI IN
One week Half Board, FLT & Transfer

around

$ 3,966 p.p.

was $ 5,666

Prices are as a guide only, assuming UK flights (we offer worldwide departures), over low seasons. Please call for an immediate accurate quotation, or use our 'Quick Quote' tool for a better guide price based on your dates.
Why You'll Love Diving With Amilla Fushi!
The ultimate luxury experience with a range of complimentary inclusions
Located within a UNESCO World Heritage site rich in marine life and famous for its manta rays
The Blue Hole rovides a spectacular and unique underwater experience
/ssp_director/albums/album-1953/lg/maldives-amillafushi-resort-hotel.jpg
/ssp_director/albums/album-1953/lg/maldives-amillafushi-accommodation-hotel.jpg
/ssp_director/albums/album-1953/lg/amillafushi-maldives-hotel-area.jpg
/ssp_director/albums/album-1953/lg/amillafushi-maldives-hotel-beach.jpg
/ssp_director/albums/album-1953/lg/amillafushi-resort-hotel-maldives.jpg
/ssp_director/albums/album-1953/lg/maldives-area-hotel-amillafushi.jpg
/ssp_director/albums/album-1953/lg/maldives-hotel-amillafushi-accommodation.jpg
/ssp_director/albums/album-1953/lg/maldives-hotel-amillafushi-restaurant.jpg
/ssp_director/albums/album-1953/lg/maldives-resort-hotel-amillafushi.jpg
/ssp_director/albums/album-1953/lg/resort-hotel-amillafushi-maldives.jpg
/ssp_director/albums/album-1953/lg/maldives-amilla-fushi-beach-house.jpg
/ssp_director/albums/album-1953/lg/maldives-amilla-fushi-diving.jpg
/ssp_director/albums/album-1953/lg/maldives-amilla-fushi-overwater.jpg
/ssp_director/albums/album-1953/lg/maldives-amilla-fushi-resort.jpg
/ssp_director/albums/album-1953/lg/maldives-amilla-fushi-spa.jpg
Amilla Fushi Overview
Amilla Fushi Luxury Resort is an intimate timeless place not about trends, but about lifestyle. Located in the UNESCO Biosphere Reserve of Baa Atoll, one of the 26 natural atolls in the Indian Ocean, Amilla Fushi Maldives Luxury Resort offers you a choice of Island Homes that hover over crystal clear waters, nestle amongst lush tree tops or hug the shores of pristine white sand.
Reach your exclusive island destination by seaplane in just 30 minutes from Malé International Airport or take a 15-minute flight to Dharavandhoo Domestic Airport in Baa Atoll followed by a short 10-minute speedboat ride to Amilla Fushi Maldives Beach Resort. Enjoy exclusive benefits when booking your holidays at Amilla Fushi including daily breakfast, complimentary wifi, complimentary kids club access and babysitting services, complimentary daily laundry service ( 5 pieces per person) and complimentary non-motorised water sports.
Nowhere on earth is the sea as captivating as it is here, lapping at the shores of Amilla Fushi. The breathtaking waters of the Indian Ocean surrounding this pristine island offer endless opportunities to discover and explore a magnificent underwater world that lies beneath the glittering surface. This environment is so rich in marine life that the area was designated a UNESCO World Heritage site in 2011, largely due to the population of majestic manta rays that visit Hanifaru during the southwest monsoon (usually between June and October). Nestled within Amilla Fushi's house reef and easily accessible by speed boat or a quick swim, the Blue Hole provides a spectacular and unique underwater experience for everyone. Dive or snorkel trips are available.
Accommodation At Amilla Fushi
Discover your favourite Maldives villa; from private beach villas to wellness tree houses. All rooms come equipped with an entertainment system with Blue Ray and HD DVD player and iPod docking stations, a 42-inch tv with satellite channels and bose surround sound system, complimentary high-speed wifi, an in-room safe & mini bar.
Ocean Reef House
For those that can't get enough of the marine life, the beautiful Ocean Reef Houses are a match made in heaven. Perfectly positioned right on the edge of the reef with direct access to the ocean, featuring an incredible spacious outdoor terrace and your very own fresh water pool. The contemporary and sleek air-conditioned 250sqm houses feature a separate indoor living room area with sofa and work desk, in and outdoor showers and a bathroom with bathtub.
Lagoon House
Overlooking the breathtaking turquoise blue lagoon and offering uninterrupted sunset views, the Lagoon Water Villas are your own private oasis which will create an unspoilt Maldivian experience for everyone. The modern air-conditioned 200sqm water villas offer direct access to the ocean and come with your very own and spacious freshwater pool, an indoor seating area with a sofa and work desk, in and outdoor showers, a separate bathroom with a bathtub and your very own outdoor terrace for sunbathing or late night stargazing.
Ocean Lagoon House
Enjoy the mesmerising view of the ocean and the turquoise lagoon from either your very own outdoor terrace or your private fresh water pool while treating yourself to an afternoon siesta at the Ocean Lagoon Villa that is perfect for sunbathing, relaxation and dining. The contemporary and sleek air-conditioned 230sqm houses offer direct access into the ocean, come with a separate indoor living room area with sofa and work desk, and in and outdoor showers and a bathroom with bathtub.
2 bedroom Ocean Lagoon House
Whether you are holidaying with your family or enjoying a well-deserved vacation with a group of friends, the stylish 400sqm 2 Bedroom Maldives Ocean Lagoon Villas offer a prime location overlooking the stunning lagoon as well as the turquoise Indian Ocean, allowing you to completely sink into Maldivian tranquillity. The contemporary and sleek air-conditioned 2 bedrooms with en suite bathrooms offer your very own outdoor terrace for al fresco dining, a private fresh water pool, direct access into the ocean and come with a separate indoor living room area with sofa and work desk, and in and outdoor showers.
Beach House
The Maldives Beach Houses are surrounded by lavish tropical greenery while just a few steps away from the beach and the ocean. The Beach Houses are lush, verdant retreats for beach lovers and privacy seekers alike. Featuring your own private courtyard with swinging hammocks, an outdoor dining area and a full-size swimming pool, the contemporary and sleek air-conditioned 450sqm beach houses come with an indoor living room area with sofa and work desk, in and outdoor showers and a bathroom with bathtub.
2 bedroom Beach House
Ideal for families or a group of friends, beach lovers or privacy seekers alike, the spacious and very intimate 600sqm 2 Bedroom Beach Houses offering shady lounging spots within the lush garden, a large courtyard with swinging hammocks, a generous outdoor terrace that is ideal for al fresco dining and your very own fresh water pool. The interiors are contemporary and sleek, with 2 separate air-conditioned bedrooms and 2 en-suite bathrooms offering direct access to the beach and the ocean and come with two indoor living room areas with sofa and work desk, and in and outdoor showers.
Wellness Tree House
Imagine a home away from home retreat that is tucked away in a lush and uniquely serene setting amongst the verdant island foliage, in which you completely forget the bustling world around you and are able to experience a wellness haven 12m high in your own tree house. The one bedroom Wellness Tree House combines a secluded spa, fitness and healthy eating experience in the treetops so that your entire wellbeing is holistically cared for.
The contemporary and sleek air-conditioned 220sqm Wellness Tree Houses also feature their own cantilevered infinity pools looking out over the tree canopy; an indoor living room area; a spacious bathroom and outdoor showers. A daily stocked mini bar is filled with a special selection of clean and lean snacks including unique supplements, organic nuts, fresh fruits, Amilla still and sparkling water, fresh juices and wellness teas.
After a personal wellness consultation upon arrival, guests can choose from a variety of 50 minute result-driven spa treatments, fitness or wellness classes of movement, yoga and meditation which are included throughout the stay and designed to re-establish energy flows, increase circulation and create a foundation for balance, health and wellness. Meditation, mindfulness and aromatherapy techniques are used throughout the wellness menu to revive the mind and promote blissful relaxation.
Beach Villa Residences
If anything epitomises laid back, ultra-luxe island living, it's the Amilla Beach Villa Residences. Eight sublime residences – six 4-bedroom, one 6-bedroom and one 8-bedroom – make up this secluded beachfront enclave on Amilla Fushi, a coral-fringed paradise in the Maldives' Baa Atoll where a private beach of powdery white sand and crystal-clear lagoon waters are literally at your doorstep. Each residence promises majestic living space, glamorous bedroom suites, a private beachfront pool and spectacular Indian Ocean vistas – plus a dedicated staff and fabulous no-expenses-spared facilities including restaurants, kids club, scuba diving, water sports, pro tennis and spa.
Dining At Amilla Fushi
Amilla Fushi's philosophy of simple, elegant and 'only the best of the best' is reflected in the food offerings.
Feeling Koi
This breathtaking overwater signature restaurant offers authentic modern Japanese dining presented in a playful, Latin-influenced style. Shared dishes are prepared using the finest quality ingredients and they feature simple yet exquisite presentation with a Latin twist. Bringing an informal and laid-back Izakaya-style dining to the Indian Ocean archipelago, Feeling Koi infuses the Japanese gastropub concept with warm service and a generous pinch of signature Amilla pizzazz.
The restaurant features a Japanese-inspired minimalist design, a private open-air dining room and open deck seating by the water's edge, an open kitchen and a climate-controlled Sake library/private dining room. The 1 OAK Lounge serves a selection of signature cocktails crafted to suit the stunning tropical setting. The lounge bar downstairs is the perfect destination for an intimate dessert, post-dinner drinks or grooving to live DJs until late. It also hosts a selection of Japanese whiskeys and is a superb way to round off the evening.
For guests who like to make an entrance Feeling Koi is accessible by direct seaplane or speedboat or for those who prefer a more discreet arrival it can be accessed via a jetty over the lagoon.
Baazaar
Centred around the 1200sqm pool, Baazaar is the hub of the island. Guests come here to mingle or sip a cocktail at the bar whilst taking in the breathtaking view. The restaurant offers a food 'baazaar' of diverse culinary offerings from around the world where you will find something to suit your palate, whether it be Asian, grill or seafood.
The Emperor Beach Club
At the heart of the island, the Emperor Beach Club is Amilla's epicentre of fun and games for guests of all ages. Along with the Emperor General Store and Wine Shop & Cellar Door, it is also home to the water sports centre; the Sultan's Village kids club; the Fashion Boutique and Kiwi St. Tropez pop up store; the Shutterfish Photography Studio, as well as a teens activity area featuring a badminton court; beach volleyball court and mini futsal. It also has an outdoor cinema. Guests can also stock up for beach BBQs and picnics at the gourmet café-deli The Emperor General Store or sample fine wines and artisanal cheeses at The Wine Shop & Cellar Door's popular wine tastings or wine dinners.
During the day, guests can listen to smooth beach club beats and indulge in tasty treats from the BBQ and snack menu whilst sipping on delicious cocktails at the Emperor Beach Club. Outdoor Cinema Nights at The Emperor area are a must do for every guest.
Destination Dining
With a fresh approach towards dining and the never-ending creativity of the chefs, Amilla Fushi's Destination Dining boasts a new setting on the island called Mystique Garden that offers you a whole new level of personalised dining experiences.
A magical location for a dining event like no other. Family style cuisine served to a backdrop of enchantment with a dash of Amilla sparkle. Choose from any of the carefully crafted set menus or tailor that special experience with your private chef to your personal liking. There is no limit - let your imagination run wild.
Facilities At Amilla Fushi
Dive Butler Amilla
The Dive Butler team is delighted to welcome you to the state-of-the-art Dive and Watersports Center at Amilla Fushi. Here, a combination of the latest technology trends and top end equipment meet to deliver an unforgettable aquatic adventure, all under the watchful eye of highly qualified underwater experts.
Dive Butler Amilla is an SSI Dive Centre that offers a full range of scuba diving courses, from entry level right through to professional certification. Dive Butler specialises in private - semi-private tuition, allowing any pre-dive anxiety to melt away in the hands of the patient, trustworthy instructors. The instructors are committed to sharing their passion with others and delight in spreading the wonder and excitement of the underwater realm.
For certified divers, the small group philosophy elevates every dive to an extra special experience. Amilla takes pride in delivering seamless service and attention to detail in every single dive, and this is what makes the Dive Butler experience so unique.
HUB, home of the underwater biosphere
HUB is the epicenter for a wide selection of water-based activities including remarkable excursions, an incredible marine biology program, adrenaline-fueled water sports, dazzling diving and private boat charters - enabling you to enjoy the endless shades of blue surrounding Amilla Fushi.
HUB comprises a water-focused retail shop alongside expert underwater video & photography services, so that you may take your perfect aquatic holiday memories back home with you. Whether you prefer to stay above the waterline or plunge into the deep blue, a range of facilities and excursions are offered under a collective roof for your convenience.
At HUB Amilla, the aim is to make the most extraordinary requests a reality - there's truly no limit to the type of excursion you can dream up. Let your mind run wild; if it's possible. Imagine, for instance, you crave a close encounter with the whale sharks of South Ari: a private chartered seaplane will be at your disposal and, upon your arrival in South Ari, a crewed speedboat will be on hand to seek out these gentle giants. Or perhaps you'd like to spend the day snorkelling, fishing and absorbing culture at a local village, sailing into the sunset with a glass of champagne as dolphins play in your wake – it's all possible.
Watersports
Wet and wild, or calm and relaxed: the choice is yours. The fully equipped Watersports Center offers a range of activities suitable for the whole family. Whether it's motor fueled action on 'Tube rides', Seabob and jet skis, or wind power pursuits such as catamaran sailing and windsurfing, the experienced water sports team is on hand to help you safely enjoy time on the water.
Jim Courier Tennis
Get your game on at Amilla's two floodlit tennis courts for either an action packed match with friends or family or book a private lesson with a Jim Courier Tennis Pro, an expert tennis player that will make a difference in your tennis game, even in a short amount of time.
Jim Courier Tennis (JCT) is a New York-based company that serves guests at luxury resorts around the world. JCT is one of the top suppliers of tennis coaches in the hospitality industry, providing resorts with a full-service tennis program featuring teaching professionals that are the finest in the world. JCT will ensure that even a short amount of time with their pros will make a difference in your tennis game.
Sultan's Village Kids Club
Two specially designed areas on the island of Amilla Fushi Maldives family resort are available for kids of all ages. For the younger kids, a range of indoor and outdoor activities can inspire bot, their mental and physical needs. For the bigger kids the Teens Games Area with a billiard table, a juice bar, table tennis and other exciting entertainment options ensure an amazing time for your kids.
The Javvu Spa
A homely, unpretentious, sociable, communal spa that welcomes everyone. The Javvu Spa at Amilla Fushi Maldives Spa Resort is a beautiful, home from home hang out with two sides to its nature – a private side and a social side. You can retreat into the protective canopy of the trees or chill out in the large, communal lounge for your treatments.
With an 'open door' policy you are welcome to simply stop by and flop, read a magazine on one of the comfy chairs or sofas, shop, nibble and have a drink (champagne and herbal tea) served from the drinks trolley - whether you're booked in for a treatment or not and the only thing that whispers here are the leaves in the trees.
The spa at Amilla Fushi Spa Resort in the Maldives is made up of 10 wooden double treatment pods with either a sauna or a steam room, a relaxing tea lounge, a wet area which also includes a no-bookings required sauna and steam room as well as a wonderful spacious outdoor yoga and meditation pavilion.
The socialising Amilla spa-style area has a specialist barber, hair salon, exclusive manicure and pedicure areas, a beauty bar and relaxation area overlooking the sparkling Indian Ocean.
Speak to an Expert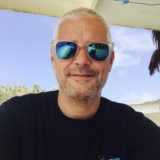 Got a question? Contact our travel experts for a detailed quote to match your holiday requirements. Phone, email, or live chat - or we can even call you back!
0044 (0) 1273 921 001
SEND AN ENQUIRY >