CARIBBEAN WORLD IN
One week All Inclusive, FLT & Transfer

around

$ 818 p.p.

Prices are as a guide only, assuming UK flights (we offer worldwide departures), over low seasons. Please call for an immediate accurate quotation, or use our 'Quick Quote' tool for a better guide price based on your dates.
/images/hotels/435761cb5d1d83b13e6179cec44be2a0839792e0b3502b.jpg
/images/hotels/42692a5cddbe9d118a286f370f8d8a9ee65f7b1ec441b.jpg
/images/hotels/8666444e53bdde9c4a12ecc70487e198dfac7a58b0751f.jpg
/images/hotels/645937b2808e076abfce00470a40f0716cf37c37a15bc4.jpg
/images/hotels/21e53b707619bf1cbfd88c22cba983a17d6a5c54.jpg
/images/hotels/84728e32a70042e99ba29163ff870a5b695e92d6dd8d0.jpg
/images/hotels/869f99ea966391c82a7c43f5ba98e3931046277f.JPG
/images/hotels/068717a5e1bc6fd8ad547b6937e9138e2b9d7809.JPG
/images/hotels/c050c6dc6a47bd67c238e6ef44fd61421a606004.JPG
/images/hotels/6dea1c2f153499b6f823057832904bf5a0d6fef1.JPG
/images/hotels/4e9385baaa2e4f7c112587c376b698644135d7f7.JPG
Overview Of Caribbean World
The Caribbean World Soma Bay is a lovely 4 star hotel situated right on the beachfront of Soma Bay's sandy beach, approximately 35 km south of Hurghada International Airport.
A perfect destination offering pristine beaches, year-round tropical weather, and majestic desert and mountain scenery as a backdrop, this hotel overlooks the crystal-clear waters of Egypt's Red Sea. The Red Sea is a much-loved region, famed for its sea life and underwater world.
Accommodation At Caribbean World
There are 520 rooms at the Caribbean World Soma Bay, divided into: spacious guest rooms, two-bedroom family rooms and suites. All of the guest accommodation reflects a Caribbean ambience, with marble and teak floors and offer spectacular views of the sea and sandy beaches.

The rooms are generously sized with carefully chosen furnishings and fittings, and are well equipped with LCD satellite TV, an individual safe box, a fire alarm and a mini fridge. All rooms have en-suite bathrooms with toilet, walk in shower, vanity unit with mirror and lights, hair dryer and shaving point. They are also equipped with an individually-controlled air conditioning and an international direct dial telephone.

Each room has either a balcony or terrace which offers a delightful view, whether it overlooks the garden, pool or sea.
Drink & Dine
There are lots of dining options at the Caribbean World Soma Bay, with an emphasis on quality and freshness, you will enjoy memorable dining experiences: from grilled meats and fresh fish, to pasta and sandwiches, there is a meal to suit your taste at all times of the day.
Caribbean Restaurant: Offers a delicious variety of international cuisine, served buffet style. There is a special section designed for children "Krick Krack".
Tortuga Beach Grill Restaurant: Offers all your favorite grills. Here you can stay close to the sea whilst enjoying your meal.
The Barbecue Restaurant: Has a mouth-watering selection of meats and fish freshly cooked on charcoal.
La Palma Italian Restaurant: You will find here a range of succulent meats and fresh sea food selection of inspired Italian dishes, lovingly prepared for your enjoyment.

L' Entrecôte Restaurant: Tasty Steak with its delicious sauce. Romantic open air specialty gourmet restaurant overlooking the garden, with the famous steak and Pomes allumettes (à la minute).
Caribbeano Lounge & Disco Bar: With its captivating, warm atmosphere and colourful decor, offers a variety of drinks and light snacks and the latest world music.
Cuba Beach and Disco Bar: Featuring an endless variety of refreshments, drinks and light snacks on the beach. Enjoy without having to leave the beach to search for refreshments.
Aladin Café & Shisha Corner: Is a place to sample a selection of tasty Oriental dishes and mezzes.

Jamaica & Snack Bar: Stay under the Sun and enjoy a wide selection of drinks and snacks at the pool.

Melody Gazebo Bar: Meeting Point! Get together in a cozy atmosphere.

Aloha Lobby Bar: Situated in the lobby area and surrounded by a variety of selected souvenirs and jewellery shops. You can relax, make your shopping and refresh yourself here at any time of day or night.
Facilities And Services
· Shuttle bus
· Car Rental
· Children Activities
· Babysitting
· Shopping Arcade
· Clinic
· Internet Café
· Bank and ATM Machine
· Flower Shop
· 3 Swimming pools
· Sports facilities: tennis court, outdoor pool, well-equipped gym, basketball, Beach Volley Ball, billiards, fitness centres, wind and kite surfing school and many others.
Read More
Speak to an Expert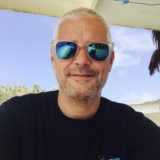 Got a question? Contact our travel experts for a detailed quote to match your holiday requirements. Phone, email, or live chat - or we can even call you back!
0044 (0) 1273 921 001
SEND AN ENQUIRY >