CAMEL DIVE CLUB AND HOTEL IN
One week , FLT & Transfer

around

$ 818 p.p.

Prices are as a guide only, assuming UK flights (we offer worldwide departures), over low seasons. Please call for an immediate accurate quotation, or use our 'Quick Quote' tool for a better guide price based on your dates.
Why You'll Love Diving With Camel Dive Club And Hotel!
Hotel designed for divers with direct access to dive boats
Beach at Na'ama Bay is just two minutes walk away
/images/hotels/97461821549ad6bdcfad8ef84da746d61609a42accffc3.jpg
/images/hotels/31591762fca5bd7d5c4bdda674a414f1ce0d70a5702fc.jpg
/images/hotels/5183457d3bbab3a1c621333f3a1ee07ec306615f8441a7.jpg
/images/hotels/868813dc3be4dcb6d5842691f2c6991cf2979427a610b8.jpg
/images/hotels/76855edf26fd9d63e5a17f961aaccec5b7f116392bd6d.jpg
/images/hotels/322517d632fd815c9115b296c9a49f6775ae49e3b5d27.jpg
/images/hotels/312788b15271f3d2c1b7e562b1df51ea4d705a076b5424.jpg
/images/hotels/d8e92e5488f78e494ac4f0a71e933cf67d56c004.jpg
/images/hotels/4185091de767e077118c0d739a89a7e51197fca00f84dd.jpg
/images/hotels/87821dfc9ead46caf67d6b98fcbca55deaeb745979a5e.jpg
/images/hotels/94616c9dd2f168c8d9cb0f39ce8ca4a579afe625fb3ab.jpg
/images/hotels/765588bed1c0bc3888b534a889f923a93d27c5d3446eb4.jpg
/images/hotels/728928ded7f35b8be5a21d6c7695ca7c37bcca005f41e8.jpg
/images/hotels/976687b9793036b97a7dfbde04f8e0ed7e2f738babaebe.jpg
Overview Of Camel Dive Club & Hotel
Built by divers, for divers, Camel Hotel is located at the heart of Na'ama Bay, the resort centre of Sharm El Sheikh, fifteen minutes from the airport. The main jetty, from where daily boats depart for diving and snorkeling, is only five minutes walk away.
Camel bagged this prime location in 1986 when Sharm was little more than a handful of huts on the shore of the Red Sea. Today, Camel Dive Club & Hotel is an oasis of calm amongst the cafes, restaurants and shops of Naama Bay's pedestrian area. Camel were voted worldwide Dive Centre of the Year 2011 by readers of the UK's DIVER magazine, and received a Virgin Responsible Tourism Award.
Accommodation At Camel Dive Club & Hotel
Just thirty-eight comfortable rooms arranged over two floors around a central courtyard with swimming pool. Thirty superior rooms have their own terrace or balcony overlooking the pool. Eight standard rooms are of the same quality, but without pool view and without terrace or balcony. As a budget or family option, four standard rooms may be converted to sleep up to four people in bunk beds.

All rooms have en-suite bathroom, air conditioning, refrigerator, tea and coffee making facilities, satellite TV, and safe deposit box. Free wireless internet access is available at hotspots around the Hotel, including the balconies and terraces of some rooms.
Drink & Dine
Pomodoro, the main hotel restaurant, specializes in serving fresh foods. Breakfast is a full hot and cold buffet including omelettes, fresh fruit and pastries. Illy espresso and cappuccino coffee are served up. At lunchtimes, the famous salad bar is on offer, plus Pomodoro's substantial snack menu. For evenings, choose Pomodoro's menu of Italian grilled specialties, fish, steaks, homemade pizza, salads and vegetarian dishes, or dine at Tandoori, Camel's on-site Indian restaurant. There's also a homemade Italian ice cream shop, Vanilla, for post-dive refreshments. It is possible to book a bed and breakfast only stay.
Facilities And Services
Restaurant (s)
Swimming Pool
Shop / Supermarket

Café

/ Bar
Internet
Full wheelchair access to all public areas.
Specially equipped bathrooms
Jacuzzi
Sun loungers, parasols and beach towels for Camel Hotel guests
Beach in

Na'ama

Bay, two minutes' walk from Camel Hotel.
Snorkeling P

edalo

rides
Para-sailing
Dinghy sailing
Glass bottom boat trips.
Read More
Speak to an Expert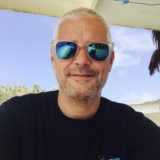 Got a question? Contact our travel experts for a detailed quote to match your holiday requirements. Phone, email, or live chat - or we can even call you back!
0044 (0) 1273 921 001
SEND AN ENQUIRY >