AL BALEED SALALAH IN
One week Breakfast, FLT & Transfer

around

$ 2,140 p.p.

Prices are as a guide only, assuming UK flights (we offer worldwide departures), over low seasons. Please call for an immediate accurate quotation, or use our 'Quick Quote' tool for a better guide price based on your dates.
Why You'll Love Diving With Al Baleed Salalah!
5 Star luxury resort located on a private beach
A range of accommodation options including villas with their own private pools
A variety of facilities and dining venues on site
/ssp_director/albums/album-2283/lg/Al_Baleed_by_Anantara_Al_Mina_Restaurant.jpg
/ssp_director/albums/album-2283/lg/Al_Baleed_by_Anantara_BeachView_Deluxe.jpg
/ssp_director/albums/album-2283/lg/Al_Baleed_by_Anantara_BeachView_PoolVilla.jpg
/ssp_director/albums/album-2283/lg/Al_Baleed_by_Anantara_GardenView_PoolVilla_Bathroom.jpg
/ssp_director/albums/album-2283/lg/Al_Baleed_by_Anantara_Lobby_Lounge.jpg
/ssp_director/albums/album-2283/lg/Al_Baleed_by_Anantara_Pool.jpg
/ssp_director/albums/album-2283/lg/Al_Baleed_by_Anantara_Pool_Sunset.jpg
/ssp_director/albums/album-2283/lg/Al_Baleed_by_Anantara_Royal_Beach_Villa_Garden.jpg
Al Baleed Salalah
Nestled between a private beach and freshwater lagoon, Salalah's first and only luxury pool villa resort also celebrates cultural treasures. Majestic design reflects Oman's coastal fortresses. Garden walkways are lush with palms and water features. Relax at the infinity pool or on white sands. Explore archaeological ruins or soak up Salalah's precious frankincense in exclusive spa rituals. Savour Middle Eastern, Mediterranean and Asian flavours on serene al fresco terraces.
Al Baleed Salalah offers 136 rooms, villas and pool villas, a private 250-metre beach, an infinity pool, freshwater lagoon and water sports centre all located next to the Al Baleed Archaeological Park and Land of Frankincense Museum.
Accommodation
Elegant luxury reflects Oman's artistry and cushions you in Arabian relaxation. Choose a room with a stunning beach, sea or garden vista. Share romance or family freedom in a one, two or three bedroom villa.
Premier Sea View Rooms
Stunning sea view from your balcony sofa. Nestle into the balcony sofa with your morning tea or coffee to watch the waves roll in. Revitalise with a rain shower and head out for an excursion. Music and a lazy bubble bath welcome your return. Feel inspired by the view of the turquoise sea. Cherish quiet romance on your balcony after dinner. Request interconnecting rooms for a convenient holiday with relatives or friends.
Deluxe Garden View Rooms
Expansive luxury, in harmony with lush nature. Hideaway in a romantic natural haven with an incredible amount of space. A separate courtyard entrance enhances privacy. A garden view embraces you in lush tranquillity. Soak up nature from the Arabian-style sofa of your outdoor terrace. Relish cosy indulgence inside. Energise first thing with a hot brew. Wind down later over minibar drinks. Expansive bathroom elegance offers both an energising rain shower and soothing time in the tub. Ease into quiet seclusion with movies, music and online entertainment, before a plush king bed cocoons you in luxury comfort.
Deluxe Beach View Room
The beach scene you've dreamed of – cushioned in spacious indulgence. Call one of just two Deluxe Beach View Rooms your shoreline sanctuary. A private courtyard entrance ushers you into majesty Omani culture that flows indoors and out. Floor-to-ceiling windows frame the coastal beauty. Cool down with drinks on the terrace – nothing before you but white sand and turquoise water. Stargaze at night to the sound of tumbling waves, or an ambient music soundtrack.
One Bedroom Garden View Villa
Lounge and dine in unique natural seclusion. For couples seeking exclusivity, this garden villa is one-of-a-kind. Wonderfully spacious, a tropical outdoor terrace envelops you in privacy. Days flow by - relaxing in lush nature or reading on the sofa inside. Create your perfect version of a romantic night in. Call upon the chefs for intimate al fresco dining. The day's adventures are toasted in starry seclusion. Watch movies in bed or in your lounge. Select an ambient playlist and slip into a bath with luxury spa products.
One Bedroom Lagoon View Villa
Views of archaeology treasures and lagoon tranquillity from natural garden privacy.
Villa luxury celebrates an iconic destination. Enter through your private courtyard to a haven of majestic Omani comfort. History and nature unite in a glorious view - savoured with endless pleasures. Admire archaeological ruins and the lush lagoon from your peaceful garden terrace. Lounge with a good book in the solitude of nature. Dine al fresco by candlelight. Bathe in luxury with music and drinks flowing long into a blissful evening.
One Bedroom Beach Villa
The only villa of its kind opens directly onto the private beach. Romance is a one-of-a-kind luxury in the only One Bedroom Beach Villa. Refreshing ideals of a coastal escape, free-flowing space greets a shoreline terrace with an infinite sea panorama. White sand sifts between your toes as you stroll along the palm-lined beach. Clear waters and blue sky glisten from airy lounge comfort. Vivid sunset hues are the perfect time to relax with sundowners. Starry evenings entice dining, just for two. Anantara's villa luxuries provide all the indulgence you've dreamed of and more.
One Bedroom Garden View Pool Villa
Garden seclusion for cool plunge pool dips and sunbathing, cabana relaxation and al fresco dining. Embrace natural romance and exceptional luxury. An enclosed garden terrace also makes these villas in high demand for family privacy. Slip into your personal plunge pool and top up your tan on a lounger, completely unseen. Take a break for a garden luncheon, and then doze off under an umbrella. Evenings in are filled with intimacy. Drift from a bubble bath to drinks in your lounge. Select music to enjoy with a sumptuous meal, wrapped in nature and overlooked by a dazzling night sky.
One Bedroom Lagoon View Pool Villa
Lagoon views and a plunge pool refresh. Garden privacy lets you sunbathe, lounge and dine in peace. Pool villa luxury is scenically refreshing. Glance over the freshwater lagoon, hidden from view on a lush terrace. Natural intimacy comes with plenty to indulge in. Float in your pool and sky gaze. Read on a lounger with a drink in hand. Order in-villa dining that is tastefully simple, or a decadent treat. Stay connected with the world or enjoy undisturbed seclusion.
One Bedroom Beach Pool Villa
Soft sands and clear sea are just a step away, admired from your private pool terrace.
Aspire to a villa with twice the refreshing pleasures. Cool off in your personal beachfront pool. Amble across white sands to swim in crystal water. Come back to sink into the Arabian-style lounge to watch the sunset from your terrace. Casual days flow into elegant evenings. Perhaps the romance of open-air dining to a rhythm of waves. Or a late night movie with gourmet treats in your plush lounge. Then a soak in the tub before bedtime.
Two Bedroom Garden View Pool Villa
Garden seclusion for families is ideal for tranquil pool days and al fresco dining.
Embrace privacy immersed in nature, with family or friends. Indulge in a generous retreat that blends the best of both worlds – quality time together and quiet spaces to cherish alone. Rise to a morning swim in your pool. Bask on sun loungers, or nap in the shady cabanas. The open-air lounge is the perfect spot to gather and chat over drinks. Alfresco meals are convivial, perhaps with a bottle from your grape fridge and music playing. Sumptuous bedrooms let you watch movies alone, and the indoor lounge provides a shared viewing haven.
Three Bedroom Royal Beach Villa
Stunning seascapes from the ultimate beachfront sanctuary. Three Bedroom Royal Beach Villas ooze incomparable luxury in a superb shoreline setting. Step straight from your terrace onto a private white sand beach. Soak up the sea and lagoon view while you swim and sunbathe. Revel in a pool party to ambient soundtracks. Share elegant meals in absolute privacy, taking full advantage of your kitchen, pantry and grape fridge, as well as a gourmet in-villa dining service.
Dining
Discover a passion for indigenous ingredients, harvested from tropical plantations and the Arabian Gulf. Explore exotic local specialities. Sample delights from east to west. Linger over drinks and shisha. Savour stunning pool and sea views in a convivial atmosphere or a world of your own.
Sakalan
Enticing local and global tastes, overlooking reflective waters. Translating as 'The Land of Frankincense', Sakalan's open kitchens and culinary stations dish up cuisines from near and far – served in the stylish dining room, or on the outside terrace beside the infinity pool. Breakfast is a brimming buffet of international favourites, healthy and exotic treats, live stations and bakery temptations. A la carte lunch dishes inspire a world of choice - from authentic Arabic dishes to fiery Indian specials and contemporary western classics. New surprises excite at themed buffet dinners, as the chefs get creative with unique gourmet journeys.
Mekong
Embark on a heritage spice adventure. Relish romance beside the lagoon. The countries that border the Mekong River are renowned for their distinctive cuisines. Enjoy a voyage of discovery through Thailand, China and Vietnam - savouring age-old recipes and regional surprises. Feast on the best of Asia's diverse culinary heritage at the Wednesday buffet night. Opulence welcomes you in the dining room. View flamingos flocking to the lagoon from the enchanting terrace, with shimmering lanterns setting the mood for romance. Or reserve an evening of exclusivity in the private dining room.
Al Mina
Refreshments and zesty Mediterranean flavours in a casual shoreline setting. Translating as 'The Port', Al Mina captures the vibrant Mediterranean in a relaxed ambience, as waves lap the shore. Lunch on salads or Italian, Greek and Spanish classics - each crafted from the finest seasonal ingredients and fresh seafood catches. Choose your preferred spot – dining at a shoreline table, taking it easy on the beach or poolside loungers. Linger over refreshing drinks and well-crafted sundowners. Evenings here feel fresh and sophisticated. Pair barbecue delights with a fine grape vintage. Unwind with shisha on a terrace under a blanket of stars. Indulge in '2 For 1' premium juniper spirits on Tuesday nights.
Dining By Design
Celebrate romance or a special occasion with a private chef and butler, in an intimate setting just for you. Created exclusively, Dining by Design is utterly bespoke – whether for a celebration of love or gathering with family and friends. Choose your cuisine from our connoisseur menus. Relish the opportunity to fine-tune any of these or request an entirely new menu - crafted by your personal chef. Select your ideal scenario. A table on a stretch of sand reserved for sunset or shrouded by stars, or the natural enclave of a majestic garden. With a butler tending to every whim, fine dining in a world of your own is matched by impeccable service.
Spice Spoons Cooking School
Don your apron and sense of adventure to explore two exciting culinary cultures.
Much more than a cooking class, Spice Spoons brings Thai and Arabian food cultures to life in a richly interactive journey. While health enthusiasts can opt for an insightful wellness journey. Step behind the scenes with a market tour for a dose of local life. Learn how to blend and balance dishes from your chosen cuisine – picking up secret tips in a master chef class. Upgrade your experience with wine and mixology pairing options. Leave with the gift of new skills, cooking accessories and recipe cards – then whip up a storm at home to impress family and friends.
Facilities And Activities
Immerse in coastal relaxation, in ways that only Anantara offers. Retrace the precious frankincense trade and archaeological stories. Bike or hike through flourishing nature. Plunge into diving wonders. Find freedom out at sea with leisurely water sports.
Swimming Pool
Find serenity or swim off energy at the 44-metre long infinity pool. Dream away on a lounger, inspired by views of tropical gardens, the private beach and the Arabian Sea. Youngsters enjoy their own mini sunbeds and cabanas. For a change of comfort, nestle into beanbags, refreshed by exotic beverages.
Spa
Heritage inspires exotic spa luxuries and a sacred spice ritual. Discover Salalah's natural wellness secrets. Precious frankincense heals. Exotic ingredients from local plantations revitalise skin with coconut shell brushing, pomegranate's anti-ageing brightness, detoxifying banana leaves and nourishing coconut butter. Renew balance with holistic Thai, Ayurvedic and Arabian therapies. Combining the best of east and west with world-class expertise, guests rave about the Anantara Signature Massage.
Fitness Centre
Stay in shape, or burn off calories for the freedom to splurge at dinner. Tailor your workout from weights to cardio in air-conditioned comfort. For a motivational boost, call upon our personal trainer. If you're escaping to let go, a quiet space for yoga classes expands your sense of wellness.
Tennis & Badminton
Challenge a companion to a friendly tennis or badminton match. Improve your shots and stay on top of your game. Ask the staff to put up a net and provide you with racquets, shuttlecocks and balls to play anytime.
Resort Shops
If you're planning to take the plunge, enjoy the convenience of arranging snorkelling and diving experiences at the water sports shop. For souvenirs and independent trips, stop by the car rental and Omani crafts shop.
Library
Retreat to the library for a quiet time out. Relax in comfort and elegant Omani style. Browse the collection of books and magazines, and snuggle up on a sofa for a good read. Take a break from beach life to play board games. Catch up online, using the Apple PCs.
Albahhara Kids' Club
The little ones are kept happily entertained with their favourite kind of playtime, whilst parents are given peace of mind. Activities vary from the outdoor playground to water fun and sunbeds at the children's pool. Cooking classes stir creativity. Books and colouring materials, board games, toys, arts and crafts engage young minds. Adventures bring big excitement, for a different dose of fun each day.
Alshirae Teens Club
Teens need their own space to socialise, so Alshirae Teens Club is just for them. Be it the latest in gaming consoles, like Nintendo Wii and Xbox 360, to karaoke fun, entertainment and socialising abound. Board games, table tennis, foosball, air hockey and billiards engage, while diving and fishing plunge teens into outdoor adventures.
Biking
Pedal along the resort's lush pathways in fresh coastal air. Meander along in the shade of coconut palms with unrivalled views of the protected nature reserve. Hawaii 1 by Electra bikes are available for complimentary rent until one hour before sunset. Children's bikes also available.
Beach Games
The pristine sands of Salalah are ideal for barefoot playtime. Team up and enjoy the camaraderie of football, volleyball and petanque matches, on a private beach all to yourselves.
Wine Master Class
Delve into the fascinating world of vines with the expert Wine Guru. Enjoy a tasting masterclass that imparts insider knowledge and passion. Learn about the distinct aromas, hints and finishes of fine reds and whites, as well as how to choose delectable food and wine pairings.
Stand Up Paddle Boarding
Easy to master and a great way to test your balance and coordination, this water sport offers a leisurely adventure. Set your own pace as you explore Salalah's beautiful coast. Stand-up paddle boards are available for complimentary rent. This activity is subject to weather conditions and available from October to the beginning of May.
Read More
Speak to an Expert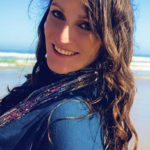 Got a question? Contact our travel experts for a detailed quote to match your holiday requirements. Phone, email, or live chat - or we can even call you back!
0044 (0) 1273 921 001
SEND AN ENQUIRY >