/ssp_director/albums/album-1160/lg/dsc01084.jpg
/ssp_director/albums/album-1160/lg/caymanunderwater__5_.jpg
/ssp_director/albums/album-1160/lg/caymanunderwater__6_.jpg
/ssp_director/albums/album-1160/lg/caymanunderwater__8_.jpg
/ssp_director/albums/album-1160/lg/cayman_52.jpg
/ssp_director/albums/album-1160/lg/cayman_nassau_grouper_2007414.jpg
/ssp_director/albums/album-1160/lg/07-02-06.jpg
/ssp_director/albums/album-1160/lg/dsc_6214.jpg
/ssp_director/albums/album-1160/lg/jay_3.jpg
/ssp_director/albums/album-1160/lg/lawson_wood_002.jpg
/ssp_director/albums/album-1160/lg/lawson_wood_005.jpg
/ssp_director/albums/album-1160/lg/lawson_wood_025.jpg
/ssp_director/albums/album-1160/lg/lawson_wood_031.jpg
/ssp_director/albums/album-1160/lg/lawson_wood_kittiwake_1_012.jpg
/ssp_director/albums/album-1160/lg/lawson_wood_015.jpg
Grand Cayman has a huge range of great standafd dive centres and almost eveery hotel has a dive centre associated with it. For this reason we do not detail every dive centre we work with but will generalise about the diving services available on the island.
Generally two tank dives visiting walls and reefs leave every morning and afternoon, 7 days a week. Night dives are scheduled for Tuesday and Thursday evenings, the departure hour differs depending on the time of year. Fridays are scheduled for visits to the masses of stingrays that roam the Caymans shores.
Grand Cayman's reefs offer a variety of marine life encounters. The fish and critters are unafraid of divers, knowing we pose no threat. They don't flee when approached. Instead, silvery Tarpon hover motionless in mid-water, surrounded by glittery Silversides, and French Angelfish that fin in close to check you out. Huge Barrel Sponges and swirling schools of fish are common off Grand Cayman. These coral reefs are unspoiled and thrive in the clear, warm waters. Most Grand Cayman dive sites are just minutes offshore.
FAMOUS DIVE SITES ON GRAND CAYMAN
Kittiwake, Grand Cayman – This purpose-sunk wreck sits on a sandy bottom in 17 metres/55 feet of water. This amazing artificial reef is a popular, much photographed dive site. Experienced divers can explore its interior rooms, while new divers and snorkelers can explore the exterior.
Stingray City, Grand Cayman – On this shallow dive on a sandy bottom, hordes of southern stingrays surround you as they glide past hoping for a feed from a friendly divemaster. You've probably seen many photos and television documentaries featuring this famous site.
Babylon, Grand Cayman – A large pinnacle with a canyon dissecting the North Wall, this site starts at 12 metres/40 feet and cascades down to plate coral stands deeper than 30 metres/100 feet. Abundant rope sponges line the wall with a few black coral bushes.
Devil's Grotto and Eden Rock, Grand Cayman – An easy shore dive, this site features some fantastic coral formations, overhangs and swim-throughs. Vast schools of tiny silversides are common here and attract massive tarpon in addition to divers. The dramatic underwater topography and abundant life make this site very popular with underwater photographers.
Pre Booked Sports Services
DAILY DIVING
1 day diving extra (2 dives)

Stingray City Dive

10 Dives (5x2 morning dives)
INSTRUCTION
PADI Open Water Course (5 confined & 4 Open Water Dives)

PADI Open Water Referral Course (4 qualifiying dives)

PADI Advanced Open Water Diver Course (5 dives)
Sport centre prices are as a guide, prices can change depending on the season and exchange rates. When pre booking with Planet you normally receive around a 10% discount on direct local prices. More importantly, you MUST pre book any essential sport services at the time of booking to ensure availability. Please be sure to ask us about this during the booking process.
Speak to an Expert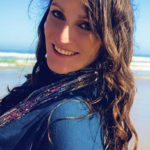 Got a question? Contact our travel experts for a detailed quote to match your holiday requirements. Phone, email, or live chat - or we can even call you back!
0044 (0) 1273 921 001
SEND AN ENQUIRY >