/ssp_director/albums/album-1380/lg/diving_mauritius_7.jpg
/ssp_director/albums/album-1380/lg/diving_mauritius_1.jpg
/ssp_director/albums/album-1380/lg/Swimming_turtle.jpg
/ssp_director/albums/album-1380/lg/images_jervisbaymarinepark4.jpg
/ssp_director/albums/album-1380/lg/jbmp-fish.jpg
/ssp_director/albums/album-1380/lg/marine.jpg
/ssp_director/albums/album-1380/lg/diving_mauritius_10.jpg
/ssp_director/albums/album-1380/lg/diving_mauritius_12.jpg
/ssp_director/albums/album-1380/lg/diving_mauritius_13.jpg
/ssp_director/albums/album-1380/lg/diving_mauritius_2.jpg
/ssp_director/albums/album-1380/lg/diving_mauritius_3.jpg
/ssp_director/albums/album-1380/lg/diving_mauritius_4.jpg
/ssp_director/albums/album-1380/lg/diving_mauritius_5.jpg
/ssp_director/albums/album-1380/lg/diving_mauritius_6.jpg
/ssp_director/albums/album-1380/lg/diving_mauritius_8.png
One of the few highly professional dive schools in Mauritius, based close to the hotels in Troux Aux Biches area of North West Mauritius. This dive centre offers daily boat dives to the wrecks and reefs along the North West coast of Mauritius via dive specific fast boats, not the local Dhoni's. We can arrange hotel pick ups from any of our range of luxury hotels in the Trou Aux Biches area.
This dive centre is also a 5* PADI Training Centre offering the full range of PADI courses with the latest and newest diving equipment.
For diving to the outer islands in the very North, Planet can arrange a two centre holiday to include hotel stay and diving at the Northern tips of Mauritius, with a stay in Troux Aux Biches. Alternatively we can arrange for a 35 minute pick up service to dive the outer islands. Please speak with one of our Mauritius Dive experts about these trips
Pre Booked Sports Services
DAILY DIVING
6 Guided boat dive pack incl. full equipment

1 DIVE (incl. equipment)
INSTRUCTION
PADI Open Water Course incl equipment (excl log book, manual & certificate)
Sport centre prices are as a guide, prices can change depending on the season and exchange rates. When pre booking with Planet you normally receive around a 10% discount on direct local prices. More importantly, you MUST pre book any essential sport services at the time of booking to ensure availability. Please be sure to ask us about this during the booking process.
Speak to an Expert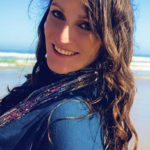 Got a question? Contact our travel experts for a detailed quote to match your holiday requirements. Phone, email, or live chat - or we can even call you back!
0044 (0) 1273 921 001
SEND AN ENQUIRY >