/ssp_director/albums/album-1146/lg/gozo-diving_1.jpg
/ssp_director/albums/album-1146/lg/gozo-diving_10.jpg
/ssp_director/albums/album-1146/lg/gozo-diving_11.jpg
/ssp_director/albums/album-1146/lg/gozo-diving_12.jpg
/ssp_director/albums/album-1146/lg/gozo-diving_13.jpg
/ssp_director/albums/album-1146/lg/gozo-diving_14.jpg
/ssp_director/albums/album-1146/lg/gozo-diving_15.jpg
/ssp_director/albums/album-1146/lg/gozo-diving_2.jpg
/ssp_director/albums/album-1146/lg/gozo-diving_3.jpg
/ssp_director/albums/album-1146/lg/gozo-diving_5.jpg
/ssp_director/albums/album-1146/lg/gozo-diving_6.jpg
/ssp_director/albums/album-1146/lg/gozo-diving_7.jpg
/ssp_director/albums/album-1146/lg/gozo-diving_8.jpg
/ssp_director/albums/album-1146/lg/gozo-diving_9.jpg
/ssp_director/albums/album-1146/lg/gozo.jpg
/ssp_director/albums/album-1146/lg/gozo_dive_15.jpg
Whether you are a beginner, a 'First Time Diver' or wish to dive and learn enough to get certified, or if you're an experienced diver and wish to dive for fun, Gozo and our partner Dive Centre in Xlendi Bay is the perfect combination for you. Open 12 months a year, they offer their services in a variety of languages and have gained a reputation for 'Safety' and 'Fun-Diving'. They offer dive trips from both shore and boat. The dive centre in Gozo is a fully equipped and well stocked PADI Dive Centre.
Xlendi Bay is perfect to conduct courses in, as it starts off knee deep and gets gradually deeper. Not only is it a safe and ideal bay but it is also offers great bio diversity and students get to see numerous species of fish, crustaceans and algae while they learn how to dive.
More experienced divers will be shown various spots on the island, including caves, and walls, and so are sure to be equally as satisfied.
Pre Booked Sports Services
DAILY DIVING
10 Shore Dives (Tanks, Weights & Air)
INSTRUCTION
PADI Open Water Referal

PADI Open Water Course

PADI Scuba Diver

PADI Advanced Open Water
Sport centre prices are as a guide, prices can change depending on the season and exchange rates. When pre booking with Planet you normally receive around a 10% discount on direct local prices. More importantly, you MUST pre book any essential sport services at the time of booking to ensure availability. Please be sure to ask us about this during the booking process.
Speak to an Expert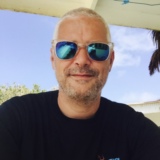 Got a question? Contact our travel experts for a detailed quote to match your holiday requirements. Phone, email, or live chat - or we can even call you back!
0044 (0) 1273 921 001
SEND AN ENQUIRY >