/ssp_director/albums/album-2749/lg/varu_maldives_dive_centre_5.jpg
/ssp_director/albums/album-2749/lg/varu_maldives_dive_centre_4.jpg
/ssp_director/albums/album-2749/lg/varu_maldives_dive_centre_19.jpg
/ssp_director/albums/album-2749/lg/varu_maldives_dive_centre_1.jpg
/ssp_director/albums/album-2749/lg/varu_maldives_dive_centre_16.jpg
/ssp_director/albums/album-2749/lg/varu_maldives_dive_centre_9.jpg
/ssp_director/albums/album-2749/lg/varu_maldives_dive_centre_11.jpg
/ssp_director/albums/album-2749/lg/varu_maldives_dive_centre_17.jpg
/ssp_director/albums/album-2749/lg/varu_maldives_dive_centre_12.jpg
/ssp_director/albums/album-2749/lg/varu_maldives_dive_centre_13.jpg
/ssp_director/albums/album-2749/lg/varu_maldives_dive_centre_14.jpg
/ssp_director/albums/album-2749/lg/varu_maldives_dive_centre_15.jpg
/ssp_director/albums/album-2749/lg/varu_maldives_dive_centre_18.jpg
/ssp_director/albums/album-2749/lg/varu_maldives_dive_centre_2.jpg
/ssp_director/albums/album-2749/lg/varu_maldives_dive_centre_3.jpg
/ssp_director/albums/album-2749/lg/varu_maldives_dive_centre_6.jpg
/ssp_director/albums/album-2749/lg/varu_maldives_dive_centre_7.jpg
/ssp_director/albums/album-2749/lg/varu_maldives_dive_centre_8.jpg
The PADI certified dive centre at VARU is equipped with state-of-the-art gear and experienced multilingual diving instructors who will chart your journey into the magical underwater world. Led by experienced instructors, our exciting diving excursions are just a short boat ride away from the resort. Dive into the clear, warm ocean on a sunny day. Experience the magic of vibrant coral, colourful reefs, manta rays, moray eels, and whale sharks. For the more adventurous travellers, the night diving session is an unmatched experience. The dark waters heighten your senses as you gaze at Manta Rays feeding on plankton, and if you are lucky you might get to see a whale shark or feel a herd of nurse sharks swimming right above you.

Pre Booked Sports Services
Sport centre prices are as a guide, prices can change depending on the season and exchange rates. When pre booking with Planet you normally receive around a 10% discount on direct local prices. More importantly, you MUST pre book any essential sport services at the time of booking to ensure availability. Please be sure to ask us about this during the booking process.
Speak to an Expert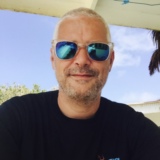 Got a question? Contact our travel experts for a detailed quote to match your holiday requirements. Phone, email, or live chat - or we can even call you back!
0044 (0) 1273 921 001
SEND AN ENQUIRY >