/ssp_director/albums/album-2238/lg/cocoon-dive-centre11.jpg
/ssp_director/albums/album-2238/lg/cocoon-dive-centre12.jpg
/ssp_director/albums/album-2238/lg/cocoon-dive-centre13.jpg
/ssp_director/albums/album-2238/lg/cocoon-dive-centre2.jpg
/ssp_director/albums/album-2238/lg/cocoon-dive-centre5.jpg
/ssp_director/albums/album-2238/lg/cocoon-dive-centre6.jpg
/ssp_director/albums/album-2238/lg/cocoon-dive-centre8.jpg
/ssp_director/albums/album-2238/lg/Cocoon-Banana-kids.jpg
/ssp_director/albums/album-2238/lg/Cocoon-Dolphin-cruise.jpg
/ssp_director/albums/album-2238/lg/Cocoon-Snorkeling.jpg
/ssp_director/albums/album-2238/lg/Cocoon-activities.jpg
/ssp_director/albums/album-2238/lg/Cocoon-fun.jpg
/ssp_director/albums/album-2238/lg/Cocoon-sail.jpg
/ssp_director/albums/album-2238/lg/Diving__turtle.jpg
/ssp_director/albums/album-2238/lg/cocoon-Sandbank.jpg
/ssp_director/albums/album-2238/lg/cocoon-Water-Sports.jpg
Cocoon houses a fully equipped diving centre, run by certified professionals. Novices can learn to dive, and complete their PADI certificate here. Experienced divers can enjoy bespoke dive trips to some of the Atoll's most vibrant dive sites. Are you an adrenaline junkie? Cocoon's Water Sports Centre offers everything you need for the ultimate water sports thrill. From snorkeling to jet skis, we have the complete range of water sports equipment and activities to satisfy even hard-core adventurers.
Cocoon Maldives is also one of the few islands in the Maldives where you can learn how to kitesurf. The pristine lagoon of Cocoon Maldives with its flat water is the best condition for beginners and experienced alike.

Pre Booked Sports Services
GENERAL
Scuba Dive Pro - 10 Dives, All Gear incl.

Scuba Dive Starter - 4 Dive, All Gear incl

Scuba Dive Pro - 5 Dives, All Gear incl
INSTRUCTION
PADI Scuba Diver (6-8 hrs over 2 days)

1 Hour Refresher Course

PADI Advanced Open Water Diver Course (5 dives)

1 Hour Bubble maker course (Lagoon Dive)

PADI Open Water ( 8-12 hrs over 3 days)

Orientation dive / Lagoon dive

PADI Adventure Diver Course (3 dives)

Discover Scuba Diving by Boat
Sport centre prices are as a guide, prices can change depending on the season and exchange rates. When pre booking with Planet you normally receive around a 10% discount on direct local prices. More importantly, you MUST pre book any essential sport services at the time of booking to ensure availability. Please be sure to ask us about this during the booking process.
Speak to an Expert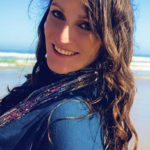 Got a question? Contact our travel experts for a detailed quote to match your holiday requirements. Phone, email, or live chat - or we can even call you back!
0044 (0) 1273 921 001
SEND AN ENQUIRY >