/ssp_director/albums/album-2239/lg/Layang-dive-sites-crack-reef.jpg
/ssp_director/albums/album-2239/lg/Layang-dive-sites-d-wall.jpg
/ssp_director/albums/album-2239/lg/Layang-dive-sites-dogtooth-lair.jpg
/ssp_director/albums/album-2239/lg/Layang-dive-sites-navigator-lane.jpg
/ssp_director/albums/album-2239/lg/Layang-dive-sites-sharks-cave.jpg
/ssp_director/albums/album-2239/lg/Layang-dive-sites-the-runway.jpg
/ssp_director/albums/album-2239/lg/Layang-dive-sites-the-tunnel.jpg
/ssp_director/albums/album-2239/lg/Layang-dive-sites-the-valley.jpg
/ssp_director/albums/album-2239/lg/Layang-dive-sites-wrasses-strip.jpg
/ssp_director/albums/album-2239/lg/Layang-dive-sites-wresk-point.jpg
The in-house PADI Dive Center is professionally run by a team of 10 experienced and qualified instructors who shared among themselves a total of thousands of dives at Layang Layang Island. Diving facilities and courses are comprehensive and interesting.
At Layang Layang, one will experience exhilarating wall diving with a drop of 2000 meters. Experinced dive masters will guide you to 14 superb dive sites three times a day.
The exceptionally clear water and excellent visibility of up to 60 meters and vibrant coral growth offer the finest diving at one of the most unique diving paradises. The deep water and pristine walls attract big fish galore like Napolean wrasse, hawksbill turtle, dog tooth tuna, white tip reef sharks and the awesome schools of hammerhead sharks.
DAILY ITINERARY
0700 Light Breakfast
0830 First Dive
0930 Main Breakfast
1130 Second Dive
1200 Lunch
1530 Third Dive
1630 Tea Break
1930 Dinner
2100 Video in the Bar
Pre Booked Sports Services
Sport centre prices are as a guide, prices can change depending on the season and exchange rates. When pre booking with Planet you normally receive around a 10% discount on direct local prices. More importantly, you MUST pre book any essential sport services at the time of booking to ensure availability. Please be sure to ask us about this during the booking process.
Speak to an Expert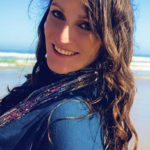 Got a question? Contact our travel experts for a detailed quote to match your holiday requirements. Phone, email, or live chat - or we can even call you back!
0044 (0) 1273 921 001
SEND AN ENQUIRY >