/ssp_director/albums/album-1902/lg/Basis3_13.jpg
/ssp_director/albums/album-1902/lg/Basis1_24.jpg
/ssp_director/albums/album-1902/lg/IMG_3357.jpg
/ssp_director/albums/album-1902/lg/Indonesien2.jpg
/ssp_director/albums/album-1902/lg/Indonesien3.jpg
/ssp_director/albums/album-1902/lg/Oman2.jpg
/ssp_director/albums/album-1902/lg/candidasa-diving.jpg
The village of Candidasa on the east coast of Bali is the ideal starting point to discover the under water workd around Bali. The top-quality Puri Bagus beach resort is located directly by Dive Club Candidasa, and the Tepekong Island lava rock with its spectacular dive sites is located directly in front of the hotel.
The Dive Club is relatively big for Indonesian conditions. Guests will find 20 complete equipment sets. There are a total of 76 aluminium bottles in three different sizes. 15 litres for great consumption, 12 litres as standard tanks and 8 litres for little divers. They are all - not a given in Indonesia - fitted with DIN connections. There is also a sufficient number of INT-adapters. A strong Bauer-plant (320 l/min) is doing its job in the compressor room. Nitrox is also on offer.
Traditional Balinesian outriggers are used for dives at Tepekong. It's less than a five minute trip to reach the dive sites at the striking rock which reaches sixty metres out of the sea. Furthermore, there are also minibus rides on offer to visit the "Liberty" wreck in Tulamben and the steep reef in Amed. From Padang Bay, speedboats take you to Nusa Penida or Nusa Lembogan with a chance to see Ocean sunfish in the summer months.
Pre Booked Sports Services
DAILY DIVING
10 Guided dives with, tanks, weights & air

6 Guided dives with tanks, weights & air
INSTRUCTION
PADI Open Water Referral Course (4 qualifiying dives)

PADI OPEN WATER DIVER COURSE (5 confined, 4 open water dives) (incl. regulator, BCD, computer, 12L tanks, weights and air)
Sport centre prices are as a guide, prices can change depending on the season and exchange rates. When pre booking with Planet you normally receive around a 10% discount on direct local prices. More importantly, you MUST pre book any essential sport services at the time of booking to ensure availability. Please be sure to ask us about this during the booking process.
Speak to an Expert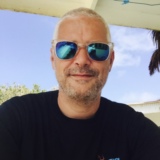 Got a question? Contact our travel experts for a detailed quote to match your holiday requirements. Phone, email, or live chat - or we can even call you back!
0044 (0) 1273 921 001
SEND AN ENQUIRY >