/ssp_director/albums/album-2043/lg/Lovina-dive-centre.jpg
/ssp_director/albums/album-2043/lg/Lovina-dive-underwater.jpg
/ssp_director/albums/album-2043/lg/lovina-dive-manta.jpg
/ssp_director/albums/album-2043/lg/lovina-dive.jpg
Far from the tourist crowds, in the north of Bali, the small town of Lovina is located close to the former colonial capital of Singaraja. The dive centre is located at the Puri Bagus Hotel, a complex in the middle of a wonderful palm garden. This one of the smallest diving centres in Indonesia but it still offers something quite amazing.
The base has 12 complete equipment sets for hire. 25 bottles with 12 litres each ensure that you can dive for a long time, a powerful compressor provides the necessary air. All tanks are equipped with DIN connectors. There are adapters for INT. A Nitrox unit provides the preferred air mixture.
A dive site is located right in front of the door. You don't even need a boat to get there, you can simply snorkel there. The reef is well covered and drops to about 30 metres. Highlight is a coral cultivation project, where the aim is to develop new life on Balinese statues of gods. Lovina is ideal for further trips, because it is located exactly halfway between Tulamben and Menjangang, two of the absolute highlights for diving on Bali. For dives close to the base, there are the traditional small outrigger boats that fishermen use, larger boats are chartered for trips to Menjangang.
Pre Booked Sports Services
DAILY DIVING
Discover Scuba Diving

Night dive from shore
GENERAL
3 Days/6 Dives

6 days
INSTRUCTION
PADI Open Water (4 sea dives)

PADI Advanced Open Water
RENTAL
Full Equipment Rental per dive (BCD, Reg, wetsuit, Computer, mask, snorkel & fins)
Sport centre prices are as a guide, prices can change depending on the season and exchange rates. When pre booking with Planet you normally receive around a 10% discount on direct local prices. More importantly, you MUST pre book any essential sport services at the time of booking to ensure availability. Please be sure to ask us about this during the booking process.
Speak to an Expert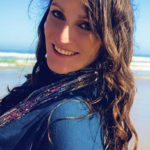 Got a question? Contact our travel experts for a detailed quote to match your holiday requirements. Phone, email, or live chat - or we can even call you back!
0044 (0) 1273 921 001
SEND AN ENQUIRY >