/ssp_director/albums/album-1896/lg/gal000046_peter_lange_uw-ps-09.jpg
/ssp_director/albums/album-1896/lg/gal000046_peter_lange_uw-ps-94.jpg
/ssp_director/albums/album-1896/lg/gal000046_rene_lipmann-dsc_2611.jpg
/ssp_director/albums/album-1896/lg/gal000046_rene_lipmann-dsc_2628.jpg
/ssp_director/albums/album-1896/lg/gal000046_rene_lipmann-dsc_2790.jpg
/ssp_director/albums/album-1896/lg/gal000046_rene_lipmann-dsc_2849.jpg
/ssp_director/albums/album-1896/lg/gal000046_rene_lipmann-dsc_2876.jpg
/ssp_director/albums/album-1896/lg/gal000046_simon_rogerson_sdr_0082.jpg
/ssp_director/albums/album-1896/lg/gal000046_uw_probst0307_aa_46.jpg
/ssp_director/albums/album-1896/lg/gal000046_uw_probst0307_tb_02.jpg
/ssp_director/albums/album-1896/lg/gal000046_uw_probst0307_tb_07.jpg
/ssp_director/albums/album-1896/lg/gal000046_uw_probst0307_tb_17.jpg
/ssp_director/albums/album-1896/lg/gal000069_andy_torbert_img_1560.jpg
/ssp_director/albums/album-1896/lg/gal000069_ek72033.jpg
/ssp_director/albums/album-1896/lg/gal000069_ek83741.jpg
/ssp_director/albums/album-1896/lg/gal000069_ek83792.jpg
/ssp_director/albums/album-1896/lg/gal000069_ek83804.jpg
/ssp_director/albums/album-1896/lg/gal000069_rene_lipmann-ant_1340.jpg
The dive centre is situated at the Alam Anda Ocean Front Resorts & Spa. The dive centre is 50 m from the beach and is well equipped:
30 BCD jackets
20 regulators with octopus, depth gauge and inflator
30 sets comprising of mask, fins and snorkel
60 wetsuits (3 mm shorties and long suits)
20 dive computers
10 underwater torches
2 digital underwater cameras
To ensure that everything runs smoothly they have 120 aluminium tanks (12 litre, DIN + INT) available. Also there are some 6, 10 and 15 liter tanks available. The tanks are filled from a Bauer compressor.
Both privately owned and hired equipment are kept in the dive centre and will be loaded onto the boats or cars by members of our staff, who at the end of the trip will also bring the equipment back, rinse everything in fresh water and store it in the dive centre. With this all round service the guest have more time to relax.
Workshop
A well equipped workshop is also available for use by the guests if needed. The members of our staff are always ready to give advice or lend a helping hand.
Tank Service
A 50c service charge per dive is included in the bill. This service charge is equally divided at the end of each month amongst all employees, to ensure that for example, those responsible for filling the tanks, can also benefit.
Safety
The boats and cars are equipped with Oxygen, an emergency first aid kit and a mobile phone. A doctor specialised in diving medicine and who supervises the decompression chamber is based in Denpasar (Sanglah General Hospital, Diponegoro Street).
Dive Courses
The courses normally take 3 days. The students spend the mornings and afternoons in the water and are introduced to diving in small groups under the supervision of a qualified instructor. The theory lessons (approx. 6 hours)are integrated in these 3 days. After passing the exam, the students receives an internationally recognised certificate (Open Water Diver - SSI). Alternatively, you may choose the PADI or i.a.c. training regulations (PADI & SSI Open Water Diver).
They also offer instruction up to SSI DiveCon, CMAS Gold and PADI Divemaster for more experienced divers. Additionally they are qualified to teach and certify nearly all specialist courses, all of them after the regulations of SSI, i.a.c. or PADI.
House Reef
There is a very good house reef directly in front of the dive centre. Even if you are an experienced diver, you will always encounter something new on each dive, no matter how many times you dive here - it is a paradise for underwater photographers as well!
On the house reef we offer 3 different entry and exit points on the house reef. Guests do not carry any tanks to or from these Points, a tank service is offered here. The reef covers the total wide of the hotel grounds, and is a designated conservation area - the first of its kind in Bali. The government agreed to this as an experiment and the fishermen in this area are banned from using nets, cyanide or harpoons. The underwater world here is therefore intact. There is a shallow area, maximal 6 m deep, which goes out to about 50 m from the beach, and in calm sea this makes a great snorkelling area. After that, the bottom drops away at approx. 45° to greater depths. This intact reef is alternately made up of standing blocks of corals, small drop-offs, coral plateaus and complete reef walls overgrown with various kinds of soft and hard corals, gorgonias and sponges.
The sandy areas in between invite you to linger and are ideal for macro photographers and beginners alike. There is a splendid diversity of tropical fauna which includes blue spotted rays, leaf fish, moray eels, lion fish, Long nose hawk fish, ghost pipefish, pygmy seahorses, shrimp and several types of sea slugs. Numerous shoals of fish such as barracuda, and batfish and a family of napoleon fish inhabit the house reef. Sometimes they even see turtles, passing eagle rays and during the night dives, spanish dancers. Strong currents are rare and the water temperature varies according to the time of year between 27° and 29°C.
Dive Trips
As well as diving from the beach there are also a large variety of dive sites on offer, which can be reached in less than 20 minutes by boat, or within 20 to 60 minutes by car. Normally they offer 2 dives.
During the time between the dives, guests are offered sandwiches, fresh fruit, drinking water and soft drinks which are included in the price of the diving packages.
The trips to Coral Stairs, Angels Canyon, Batu Karang, Kubu, Tulamben, Amed or Gili Selang start between 7:30 and 8:30 am. Exceptions are the trips to Secret Bay, Menjangan, Padangbai or Nusa Penida (Mantapoint), which begin around 5:30 to 6:30 am in the morning. We get back to Alam Anda from the local dives between 2 and 3 pm. If requested, we also offer ½ day trips with only one dive, either in the mornings or afternoon (Kubu, Tulamben). These start at 9 am, get back around midday or start at 2 pm and return to the centre at approx. 4:30 pm.
They have 1 boat (10 metres long) and three small busses enabling us to be extremely flexible to cover all customer requests and to offer a personalised diving service.
From approx. mid-January until mid-March, our boat will be in dry dock. During this time they can only offer excursions by mini bus.
Safety
The boats and cars are equipped with Oxygen, an emergency first aid kit and a mobile phone. A doctor specialised in diving medicine and who supervises the decompression chamber is based in Denpasar (Sanglah General Hospital, Diponegoro Street).
Pre Booked Sports Services
GENERAL
6 Dives - Dive equipment, snacks and drinks incl.

10 Dives - Dive equipment, snacks and drinks incl.

5 Days Non-limit house reef - incl. unlimited diving and night dives at the house reef, no guide.

8 Dives - Dive Equipment, snacks and drinks incl.

20 Dives - Dive equipment, snacks,drinks and 1 free massage incl.
INSTRUCTION
SSI Advanced Adventurer - 2/3 days, incl. 5 dives

SSI Open Water Diver - 3/4 days, equipment rental incl.
Sport centre prices are as a guide, prices can change depending on the season and exchange rates. When pre booking with Planet you normally receive around a 10% discount on direct local prices. More importantly, you MUST pre book any essential sport services at the time of booking to ensure availability. Please be sure to ask us about this during the booking process.
Speak to an Expert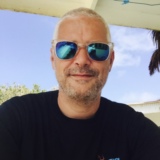 Got a question? Contact our travel experts for a detailed quote to match your holiday requirements. Phone, email, or live chat - or we can even call you back!
0044 (0) 1273 921 001
SEND AN ENQUIRY >