/ssp_director/albums/album-818/lg/tsom011.jpg
/ssp_director/albums/album-818/lg/untitled.JPG
/ssp_director/albums/album-818/lg/P1040914.JPG
/ssp_director/albums/album-818/lg/zold-foki-szigetek-buvarkodas.jpg
/ssp_director/albums/album-818/lg/2756133.jpg
/ssp_director/albums/album-818/lg/news_numidia.jpg
/ssp_director/albums/album-818/lg/untitled1.JPG
/ssp_director/albums/album-818/lg/2008-07-20.1216542203.jpg
/ssp_director/albums/album-818/lg/fish.JPG
/ssp_director/albums/album-818/lg/spottedray.jpg
The dive centre in Soma Bay is reputed to be one of the largest diving facilities on the Red Sea. This spacious yet cosy facility has been specifically designed with the diver and snorkeller in mind. The centre's dedicated facilities are not only impressive but also comprehensive, with two spacious dry rooms, changing facilities and showers, personal lockers, two air conditioned classrooms for training, a boutique, and a bar with comfortable terrace to mention only a few. All architected to the same high quality and standard as the surrounding prestigious resorts. Soma Bay really is the No. 1 choice for any Red Sea holiday.

To add to this already impressive list of amenities, the centre has its own 420m long private jetty making access to the world class house reef comfortable and easy. It extends directly from the dive club to the reef, with electric cars that are available for carrying equipment and divers for effortless access to the reef. A large turquoise-blue lagoon lies at the front of the reef and provides sheltered waters ideal for training. This "House Reef" boasts a spectacular array of marine life from the smallest to the largest creatures. With sightings of large pelagics like barrakuda, turtles and eagle rays being common place. The private marina is where the dive boats await you to whisk you off in spacious luxury to the many fascinating dive sites off Soma Bay. With all of these luxurious facilities at your disposal you can concentrate on enjoying a truly relaxing holiday.

The centre is open all year round. From 8am until 6pm, 7 days a week you will be able to find one of our competent and friendly staff to answer all of your questions. These opening hours allow the up most flexibility for check in/out so you don't miss any valuable dive time.

You will find a fleet of dedicated hard boats in operation at the centre. The highly experienced and friendly crew guarantees to take you safely and comfortably to only the best dive sites. All boats are equipped with the necessary safety equipment in line with international standards. You will find oxygen, first-aid, VHF marine radios, lifejackets and state of the art communication and navigational aids on-board.

THE SPOT

The new top diving destination! The exclusive holiday destination of Soma Bay features some of the most beautiful sandy beaches of the Red Sea, year round sunshine and is conveniently located just 45 km from Hurghada. The 10sq/km peninsula of Soma Bay is surrounded on all sides by the sea. It features a selection of top-of-the-line hotels and resorts, an 18 hole championship golf course, world class diving, wind surfing, sailing and much more.

CLIMATE

The climate enjoyed throughout the Red Sea allows for year round diving. The best times of the year for a visit are either spring or autumn. In the summer the temperature will go into the high 40's (degrees Celsius). In the winter the temperature does not usually fall below 20 degrees Celsius. Water temperatures range from 29 degrees Celsius in the summer to not usually below 20 degrees Celsius in the winter.

In the summer months (May until October) a shorty,3-5mm overall, or Long John are adequate. Gloves are not required and are prohibited at most dive sites.

In the winter months (November until April) you will be looking at using a 5-7mm overall with hood or a semi-dry. In the months of December upto February some guests are now opting to using drysuits as the prevailing north winds are very cold making getting changed unpleasent onboard the dive boat.

INSTRUCTION PROGRAMME

The Team at the centre consists of a permanent team of instructors. All of them are highly qualified and have years of diving experience not only in the Red Sea. It is these instructors who will guide you through all of your training requirements. A flexible and friendly learning environment using state of the art training aids will allow you to get the most out of your chosen aspect of diving, whether that be just getting started, or moving into continuing education, or something a bit more technically orientated. Our team is happy to help and advise you every step of the way. With teaching available in four languages (German, English, Italian, French and Arabic) communication will not be a problem.

The two fully air conditioned classrooms host state of the art multimedia facilities. At your disposal you have laptops, beamer, overhead projector, TV/Video, DVD player and much more. For first aid training there is a multiple person resuscitation dummy and we stock all the various required teaching materials.

Due to the ideal conditions that are found on our "House Reef", the centre Team conduct beginner training directly in the sea. In the shallows you will have plenty of time to practice your skills and enjoy the wonderful spectrum of colours that surround you. Learning to dive in this fish filled crystal clear environment is simply and amazing experience. After these 4-5 days training you will be all the better prepared to enjoy the many wonderous dive sites off Soma Bay and Safaga area.

Beginner Training:
- Bubble maker.
- Discover Scuba Diving Instruction Dive.
- PADI Scuba Diver.
- Scuba Diver upgrade to Open Water Diver.
- PADI Open Water Diver Course (4 days).
- PADI Open Water Referral Course (2 days – 4 open water dives).

Advanced Diver Training:
- PADI Advanced Open Water Diver.
- PADI Rescue Diver.
- Nitrox Training.
- Specialisties/Continuing education, per dive.

Pro Level Training:
PADI Divemaster.
Pre Booked Sports Services
DAILY DIVING
10 Boat Dives (Tanks, Weights & Air)

6 Boat Dives (Tanks, Weights & air Only)
INSTRUCTION
PADI Open Water Course (5 confined & 4 Open Water Dives)

PADI Advanced Open Water Course (2 / 3 Days)

PADI Open Water Referral Course (4 qualifiying dives)
Sport centre prices are as a guide, prices can change depending on the season and exchange rates. When pre booking with Planet you normally receive around a 10% discount on direct local prices. More importantly, you MUST pre book any essential sport services at the time of booking to ensure availability. Please be sure to ask us about this during the booking process.
Speak to an Expert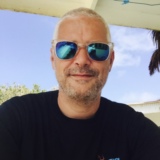 Got a question? Contact our travel experts for a detailed quote to match your holiday requirements. Phone, email, or live chat - or we can even call you back!
0044 (0) 1273 921 001
SEND AN ENQUIRY >