The Junk Liveaboard Thailand
THE JUNK IN THAILAND
/diveimages/141333e82997be01cdd21d87b4818e494d853e64f0e997.jpg
/diveimages/1686185c51b23c45a673256cdce6c4053e430a48d2210b.jpg
/diveimages/9146b1cd8986d48aeb8fdb031b5e6467f3df1d948960.jpg
/diveimages/6639719717d0df846ab8f14dc52855f4695affb17d6cd5.jpg
/diveimages/108387d7aa419607f3559a5de53de7f048a630884c5762.jpg
/diveimages/315537b958e68c52f02e9e6ed652658de481d7eee7c8d1.jpg
/diveimages/1715205112a482887859500525a3f8d166933fbd6af94.jpg
/diveimages/2120297146565816a3b6466e1c7baa93f07c93068ca46b.jpg
Overview of The Junk
A
liveaboard
safari aboard The Junk 'June Hong
Chian
Lee' is a unique experience. Not just because she affords access to Thailand's best diving but also because this vessel, lovingly restored, is herself something special.
In one of her
previouse
lives she was James Bond's means of escape, in the Man with the Golden Gun. Today she sails out of
Phuket
with divers looking for more peaceful adventure diving the
Similans
&
Surin
isles or, between May and October, she sails south to the Indonesian Islands around East Timor.
Her working sails are hoisted at the first opportunity and her broad deck area provides ample space for enjoying some sun or al fresco dining. An experienced crew create a relaxed friendly atmosphere where you can get on and enjoy some of the best diving the
Andaman
Sea has to offer.
Accommodation aboard The Junk
The Junk can carry 18 divers in 6 cabins:
Two private double bed cabins
Two three berths cabins (can be sold as so called Shared Twins and can also be turned intro a Private Double Bed)
Two four berths cabins (which are all bunks but can also be sold as Shared Twin)
All 6 cabins have en-suite bathrooms and individually controlled air conditioning.
The Junk's immense deck area allows divers to suit up in comfort, relax between dives, watch the stars at night, or work on the ultimate suntan. The Junk has a well known reputation for the highest level of service.
Drink & Dine
First they have a simple
breakfast
before the first dive. For some that means just a cup of fresh coffee and maybe a slice of toast with marmalade or cheese. Then after they work up an appetite by diving they serve the Full Monty. Different kinds of bread and a toaster at your disposal, eggs (different style every day), bacon, ham, fried beans, fruit
yoghurt
, pancakes on some days and other days a nice and warm croissant, fresh tomatoes and cucumbers. Then there is always a big bowl of rice soup for people who want to have a traditional Asian breakfast.
Lunch is served after the second dive. This is an Asian affair. You will have different kinds of rice (white rice, fried rice with egg or pork or beef or seafood, brown rice and other specialty rice) maybe some noodles. There will always be plenty of vegetables and fresh salads. Three or four accompanying dishes build around seafood, meats and also some vegetarian dishes.
Dinner consist of a full complement of Asian dishes but they also understand some people just like their familiar western power meal to recover after a days "hard work" underwater. The western food could be Italian pasta, pork steaks and fries, Mexican food or goulash and potatoes.
In between meals there is always fresh fruit available, cookies in a jar, and after night dive there are some "sugar" waiting for you. This could be donuts, banana cake, cheese cake, custard, fruits in heavy syrup, nuts for the people who have a drink after the dive and so on...
Please send an advance notice for all dietary requirements.
Technical Specification
Built: 1962, recently restored
Breadth: 8.5m
Engines: 1 main engine 380 HP
Generators: 2 generators 50 KW each
Fresh Water Capacity:
6,000
litres
per day
Construction Material: Wood Mono Hull
Max of guests: 18
Number of cabins: 6
Number of crew: 10
Safety Equipment: Patient area with 2 large oxygen tanks, 40 life jackets, Life rafts for 25 persons, First aid kit
Diving Facilities
The vessel provides a spacious dive deck with fresh water showers and fresh water tanks for camera rinsing.
Liveaboards Departures
Sorry, there are no set liveaboard departures at this time. Please call us to check as we can sometimes open a new departure date on a request basis.
Speak to an Expert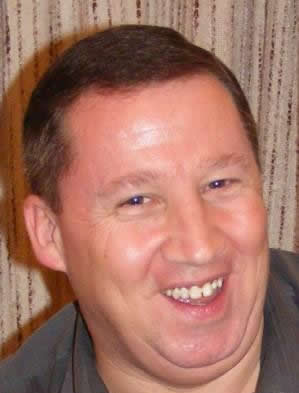 Got a question? Contact our travel experts for a detailed quote to match your holiday requirements. Phone, email, or live chat - or we can even call you back!
0044 (0) 1273 921 001
SEND AN ENQUIRY >