Seven Seas Liveaboard Indonesia
SEVEN SEAS IN INDONESIA
/diveimages/769653c1bf456dc80ce16a6960cdde22cf3c9328028d9a.jpg
/diveimages/64869803e4d2084d5c4999e44e3afa89f44ab77a694950.jpg
/diveimages/3083913fb60688e0d7f9ae3dd557042b36b434fb247d4a.jpg
/diveimages/2983794de6e0fea93287f93868d77824547c3f76dd1236.jpg
/diveimages/3588996903275197abf244f6d1c352fee2e31963774c9e.jpg
/diveimages/121036e010be9c3b4bce3918e974589eddb176cf41266d.jpg
/diveimages/53304320a78beffd7b8c905a6e9bfaee726215e20afffd.jpg
/diveimages/8603395cb362c83fbb4cdea95e9515b7cbc796d948479a.jpg
/diveimages/7092775125d4c8e1dee8473f7e4ab3f8df48fb1378c2ea.jpg
/diveimages/16081778298bc8eb6bba13f6191b55d80bc7e062a6c688.jpg
/diveimages/394221301de7491aed0322b933a1928fb13103f30a9d8e.jpg
General Overview
The Seven Seas is a 33 meter, traditionally built Indonesian sailing schooner and has set new standards for luxury adventure charters in Indonesia. Custom-designed, she is perfectly suited for cruising, island hopping, diving and relaxation. The team has decades of experience with organizing and implementing adventure cruises both in Indonesia and on the World's Oceans. The vessel and its operations are run by a wonderful Indonesian crew of 14 plus 1 or 2 Western Cruise Directors, all of whom are very experienced, well trained, professional, attentive and safety conscious. What they promise is a high quality adventure holiday, mixed with diving, snorkelling, sea kayaking, fishing, beach parties and relaxation. The Seven Seas is a spectacular yacht built from the finest Indonesian ironwood. Beautiful and functional teak furniture in the main lounge and cabins, and multiple shaded lounging areas on the upper deck ensure an extremely comfortable cruise.
Additional Information
- Max of guests: 16 - Length: 33m - Breadth: 8m - Air conditioned state rooms, lounge & dining area - Generators 24 hours/day - Water making device - VHF radio, CB Radio, SSB Radio, GPS, Echo sounder, Sonic depth sounder, mobile telephone, Satellite telephone, Radar, Auto Pilot - First aid kit, oxygen system (used for Nitrox as well as emergency use), DAN Oxygen - 2 life rafts, life jackets - fire fighting equipment - 2 high-speed dinghies - 2 compressors - Nitrox
Accommodation
2: Double-bed with another twin-bed, air conditioned, en suite, PC & entertainment system 2: Double or twin-bed, air conditioned, en suite, PC & entertainment system 2: Twin-bed, air conditioned, en suite, PC & entertainment system 2: Three twin-beds, air conditioned, en suite, PC & entertainment system
Facilities
With over 9 years culinary expertise, the chef prepares truly mouth-watering cuisine. Buffets form the main menu of the day so that we can give you a wider choice and suit the majority of taste buds, including vegetarians. The chef uses as much fresh local produce as she can, including fresh seafood. The bar has a selection of alcoholic and non-alcoholic drinks. Water, coffee and tea are included and you can enjoy as much as you like. Your waitresses are happy to help advice you on the full drinks menu. Other features: massage service, laundry service, hairdryers, bathrobes, cabin mood lighting, computers in every room, specialized photography areas, charging stations.
Diving
A maximum of 4 dives per day are offered on board: 3 day dives and a night dive, except first and last day and when steaming. There aren't many liveaboards the calibre of The Seven Seas that cover this area, which makes this adventure even more special. More than 1500 islands make up this archipelago off mainland New Guinea, and those islands support the richest tropical coral reef bio-diversity anywhere in the world.
Liveaboards Departures
Sorry, there are no set liveaboard departures at this time. Please call us to check as we can sometimes open a new departure date on a request basis.
Speak to an Expert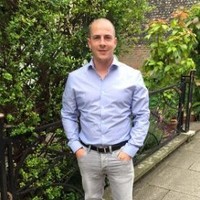 Got a question? Contact our travel experts for a detailed quote to match your holiday requirements. Phone, email, or live chat - or we can even call you back!
0044 (0) 1273 921 001
SEND AN ENQUIRY >