Gaia Love Liveaboard Indonesia
GAIA LOVE IN INDONESIA
/ssp_director/albums/album-2214/lg/banner-3.jpg
/ssp_director/albums/album-2214/lg/dive-gaia-indonesia-cabin-twin.jpg
/ssp_director/albums/album-2214/lg/dive-gaia-indonesia-cabin.jpg
/ssp_director/albums/album-2214/lg/dive-gaia-indonesia-cabin2.jpg
/ssp_director/albums/album-2214/lg/dive-gaia-indonesia-deck.jpg
/ssp_director/albums/album-2214/lg/dive-gaia-indonesia-deck1.jpg
/ssp_director/albums/album-2214/lg/dive-gaia-indonesia-dining.jpg
/ssp_director/albums/album-2214/lg/dive-gaia-indonesia-sundeck.jpg
/ssp_director/albums/album-2214/lg/dive-gaia-indonesia.jpg
Gaia Love Overview
The Gaia Love is a modern 40 meters steel hull vessel build from the ground up in Batam, Indonesia. It is purpose built to sail and explore the far reach regions of Indonesia and complies with class requirements of BKI (Biro Klasifikasi Indonesia). Designed with a modern contemporary look with an emphasis on diving in comfort, she accommodates up to 22 guests in 11 spacious ensuite rooms; six on the upper deck and five on the lower deck.
Gaia Love has a total of 4 decks (lower, main, upper and top/sundeck). A lounge, restaurant and camera room is located on the main deck. In the lounge is an entertainment centre, pantry and all the facilities and little creature comforts to make your stay most comfortable. Photographers and videographers can use the dedicated camera room for the preparation and maintenance of their equipment before and in between dives. At the rear is a large dive deck that can accommodate up to 28 divers, so there is lots of space for guest to move around. On the dive deck is also eleven large rinse tanks of various sizes, for camera setups of all sorts. A boat deck is slightly aft of the dive deck where two 5.5 meters diving skiffs will always be ready and easy for divers to board. Right at the top deck or sundeck features a bar for evening gatherings and relaxation under the stars. If you prefer to dine outdoors, this will be the perfect area to enjoy your meal. Sufficient shelter is available here as well as unshaded areas for those who wish to soak up some sun.
Gaia Love has a very well equipped wheelhouse from up-to-date navigation equipment to advance communication systems, life rafts, life vests, EPRIB, fire protection and firefighting systems. An additional back up RIB is stored on the top deck, easily and swiftly deployable by a one-ton crane, should it be needed.
Additional information
Length: 40m
Breadth: 10m
Draft: 2.1m
Hull Type: Marine Steel
Engine: 2 Yanmar 829 bhp
Generator: Two Kohler 80kw Power System (Shielded)
Fresh Water: 52,000 L
Desalination: 2 Spectra 2,800 Gallons/day system
Cruising Speed: 10 knots
Max Speed: 12 knots
Fuel Oil Capacity: 66,000L
Range: 6,570 Nm
Facilities: 6 Upper Deck En-suite Rooms with balcony (approx. 20 sq.m), 5 Lower Deck En-suite Rooms (approx. 20 sq.m), Independently Controlled Air-conditioning System, Modern Contemporary Design Saloon, Entertainment System, Massage Services, Top/Sun Deck and Bar, Camera Room, 3 Bauer PE250 Compressors, 1 550L 15kw Nitrox Membrane System, 45 Scuba Tank: 12L & 15L Aluminium Tanks, 11 Large compartmentalize camera rinse tanks, 2 5.5m Diving Skiffs with 90hp OB, Large compartmentalize camera rinse tanks, Multiple rinse area on boat deck
Safety Equipment: Emergency Oxygen Kits, First Aid Kits, 1 5.8m RIB with 90hp OB (Spare), EPRIB, 2 Life Raft, Life Vests, Fire Detection System, Smoke Detectors, Fire Fighting Equipment, GMDSS Air Band Radios
Accommodations
Designed with a modern contemporary look with an emphasis for diving in comfort, Gaia Love accommodates up to 22 guests in 11 spacious ensuite rooms; six on the upper deck and five on the lower deck. Each room averages in size of approximately 20 square meters and offers individual air-conditioning and ensuite bathrooms with hot water. Upper deck rooms will feature an additional private outdoor balcony.
Liveaboards Departures
Sorry, there are no set liveaboard departures at this time. Please call us to check as we can sometimes open a new departure date on a request basis.
Speak to an Expert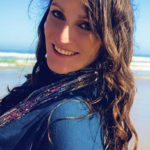 Got a question? Contact our travel experts for a detailed quote to match your holiday requirements. Phone, email, or live chat - or we can even call you back!
0044 (0) 1273 921 001
SEND AN ENQUIRY >