Felicia Liveaboard Indonesia
FELICIA IN INDONESIA
/diveimages/296614e6bbd0be24ca593a3d1927a30be595700eb9e08a.jpg
/diveimages/106727d0292c30d452caa4b45b14ef48843d7db42e5423.jpg
/diveimages/14834891e1a754d068c6c883a1026704492faac79da173.jpg
/diveimages/606244625491d42e71c0fb81756c8526170dac95c04956.jpg
/diveimages/766901b1c2a23fc42490ba7ca646ade2bb8cce929e5d95.jpg
/diveimages/72384556d725fdcb19c6c4b6a88d812d3ad23e846ef176.jpg
/diveimages/7177955039fe6e2eed6a05a3c4bd5baa9aeed5e0879cf7.jpg
/diveimages/3487684fb10a6de2be91debb74266e72ce2332cf58fa73.jpg
General Overview
Built of Asian hardwoods the SY Felicia is a traditional Phinisi liveaboard vessel designed for functionality, ocean voyages, and comfort. The Felicia liveaboard is loaded with character and her crew has a wealth of experience diving the best dive sites of Indonesia. With her unique itinerary you can dive Bali to Komodo, or only Komodo national park depending on the date of departure.
Additional Information
- Max of guests: 16 - Length : 30m - Breadth : 8m - Fresh water storage and desalination device - Air-conditioning - Electricity provided by 3 generators - EPIRB transmits, location worldwide, Radio, radar, 2 GPS, Compass, Log Lot, Anemometer, Fish Special - First aid kit - Life buoys on deck - 2 Bauer compressors - Nitrox - 2 tenders with outboard - 2 life rafts, life jackets for each person - Fire extinguishers - Oxygen for the Emergency
Accommodation
With 6 spacious and comfortable cabins in two configurations there is plenty of room for up to 12 guests. All cabins are very well laid out and have porthole windows for added natural light. The cabins all feature Double Beds or Double / Twin Share Beds with air conditioning and private en-suite bathrooms. The Felicia Offers Two Different Cabin Layouts: 4 Double / Twin Bed Cabins (Lower Deck), and 2 Double Bed Cabins (Lower Deck). Each Cabin Features the Following Amenities: - Individually Controlled Air Conditioning - Private Bathroom and Toilet with Hot / Cold Water Shower - Porthole Windows - Hand Basin - Bed Linens - Mirror - Reading Lamps - Cabinet and Shelving - 2 pin 220V electricity - Luggage Space
Facilities
The main deck indoor saloon houses the home entertainment system including a TV, DVD and Stereo. There is an extensive movie and music library as well as plenty of marine and general interest books for your use. The large picture windows of the saloon bring in fresh sea breezes and cool air making this a great area for socializing or relaxing in the evenings or afternoons. On the upper deck you can relax in a sun chair while having an afternoon nap, getting your body tan, reading your latest novel, or just enjoying a magnificent sea breeze with a glass of wine or beer. This is our favorite spot to watch the sunset in the evening or have a cup of coffee in the morning as the dolphins swim by.
Dining: The shade covered main deck or indoor saloon is where you will enjoy your breakfast while the sun is rising and where your hot and fresh dinner is served alfresco while the sun sets on Komodo. Meals are served buffet style and consist of delicious local and international cuisine. Coffee, tea, milk, fruit, biscuits, snacks and drinking water are all available free of charge. There are numerous snacks available throughout the day which include: pancakes, fresh fruits, grain cereals, and tasty biscuits. Eat and drink as much as you like as you will need your energy for the world class diving. For relaxing with your fellow divers in the evening there is great selection of local beer and wine available at a reasonable cost. Felicia Dining Features: - Western, Indonesian, and BBQ - Buffet Style Meals are Served in the Air Conditioned Saloon or Alfresco on the Main Deck - Coffee, Tea, Water, Fresh Fruits, and Crisps, are Complimentary 24 / 7 - Soft Drinks, Wine, Beer, and a Variety of Spirits are Available for Purchase - Vegetarian and other special diets are catered to with prior notice.
Diving
On the dive deck each diver is provided with their own personal dive station with plenty of area for suiting up and loads of storage space for all your personal equipment. Two motorized dive tenders make getting to the dive sites a breeze. Each dive tender is accompanied by boat personnel and highly trained dive staff. The tenders are fully functioning vessels that will provide fast and safe transfers from the liveaboard to all the dive sites. The dive tenders are also used for exploratory excursions and island tours around Komodo . The Felicia Dive Deck is Equipped with the Following: - Fresh Water Shower - Toilet - Fresh Water Rinse Tanks for Cameras and Video Equipment - Air Compressors - Gear Rack - Personal Storage Area with Electrical Outlets
Liveaboards Departures
Sorry, there are no set liveaboard departures at this time. Please call us to check as we can sometimes open a new departure date on a request basis.
Speak to an Expert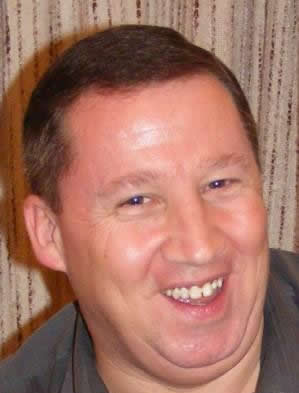 Got a question? Contact our travel experts for a detailed quote to match your holiday requirements. Phone, email, or live chat - or we can even call you back!
0044 (0) 1273 921 001
SEND AN ENQUIRY >