Cheng Ho Liveaboard Indonesia
CHENG HO IN INDONESIA
/diveimages/163830671b9894c1798e370ecc78947edfc76cb73ba66d.jpg
/diveimages/693814dcf308694340b996708a6fd26b8374b6b7c53e03.jpg
/diveimages/319744d24991c89aff4d888c019cd3b8135edc573723ab.jpg
/diveimages/5280841fe3cae26d3161e260f05f2bef050919a388b8a.jpg
/diveimages/467782aac96025bdb55436c1c632fe54c2a958a6442829.jpg
/diveimages/741720b7ac04874ebe7f1c58bbf7e76dbc560166768033.jpg
/diveimages/933226fe4f968e717ac53828f70bf259471af3dae57de3.jpg
/diveimages/918439175a472bb53ad5e5dd71f4e11823f682d840d609.jpg
/diveimages/445009d5fc5c4dcf6de6fd9dae189f8b812d1337b29f43.jpg
Overview of Cheng Ho
The Cheng Ho is a customised Phinisi Schooner handcrafted by Bugis master carpenters using only the very best, well seasoned ulin, or ironwood, available. Constructed with three decks the Cheng Ho provides guests with plenty of space whether it is in the air-conditioned comfort of the large saloon or on the decks in the shade of her huge sails. Cheng Ho offers a great option for dive groups wishing to charter the full boat.
Accommodation aboard Cheng Ho
Cheng Ho has 14 guest cabins across her 3 decks. Six double bed cabins on both the lower and upper decks. Four twin bedded cabins on the lower deck and four single bed cabins on the main deck. Accommodating up to 24 guests each cabin has private en suite facilities with hot & cold shower and air conditioning.
The onboard restaurant and saloon are also air conditioned and include a 42" and a 32" LCD TVs and DVD players. Relax and enjoy the tropical views at the top-deck bar and lounge on the sun deck.
Drink & Dine
The restaurant aboard Cheng Ho is air conditioned and includes a glass fronted chiller stocked with soft drinks and fruit. Three meals per day, water, tea coffee and snacks are included on a
liveaboard
safari on board Cheng Ho.
If you have a favorite snack feel free to bring it with you as availability may be limited locally. For any special dietary requests, such as vegetarian meals, please inform us at time of booking and mention it to the crew on boarding Cheng Ho.
Beer, wine and spirits, along with carbonated mixers, are charged for onboard. Your dive guides will not allow you to dive after consuming alcohol or while still under its influence as alcohol impairs judgment and increases your risk of decompression sickness.
Technical Specification
Built: 1996
Length: 33 m
Breadth: 11 m
Engines:
347 HP
Yanmar
Marine Diesel (3 Auxiliary Engines)
Generators:
1 x 25
kw
, 1 x 40
kw
, 2 x 60
kw
Compressor: 2 Diving Compressors
Fresh Water Capacity:
Watermaker
6000 Liter per day
Construction Material:
Ulin
Wood
Max of guests: 24
Number of cabins: 14
Number of Crew:
Safety Equipment includes:
2 speed boat Yamaha
Enduro
; 2 safety boats; 4 Out board Yamaha 40 HP (2 Stroke); 2 Inflatable life raft ; 80 life jackets, 12 Reading Buoy; Smoke detector in each cabin; Fire extinguisher, Fire Hose, Fire Hydrant, CO2 & Powder
Diving Facilities
Diving Facilities includes: 2 Lenhardt & Wagner E450 Air Compressors; 1 Atlas Copco Nitrox Blending Unit; 1 Fiberglass; 2 Aluminium Dive Tenders; 1 x 9 Cylinder Air Bank System.
Liveaboards Departures
Sorry, there are no set liveaboard departures at this time. Please call us to check as we can sometimes open a new departure date on a request basis.
Speak to an Expert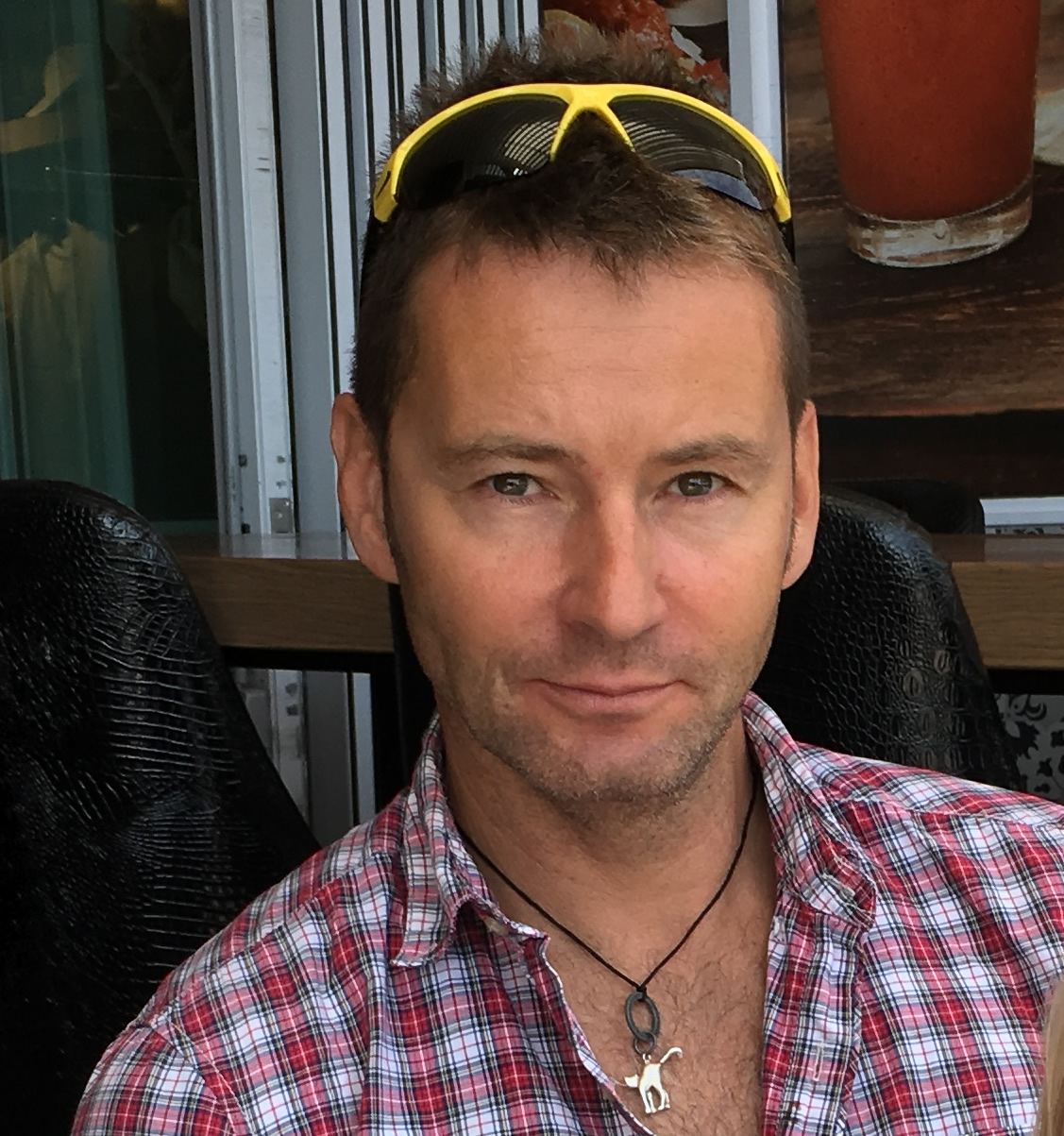 Got a question? Contact our travel experts for a detailed quote to match your holiday requirements. Phone, email, or live chat - or we can even call you back!
0044 (0) 1273 921 001
SEND AN ENQUIRY >