Humboldt Explorer Liveaboard Galapagos And Ecuador
HUMBOLDT EXPLORER IN GALAPAGOS AND ECUADOR
/diveimages/379308f65deff31047919b0abeec5b2f4ced5395150744.jpg
/diveimages/4713378adb6345287636c2d9ccfbac552a2837f1771c81.jpg
/diveimages/28629783564e6655ff8563e7203ef43981a4e16f24be76.jpg
/diveimages/68271179156fa8096e6900f87250543e9e4531e273906b.jpg
/diveimages/7668277c0257a986c36a4c4677eec08d31de3f822db183.jpg
/diveimages/722753fbe6c7fa575dfd7423a31ddbcce75fd6b1217bf8.jpg
/diveimages/618014028963d5975e98497c54ddf0397b855b4faf154a.jpg
/diveimages/87231316fce503cb458023f2e7a6cdee7370970c1d37f3.jpg
/diveimages/22244892678a66bc740af6d2e8999218a2b99f14787a88.jpg
/diveimages/7227531056b1170ebd3495e4f788914d95c258cd549c06.jpg
/diveimages/763546ff32ec7a3a3b68ea2fef63769bacedf97152903.jpg
/diveimages/54500f44af38199f9729382943f722d2d9ec0d6da9730.jpg
/diveimages/280567932b2a53b055585ddb22131a22e9319b6148e228.jpg
/diveimages/9968757bd01b44ae6a51b438c10897b18f7c37e99bbc8e.jpg
/diveimages/1638581d8a96e9be0dde70edec75b00d31ad08faf08823.jpg
Overview of Humboldt Explorer
Humboldt Explorer is a vessel which accommodates 16 passengers in 8 comfortable double cabins with full-size twin beds that can be converted to queen beds. Get on board and enjoy an incredible liveaboard experience which allows you to see a great variety of marine life (sea lions, turtles, hammerhead sharks, white tip sharks, dolphins, whale sharks, manta rays, Galapagos sharks, and huge schools of eagle and golden Rays).
Accommodation aboard Humboldt Explorer
The Humboldt Explorer provides eight air-conditioned standard cabins located on the main and lower decks. Each of them has a private en-suite bathroom, flat screen television and ocean view. All cabins have convertible beds offering either two twin beds or one queen.
All the cabins have:
Air-conditioning and fan cooling
Windows
En-suite bathroom with toilet and hot water shower
Hand basin, toiletries and towels
TV & DVD player
Reading lights
Cabinet, shelves and mirror
Bedding and luggage space
US-style 3-pin

110V

electricity
Life jackets
Fire extinguisher
The vessel features partially covered sun deck with a
jacuzzi
and ample seating, saloon area with dining, bar and entertainment.
Drink & Dine
All main meals are a mix of American and Ecuadorian dishes featuring fish, beef, pork or chicken, salads, rice or potatoes. Snacks including biscuits and fruits are provided. Coffee, tea and drinking water are all provided free of charge whereas beer, spirits and wine are available for purchase on board.
Please send advanced notice if you have dietary requirements.
Technical Specification
Built: 2009
Breadth: 6.5m
Engines:
Detroit Diesel
6V92
, 350 hp
Generators:
2 x Perkins
73KW
Water Capacity:
4,500
litres
Fresh Water Capacity:
5,700
litres
per day
Max of guests: 16
Number of cabins: 8
Number of crew: 9 (including a naturalist diving instructor and a diving instructor assistant)
Safety Equipment: Life rafts (2), Life rings/strobes, Life vests/strobes, Emergency position locator, Flares, Oxygen, First aid equipment
Diving Facilities
For diving facilities, there is a large deck that includes a bathroom, large camera table with charging station, individual storage areas, rinse bins for cameras and another for gear. Diving operations are conducted from two large tenders, easily boarded from the dive deck.
Includes:
Tanks, Weights, Belts,
DiveAlert
, a surface signaling device, Electronic beacon
Excludes:
Scuba equipment, Dive insurance,
Nitrox
, Torches
Liveaboards Departures
Sorry, there are no set liveaboard departures at this time. Please call us to check as we can sometimes open a new departure date on a request basis.
Speak to an Expert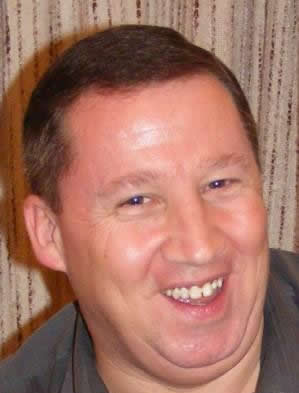 Got a question? Contact our travel experts for a detailed quote to match your holiday requirements. Phone, email, or live chat - or we can even call you back!
0044 (0) 1273 921 001
SEND AN ENQUIRY >