BOHIO DIVE RESORT IN
One week , FLT & Transfer

around

£ 1,890 p.p.

Prices are as a guide only, assuming UK flights (we offer worldwide departures), over low seasons. Please call for an immediate accurate quotation, or use our 'Quick Quote' tool for a better guide price based on your dates.
Why you'll love Diving with Bohio Dive Resort!
Features Grand Turks only on-site dive operation
Uninterrupted ocean views just steps from the beach
Great value for money beachfront accommodation
/images/hotels/200101024b2110eb97c6e77eef0808c2032988b3018ed4.JPG
/images/hotels/46669ba7fac65546b777761f7bd6ed7600c7a506f32e3.jpg
/images/hotels/124536b65b2c703719f25add344aafffbd1d5ea2aba77c.jpg
/images/hotels/340475bb95ecae0389cc7f975f77097a29e65316df07d.JPG
/images/hotels/8893269bd36abc702e865f61fcb49d46c077d2a04d73a1.jpg
/images/hotels/887661adb304c7cece9315faf7b51d58975d0655a06f71.jpg
/images/hotels/30306167a1a3e84f8080ff86e1d3e5265b13594359c644.jpg
/images/hotels/4306953be526aa0967d567d84e82cde46015850a09410f.jpg
/images/hotels/285316be77ff2074c4a6a7886033d8bbb4032b3d45d675.jpg
/images/hotels/308031e6c39fa14c1abf07b79733b7e46f3163b5741314.JPG
/images/hotels/37229828409c2ba63dd1d2e5fbbceb3c406d59bd5002ce.JPG
/images/hotels/851455c935a7c8a8f76fad9933affea4ccd722163b785d.JPG
/images/hotels/662227ea0ff1aa8acc8b148754c9bcc4de073ab8cb4ea5.jpg
/images/hotels/388208d2c58c5abc38c4da4e0df3e1b1e0c7247f27368a.jpg
/images/hotels/491991171211e6ec3b3a2faed9c461965f949c00c56ecd.JPG
/images/hotels/1334978f34b75a65c214b44cbf9fef56115a38247b166f.jpg
/images/hotels/86429848bf8711b0939afeaef08e2e6815a95d00b99969.JPG
/images/hotels/888712165d859b1fb2d4ada97557b12a4dd972cde76e2.jpg
/images/hotels/5521170e7fd8810e34cefe8de2bd741b7237bbbdf367bb.jpg
/images/hotels/6191542113ad7a7c2226a60348880d70df61f2f874e8a0.JPG
/images/hotels/317310ae94c810d71944d96c5c74b2c07726ef32af5517.jpg
/images/hotels/531288ac19d25f3bd743a5cb8912cd64b6911e16d0e0e.jpg
Bohio Dive Resort Overview
Bohio
provides great value beachfront accommodations with a unique blend of timeless charm and modern comforts. Each rooms and suites provide uninterrupted ocean views, just steps from the beach.
In addition to spectacular vistas from your
beachside
accommodations, Grand Turk resort also offers convenient extras - everything you could want for the perfect vacation on one idyllic site.
Bohio
features Grand Turk's only on-site dive operation, beachfront bars, a world-class restaurant, spa services, and as much sun and sea as you can cope with, yet still retains its intimate and personal service. The old island word "
Bohio
" means "home," and you'll find hospitality lives up to the name.
Accommodation At Bohio Dive Resort
Grand Turk accommodation at
Bohio
Dive Resort includes 12 standard rooms and 4 king rooms, each of which feature excellent west-facing ocean views and are just a few steps away from beautiful award-winning beach.
Amongst Turks and Caicos resorts,
Bohio
is unique in that they provide seclusion from the crowds, an intimate personal service, and the convenience of a full resort - all within walking distance of the island capital,
Cockburn
Town. Sleepy by day, but colorful and lively by night - look around and you're bound to find a local dive master singing in a local bar.
Turks and Caicos resort's beachfront rooms are simple and clean, offering double or king-size beds, air conditioning, free
Wi-Fi
, cable TV, and a mini fridge or kitchenette.
Standard Beachfront Rooms feature:
Two double beds
Air conditioning
Ceiling fan
Fridge
Cable TV
A private balcony looking right onto the beach
Beachfront King Rooms also include:
King-size bed
Kitchenette
Full size fridge
Microwave
Coffee maker
Toaster
A private view looking right onto the beach
Drink And Dine At Bohio Dive Resort
Guanahani

Restaurant and Bar
Located within Grand Turk hotel in Turks and Caicos, the famous
Guanahani
Restaurant & Bar is open daily for breakfast, lunch, and dinner. Chefs have created a delicious blend of local and international flavors for your enjoyment.
The restaurant is a hit with guests and the local people of Grand Turk. They offer mouth watering all-day snacks featuring local fish and conch, as well as traditional burgers, fresh wraps, and sandwiches. This is the perfect place to relax, enjoy, and recharge for your next dive.
Some of Grand Turk restaurant's delicacies include local grouper, snapper, or wahoo, sumptuous steaks, and crispy spring rolls.
Thursday night is international Foreign
à
Fare Night at
Bohio
Dive Resort, come and experience world cuisine from Australia to Zimbabwe. They visit a different country each week!
Ike & Donkey Beach Bar
At this relaxed Grand Turk bar, you can enjoy unspoilt beach and ocean views and one of their specialty cocktails while you await the green flash of another glorious sunset.
Bohio's
beach bar is the
favourite
island spot to enjoy live music and entertainment including Saturday night's BBQ & live band and new "Sax on Sundays", the perfect way to end the week - live saxophone and a sublime sundowner.
As well as your
favourite
classic cocktails, try some of delicious creations like the
Guanahani
, the Slow Comfortable Dive on the Wall, and the house special
Bohio
Rum Punch.
From January through early April hundreds of humpback whales pass 400 yards off shore through the mile-deep Grand Turk Passage. Sit on the sunny deck of Turks and Caicos bar and enjoy a front row seat at one of the most majestic migrations on earth.
Health And Wellness At Bohio Dive Resort
Oceanscapes
provides
Bohio's
guests with a full range of Turks and Caicos spa services. Treatments are available to enjoy in the comfort of your hotel room with the sound of the ocean lulling you into a deep relaxation.
At Grand Turk's Oceanscape, the goal is to help you achieve optimal health and wellness through therapeutic treatments, including relaxing massage, deep tissue massage, hot rocks, or aromatherapy. Ear candling, facials and waxing services are also offered. Place yourself in the skillful hands of Oceanscapes therapists and let the bliss begin.
Read More
MAKE AN ENQUIRY NOW
We'll get straight back to you
Speak to an Expert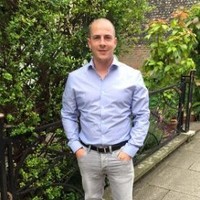 Got a question? Contact our travel experts for a detailed quote to match your holiday requirements. Phone, email, or live chat - or we can even call you back!
0044 (0) 1273 921 001
SEND AN ENQUIRY >