KISIWA ON THE BEACH PAJE IN
One week , FLT & Transfer

around

£ 1,250 p.p.

Prices are as a guide only, assuming UK flights (we offer worldwide departures), over low seasons. Please call for an immediate accurate quotation, or use our 'Quick Quote' tool for a better guide price based on your dates.
Why You'll Love Diving With Kisiwa On The Beach Paje!
Fantastic beach resort in a beautiful area of Zanzibar
Calm shallow waters with an idyllic sandy beach
Well-appointed private villas with stunning ocean views
/images/hotels/9968755d32718d931ec81d1ee74a0608f242382085e4d7.jpg
/images/hotels/7433794f8330d9568e20a98f61aef04e3175393ce91397.jpg
/images/hotels/3314291659c8516b7495b1cc7284bad2ba437d47db3d99.jpg
/images/hotels/38093389425fa778b6af19eb99bbd212149228794e9b2e.jpg
/images/hotels/3202826d6fbb489ab9205554b4accf8896f67ffe84ab03.jpg
/images/hotels/992995f94790550c5046cd5534785226a557e7166cbe32.jpg
/images/hotels/603757dc1c676c606d1b6a341e05d0fefcd21658c96d7e.jpg
/images/hotels/811876473a32982d405c4a53ffbdf70672ea4dd96317b3.jpg
/images/hotels/84103024eb7b3709c3f84b5d28f94d6cdf32432215d30b.jpg
/images/hotels/4885323939b59a160f4310046c975afa35b910e5bd1f33.jpg
/images/hotels/349985296e83fe23accc34305aa3e8100f72b5246ece0e.jpg
/images/hotels/158842de75ca74966b30727793fadc584901f96b0ad59d.jpg
/images/hotels/8872443cbca2785e6d209d8e71974896fefa8fb2dd644b.jpg
/images/hotels/387274bd6a7bf79cd12cfcb8f839f1ff57556394411ae0.jpg
/images/hotels/8904736ed3a37f2847e6903b9cf4ec56b92654dd207815.jpg
/images/hotels/570987fff77f7d9bdeb5dc85d758097c0a3d6f76125655.jpg
/images/hotels/938012734869b969fbf1e99862e09b1cdf044429e09a90.jpg
/images/hotels/2751892dac29c72c7d00b3d1d6f6c055ad39e64c75a4ef.jpg
Overview
Planet has found another high-quality beach resort in Paje – with an on-site kite centre at its disposal, this is another perfect choice for a quality Zanzibar holiday.
Located on the stunning white sandy beach on the south-east coast of Zanzibar Island, Kisiwa on the Beach is an all-villa resort that lies ideally secluded near the charming village of Paje, only a 45-minute drive from the Zanzibar Airport.
Kisiwa on the Beach offers its guests well-appointed private villas specially designed for optimum views of the sea. Nestled amidst tropical gardens and white powdery beaches, the hotel offers guests the opportunity to experience barefoot luxury at its very best. The property is tastefully decorated with handmade wooden furniture and soft fabrics that capture the tranquil colours of the ocean, seamlessly blending with the natural surroundings to create an elegant and relaxed atmosphere.
Accommodation
All of the villas open to their own private balcony with furniture and provide the services and amenities that one would expect in a top-class boutique hotel.

Once settled in, indulge in your favourite beverage from your in villa refreshments corner, laze in the comfort of your own bathtub or freshen up under the spacious shower. Delight in the splendours of the scenic coast and turquoise waters of the Indian ocean in the privacy of your own covered veranda or relax on your personal four poster wooden king sized bed elegantly draped with a mosquito net.
BAHARI GRAND BEACHFRONT VILLAS
For our most discerning guests, choose from our three Beach Front Villas, featuring spacious living areas opening out to the expansive Indian Ocean stretching out before you
BAHARI GRAND VILLAS
Choose from our 2 very spacious and tastefully furnished villas, situated only a stone throw away from the ocean and the swimming pool. Soak up the sun on your exclusive private patio.
RAHA LUXURY VILLAS
Our six luxurious villas are steps away from the pristine white sandy beach and have partial views of the sea.
STAREHE LUXURY VILLAS
Our eleven luxury villas are set a midst swaying palm trees and lush serene tropical gardens; some have partial sea views and interconnecting doors perfect for families
Facilities
Not only do you have access to the kite spot directly from the hotel, there is a fully operating Kitesurf centre providing instruction, kite rental and rescue services for those wishing to purely kite.
DINING
Delicious lunches and dinners can be enjoyed at Bembe, the al-fresco style restaurant overseeing the main pool and the ocean. The menu and meals are inspired by the island's fresh ingredients and spices, offering a wide assortment of dishes and local specialties to indulge guests. Savour the chef's freshly prepared catch of the day with open views and calmness of the ocean breeze. Enjoy an ice-cold cocktail by your side while you watch the canoes and dhows sail by at the Poa Bar adjacent to the restaurant, which caters for drinks all day long for the beach and the poolside, but will really come into its own from the early evening when it will become the focal point for guests ready to enjoy their evenings.

LIBRARY
Themed as an area where you can escape to the bygone Safari era through the old maps and books. Ideal for your after-dinner coffee, drink or for a game of 'Bao'. A selection of worldwide books, including many African titles are on display and available to guests. Board games are available for you to pass the time.
FITNESS CENTRE
A modern air-conditioned gym is available at Kisiwa for free use to guests. Elliptical machine, weights and treadmill are there for the guests wishing to continue with their indoor fitness activities. Shower and locker room facility available.
GIFT SHOP
Gifts, souvenirs, specialty items, toiletries and custom hotel merchandise is available.
SWIMMING POOL
On the beachfront is the freshwater swimming pool. Deck loungers and parasols are provided with towels. Attentive pool attendants are present to serve you with the cocktails of your choice or a freshly cut coconut water.
BLOSSOM SPA
Built and designed on Feng-Shui principles, guests are treated to a day of relaxation in a serene sanctuary. With 2 treatment rooms, luxuriously appointed outdoor showers and a bathtub laid out in total privacy amidst a lush courtyard, graced with frangipanis, bougainvillea, jasmine and tropical flowers. The tranquil surroundings will take over your spirit and rejuvenate your well being.
OTHER ACTIVITIES
Stone Town visit and guided tours
Amazing SCUBA diving or snorkelling
Dhow trips on the iconic fishing sailing boats
Dolphin Watching
Tanzania Safari trips
Reef Walks at Low Tide
Fishing trips
Spice Tours
Kitesurfing
With its year-round winds, calm shallow waters and idyllic sandy beach, Paje is well-known as one of the top kitesurfing spots in the world. This is why they opened their own high-end Kitesurf club: focused on providing quality service, high-end equipment and an unrivalled experience.
Among the services offered, you will find:
Kitesurfing lessons
Equipment rental (kitesurf and windsurf)
Snorkeling equipment
No wind activities such as stand up paddles and kayaks
Shop
Chill-out zone
The kite centre's placement is the finest on the coast for beginners and the flat waters will impress advanced riders. Situated on the border of the resort, it is accessible yet unobtrusive for guests.
IMPORTANT:
Kitesurfing is a seasonal activity. The kite school is open yearly from June 15th to September 15th and from December 15th to March 15th. It is still possible to rent and kitesurf in the low seasons, lessons are available subject to instructor availability and weather conditions.
Read More
MAKE AN ENQUIRY NOW
We'll get straight back to you
Speak to an Expert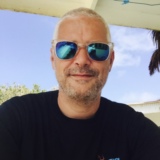 Got a question? Contact our travel experts for a detailed quote to match your holiday requirements. Phone, email, or live chat - or we can even call you back!
0044 (0) 1273 921 001
SEND AN ENQUIRY >