MUSCAT HILLS RESORT IN
One week Breakfast, FLT & Transfer

around

£ 1,780 p.p.

Prices are as a guide only, assuming UK flights (we offer worldwide departures), over low seasons. Please call for an immediate accurate quotation, or use our 'Quick Quote' tool for a better guide price based on your dates.
Why You'll Love Diving With Muscat Hills Resort!
Small boutique property in a stunning location
Amazing dive centre right on site
Fantastic Ibiza style beach vibe - the only of its kind in Oman
/ssp_director/albums/album-2531/lg/Beach-Club-Muscat-Hills.jpg
/ssp_director/albums/album-2531/lg/Beach-Club-Muscat-Resort-Oman.jpg
/ssp_director/albums/album-2531/lg/Beach-Club-Oman-Muscat-Hills.jpg
/ssp_director/albums/album-2531/lg/Beach-Club-Oman-Muscat.jpg
/ssp_director/albums/album-2531/lg/Beach-Club-Oman.jpg
/ssp_director/albums/album-2531/lg/Beach-Club-Resort-Oman.jpg
/ssp_director/albums/album-2531/lg/Muscat-Hills-Oman.jpg
/ssp_director/albums/album-2531/lg/Muscat-Hills-Resort-Oman.jpg
/ssp_director/albums/album-2531/lg/Muscat-Hills-Resort.jpg
/ssp_director/albums/album-2531/lg/Muscat-Hills.jpg
/ssp_director/albums/album-2531/lg/Muscat-Resort-Oman.jpg
/ssp_director/albums/album-2531/lg/Muscat-Resort.jpg
Muscat Hils Overview
This idyllic tropical resort is nestled within the Al Hajar Mountains, a natural haven located within the beautiful private Al Jissah bay in Qantab, overlooking the Arabian Sea. The dramatic mountain range envelopes the sandy coves scattered across the stunning turquoise-hued waters which is home to a plethora of marine life.

Situated on one of the most beautiful upscale casual beaches, it is just a short distance from popular tourist attractions, including Mutrah Souq. From fine dining to beachfront views, Muscat Hills Resort offers guests everything they need for a holiday.
Bringing Ibiza to Oman was the idea which Muscat Hills Resort was built upon in late 2016. With a multi-national team of experts from across the globe, the venue has transformed into a welcomed escape from regular city life.

Prior to 2016, the venue was Oman's first and only dive centre and after extensive renovations, it transformed into a beach club well-known for the best monthly parties and bringing renowned DJs from across the globe.

The vibrantly designed tropical resort is the only Mediterranean resort with a beach club in Oman.

Accommodation
Muscat Hills Resort provides exclusivity and seclusion during your relaxing getaway. Surrounded by mountains that span the horizon, the beautiful private sandy beach is the perfect spot to enjoy peace and tranquillity. The 35 Bedouin-style beach huts are eco-friendly and just a few steps away from the ocean, some of which have panoramic sea views. The tech-free haven means you won't be distracted, but wifi is available for anyone wishing to pause their digital detox.

Natural materials and traditional Omani furnishings intensity the authentic feel of the minimalistic huts and take you back in time. The exclusive beach for in-house guests is the perfect beach retreat for friends and family. The air-conditioned huts include private terraces, an outdoor bathroom with open-air showers, electricity and a minibar.

Dining
The authentic Mediterranean restaurant offers a distinctly unique culinary experience for guests to enjoy on the terrace next to the beach. Settle in at the elegant restaurant and savour specially flavoured Mediterranean and Arabic inspired cuisine from the creative gourmet menu. The restaurant sources its ingredients from local markets and offers a varied international menu of crowd-pleasers along with more experimental dishes. Try the traditional Spanish paella, using fresh Omani seafood, it will tantalize your taste buds.

Emerge from the sea, take a few sandy steps and relax with a cocktail in hand on the water's edge at the Beach Bar. Nothing compares to the knockout views of the white sandy beaches, surrounded by the idyllic bay and turquoise waters. Watch the colourful spectacle of the evening sky and sunset unfold whilst listening to Balearic beats. Light snacks are available for lunch and dinner.

Music is one of the main pillars of Muscat Hills Resort – Every weekend the resident DJs play live for those who come to enjoy a day lounging by the sea under the blazing sun, sipping signature cocktails and having a fun time with friends and loved ones.

Facilities And Activities
A destination for luxury and exclusivity, guests can relax on the soft impeccably white sandy shore in the private bay. Guests can appreciate the unique geological features of Oman whilst enjoying the blue and emerald colours of the ocean as the sea levels rise and fall. Shaded beachfront cabanas are available for those who prefer to relax in the shade. Cabanas can accommodate up to 8 people only, with a minimum spend on food and beverage.

If you're looking to relax poolside take a dip in the freshwater pool just meters from the seafront. The 9.8 foot-deep lukewarm pool is partially shaded, can be accessed year-round and is outfitted with cozy poolside beds. During dive lessons, the swimming pool is closed exclusively for divers.

Clear, calm and bursting with colourful reefs and rich marine life, Oman's dive sites are among the richest in the world. Fantastic diving can be enjoyed year-round in the tropical water temperatures. Complete with a five-star PADI dive centre, the resort offers various levels of PADI course. The premier scuba and snorkelling operation was the first dive centre in Oman and offers a complete range of courses for first-timers to advanced, all taught by a team of multi-national staff. A few steps from your beach hut, a boat is docked waiting to take you on a dive to discover Oman's scenic and ecologically rich underwater world. Or stay closer to the waters' edge and enjoy snorkelling sites right offshore.

For many, a day of water sports usually involves lounging on the front of a boat. But for the more adventurous kayaking and stand-up paddleboarding is available. The close proximity to the water and the warm tropical waters make Oman a paradise for watersports lovers. If lounging on the front of a yacht is indeed what you're after, you can enjoy a magnificent sunset cruising along the coastline of the Arabian Sea as the sun collapses into the ocean. Enjoy the natural wonders and scenic beauty on show including beautiful sandy beaches, rugged Arabian mountains, medieval forts, and fishing villages. Guests wishing to take a scenic coastal trip to Muscat Hills Resort can disembark at the resort's private 220-meter-long jetty, which is positioned in the centre of the beautiful private bay with a 360-degree view of the Al Hajar mountains.

The Boutique offers a unique shopping experience, customised for the perfect holiday in Oman. Featuring the latest fashion must-haves and collaborating with top designers from around the world, The Boutique satisfies every demand of any fashion enthusiast who stays in the hotel or is visiting the fabulous beach.

Muscat Hills Resort takes a holistic approach to well-being and comfort, marrying honest food with community spirit, mindful lifestyle practices, and healing therapies to help restore you to your best, with regular yoga sessions. After yoga, stay around for a delicious, healthy breakfast from the kitchen with a range of nourishing options that will help you to thrive, inside and out – all day long.

Speak to an Expert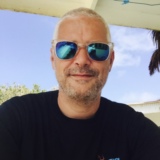 Got a question? Contact our travel experts for a detailed quote to match your holiday requirements. Phone, email, or live chat - or we can even call you back!
0044 (0) 1273 921 001
SEND AN ENQUIRY >