VAKKARU MALDIVES IN
One week , FLT & Transfer

around

£ 2,650 p.p.

was £ 3,200

Prices are as a guide only, assuming UK flights (we offer worldwide departures), over low seasons. Please call for an immediate accurate quotation, or use our 'Quick Quote' tool for a better guide price based on your dates.
Why You'll Love Diving With Vakkaru Maldives!
A stunning location with an excellent house reef for diving and snorkelling
A great dive and watersports centre located on the island
Amazing dining options with an on the island farm for the freshest ingredients
/ssp_director/albums/album-2368/lg/Vakkaru-Maldives-bar.jpg
/ssp_director/albums/album-2368/lg/Vakkaru-Maldives-beach-suite.jpg
/ssp_director/albums/album-2368/lg/Vakkaru-Maldives-lagoon-bar.jpg
/ssp_director/albums/album-2368/lg/Vakkaru-Maldives-over-water-suite.jpg
/ssp_director/albums/album-2368/lg/Vakkaru-Maldives-overwater-pool-suite.jpg
/ssp_director/albums/album-2368/lg/Vakkaru-Maldives-overwater-villa.jpg
/ssp_director/albums/album-2368/lg/Vakkaru-Maldives-pool.jpg
/ssp_director/albums/album-2368/lg/Vakkaru-Maldives-restaurant.jpg
/ssp_director/albums/album-2368/lg/Vakkaru-Maldives-spa-treatment.jpg
/ssp_director/albums/album-2368/lg/Vakkaru-Maldives-spa.jpg
/ssp_director/albums/album-2368/lg/Vakkaru-Maldives-sports.jpg
/ssp_director/albums/album-2368/lg/Vakkaru-Maldives-overwater-suite.jpg
Vakkaru Maldives Overview
Within the UNESCO BIOSPHERE RESERVE of Baa Atoll in the Republic of the Maldives lies a reef island composed entirely of sediment produced on the surrounding coral "faru". The reef is created by parrotfish grinding up coral during feeding and, after digesting the edible content, excreting the rest as sand, creating the powder soft, brilliant white sands that encircle the island. The exceptional beauty and awe-inspiring location of this untouched jewel give birth to a fashioned idyllic Maldives island retreat in a sustainable environment of pared-back luxury under the endless emeralds and azures of The Maldives.

Let the timeless allure of the Maldives welcome you in as you discover the warmth and affection of its people in this idyllic island retreat designed to draw on the rich traditions of the locale for travellers seeking an intimate getaway in arguably one of the most desirable island destinations on the planet.

Accommodation
Drawing on the rich traditions of the locale, design elements are focused on Maldivian style fused with the finest natural elements, preserving the integrity of local architecture with a contemporary style. The result is the creation of amazing spaces for guests to connect with each other and the environment around them. Whether you are traveling as a couple on a romantic break, or in a larger group with family and friends, Vakkaru Maldives offers a superlative choice of accommodation types, fashionable design elements, impressive room sizes, exquisite high thread count pure cotton bed linens, irresistible bathroom amenities, intelligent guest room connectivity and an array of recreational activities await travelers.

During your rejuvenate stay at Vakkaru Luxury Resort, you can enjoy the following features that accompany each of the villas & suites: Complimentary Wi-Fi; Music, entertainment and sound system with personal device pairing capabilities; Espresso machine, tea making facilities; In-room safe; Sunbeds and yoga mats; Hairdryer and sustainable luxury bathroom amenities; Bottled drinking water; Gourmet mini-bar; Beach bag and flip flops; Bicycles; Butler service; Laundry service.

Beach Bungalow
Nestled between swaying coconut trees and lush foliage, Beach Bungalows are perfect for couples who want to step straight off the deck and feel the soft white sand between their toes, before plunging into the turquoise waters of the lagoon. All of the 12 Beach Bungalows are 114m2 and additionally feature: Indoor and outdoor showers; Private beachfront terrace and King beds.

Overwater Villa
The ultimate romantic hideaway set over the turquoise lagoon, the Overwater Villas are elegantly designed for two adults looking to appreciate the wonder of their aquatic surroundings. All of the 31 Over Water Villas are 140m2 and additionally feature: Private over water sundeck; King beds and Direct lagoon access.

Dining
A collection of delectable dishes from across the world are served in four restaurants and two bars, offering the perfect environment for everyone to relax, unwind and indulge in chic island style. Enjoy handpicked fresh organic ingredients from the farm and sample flavours from Europe to Asia as you soak up the tranquil atmosphere with a table under the stars or dine amidst elegant, locally-inspired interiors.

Amaany
Tranquil, bright and airy space to start the day; to experience flavour, comforting and nourishing, confident and refined offering an interactive presentation of international cuisines and inspired dishes accented with local tastes and tropical tones. A stage of luxurious live cooking featuring the freshest produce presented proudly and innovatively, whether a wake-up breakfast or an inspired evening affair, a showcase focused on memorable and global trend, health and wellness, superfoods and dietary preferences, enhanced with a la carte menu choices.

Vakku
Voguish beach luxury grill hosting the best, simply grilled fare – island style. Decked out, open-air, lapping waves, a holistic gastronomic experience with open kitchen, alluring guests to savor their food from preparation to table service. Red-hot elegant signature venue to sip and savor timeless elegance and enjoy the finest selections and classics.
Onu
Asian Chic. Fresh, enthusiastic and committed to promoting South East Asian tastes. Drawn from modern Vietnamese inspiration yet honoring the regions current and past influences. An elegant bamboo fashioned culinary theatre within a tropical plantation offering a dining experience inside and out, seasoned with tropical ambiance, idolising the finest from the resort's organic farm. A designed space with showcase kitchen, counter dining, garden pavilions and lounge areas.

Isoletta
Vibrant, inspired by the seaside, Italian fashioned with flair. A poolside piazza, relaxed and alive with style, serving contemporary classic lunch and dinner, complete with communal dining table, lounging space and 2 seaters a la Milano. Cool and hip, enjoy a fashioned experience and authentic charm, uncluttered sophistication and whimsical design.
The Organic Farm
Enjoy handpicked fresh organic ingredients from the farm. Cooking classes commence here with a tour of the garden with your MasterChef.

Cabana
Al fresco poolside lounge designed for classic comfort, creative inspiration and a relaxed ambiance. A comfortable enduring space to relax and unwind, enjoy a laid back afternoon or pre-dinner drink, the place to be after a day of island activities.

Lagoon Bar
Ocean Oasis, serene or invigorating, relax, stay, sip and cherish a bucket list sunset venue to revive from noon until late. A stylish mature venue with lounging space, a sushi bar, tapas and Indian Ocean breezes. A romantic destination assured to allure timeless memories. Celebrate the ocean surrounded by premium collections and crisp wines, 360 view and numerous shades of turquoise.

Vakkaru Reserve
Limited edition wine, cheese and charcuterie experiences, a selection for aficionados and for the curious. Crafted for sensory celebration. An impressive degustation setting, layered for choice and presenting taste, aroma, nose and truth. Bespoke tasting menus designed to delight, hosting a communal dining table for twelve, elegantly crafted and perfectly paired. Sommelier hosted indulgence, skillfully balancing a premium around the world wine journey.



Activities And Facilities
Spa
Find inner serenity with expert therapists at the luxurious overwater spa resort, featuring four couple's treatment rooms with ocean views, eight single treatment rooms, a nail salon, spa boutique, and outdoor relaxation area.

Dive Centre
For an invigorating day spent out at sea, enjoy scuba diving with accredited PADI dive instructors from beginner to advanced level. Amazing world-class dive sites await your exploration with guided dive trips for certified divers, a dive equipment rental program (under direct supervision), introductory dives through the Discover Scuba Diving Program for non-certified divers, a young divers introductory program starting from 8 years old and a scuba review program.
Watersports

Choose from a host of water sports, including snorkeling on the house reef and the unique "blue hole" within the lagoon, sunset fishing, dolphin cruise, whale shark spotting, manta ray snorkeling, sea bobbing, jet skiing, catamarans, kayaks windsurfing, kite surfing, paddle boats and expeditions with a marine biologist.

Coconut Club
Unforgettable family experiences and a haven of fun is in store with scheduled activities as well as pool tables, table tennis tables, foosball tables, board games, tea and coffee making facilities, a quiet lounge and reading area.

Parrotfish Club
Extensive kids' club facilities offer tailored activities with certified team members for children aged between 3 and 12 years. Indoor arts, craft, play and activity areas have been designed to capture the imagination of the little ones and the outdoor exploration space features a children's pool. Children's dining options and cooking classes are some of the activities available.
Sports Fields
Make the most of year-round sunny skies and balmy evenings with two all-weather floodlit tennis courts and a badminton court.

Speak to an Expert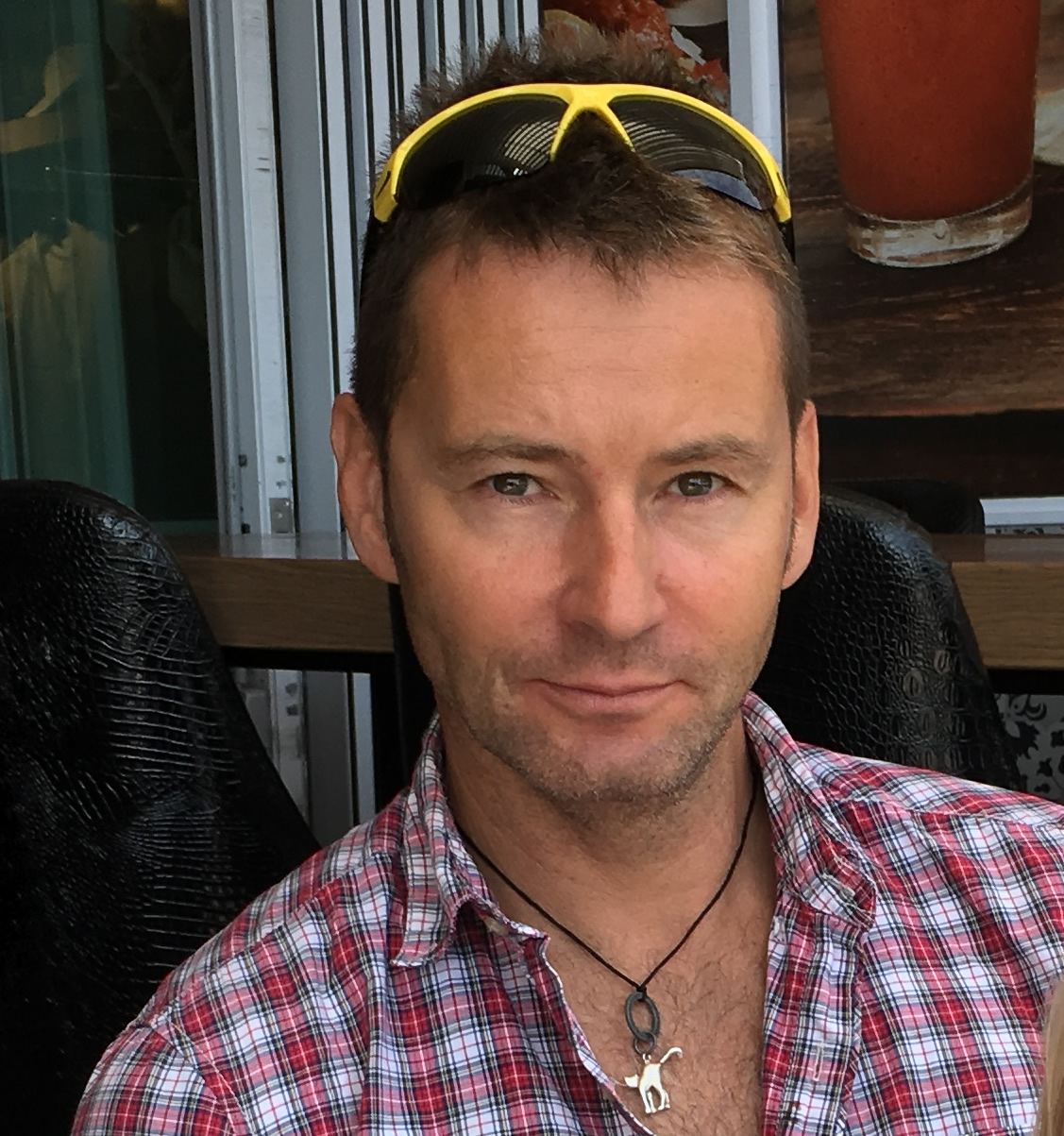 Got a question? Contact our travel experts for a detailed quote to match your holiday requirements. Phone, email, or live chat - or we can even call you back!
0044 (0) 1273 921 001
SEND AN ENQUIRY >