ONEANDONLY REETHI RAH IN
One week , FLT & Transfer

around

£ 7,200 p.p.

Prices are as a guide only, assuming UK flights (we offer worldwide departures), over low seasons. Please call for an immediate accurate quotation, or use our 'Quick Quote' tool for a better guide price based on your dates.
Why You'll Love Diving With Oneandonly Reethi Rah!
An unrivalled level of style, choice and personalised exploration
All villas enjoy beautiful ocean views and direct access to the lagoon
An award-winning tranquil retreat for spa lovers
/images/hotels/154097f15b3d3eb19ad487d4b2bd80f9d711b59ffcab77.jpg
/images/hotels/627518224859b7d12b13f940ae968561802c574ef32acb.jpg
/images/hotels/345537434e61b3549ab8e6ba807f77090d220b14084fcc.jpg
/images/hotels/985832dd218f37991043ee3383e133cf5b332967334f87.jpg
/images/hotels/5808849a35280e9d83a161d3839f7e46610cf4884f4c7.jpg
/images/hotels/715667219b239aab2683a9c070fcd92523b1d51b4a1ac3.jpg
/images/hotels/6967544c61bd445a89fd1c423577441ba5ae4f2c8942d5.jpg
Overview Of One & One Reethi Rah Resort
One&Only Reethi Rah Resort is located in Kaafu (North Male) Atoll, Maldives, around forty minutes by Speedboat from the international airport Male. Surrounded by the crystal blue wonders of the Indian Ocean, this superb all-villa resort offers an unrivalled level of style, choice and personalised exploration. Sleek and spectacular, with unprecedented privacy, One&Only Reethi Rah inspires extraordinary journeys for the soul.

Adorned with endless white sand coves and turquoise bays, all villas enjoy beautiful ocean views and direct access to the lagoon. One&Only Reethi Rah offers the ultimate holiday experience to those seeking the pinnacle of tropical luxury. Nowhere else in the Maldives is there a resort with this much space and exclusivity.
Accommodation At One & Only Reethi Rah
One&Only Reethi Rah is home to 130 private villas discreetly placed along the shore – with 98 Beach Villas secluded by lush tropical greenery, and 32 Water Villas set above the clear, protected waters of the lagoon. Amongst the largest resort villas in the world, each is detached, expansive and equally luxurious.
Beach Villas: Occupying their own stretch of sandy shore, these villas afford direct views of the ocean and access to a private beach. Decor is sleek with clean lines, a perfect foil for the tropical wood and thatch exteriors. Large verandas with picturesque outdoor seating areas and sun bed, external showers for after sun refreshment, and comfortable, spacious interiors provide for an indulgent getaway.
Water Villas: Situated above the crystalline waters of the lagoon, Water Villas are connected by walkways from secluded points on the island. A truly sublime retreat, these villas feature outdoor covered terraces on stilts and split-level verandas with steps into the ocean. Netting suspended like hammocks from its edges are perfect for breezy sunbathing. Please be advised that due to Maldivian law, and for the safety of all our guests, children under the age of 12 are not permitted in the Water Villas.
Drink & Dine
Restaurants:
Reethi

Restaurant:
An eclectic menu fuses
flavours
from Asia Pacific and the Mediterranean into a light, contemporary cuisine. Floor-to-ceiling glass screens reveal the 'open-concept' show kitchen, and a walk-in wine room with an extensive collection doubles as a private dining room for special events.
Rah Bar: An all day menu of healthy salads, wraps and snacks also offers low-fat smoothies made with exotic fresh fruits and vegetables, a variety of waters and a fresh juice station. With the fall of evening, Rah Bar is transformed into a vibrant cocktail bar with live music, cool martinis, tropical cocktails, sparkling champagne and a fine collection of vintage rums from the Indian Ocean and Caribbean islands.
Tapasake

:
Features contemporary Japanese cuisine with a modern twist served in tapas-style small portions and a selection of innovative sake cocktails to go with it. Naturally the restaurant also serves traditional Sake and features a wine list that revolves around an exciting collection of Riesling and Pinot Noir wines, complementing the food particularly well.
Fanditha

:
This exotic,
beachside
spot serves an a la carte Arabian cuisine – accompanied by the finest selection of chilled
rosés
and champagnes. At the lounge area, guests may laze on divan-style bolsters and Arabic carpets, on bamboo loungers or in woven hammocks.
Chef's Garden: Located in the Chef's Garden as its name suggests, this new and intimate venue provides diners with a unique culinary experience. Amidst tranquil surroundings guests can enjoy a superb choice of dishes prepared using only the freshest organic produce.
The Beach at

ClubOne

:
One&Only
Reethi
Rah has an all-new venue that is open for lunch. Guests can enjoy the freshest selection of salads, seafood, grills and an unbelievable view across the turquoise lagoon just steps away from their sun bed.
The Beach Club adds to the already impressive choice of dining at One&Only
Reethi
Rah.
Private Dinning:
An extensive choice of Private Dining options at One&Only
Reethi
Rah, may it be in the privacy of your own villa, on one of our stunning beaches or on a traditional
Dhoni
, our Team of chefs is on call to create exquisite dining arrangements.
Epicure:
More than 500 labels from some of the finest wine producers throughout the world are on offer at One&Only
Reethi
Rah. Stored in two temperature-controlled walk-in wine cellars are more than 4,000 bottles from the famed regions of California, the
Châteaux's
of Bordeaux, from Super
Tuscans
from Italy the lush wineries of Australasia and the wine lands of South Africa.
Spa & Wellness
One&Only Spa by ESPA is an award-winning tranquil retreat… a place where tension dissolves with the gentle ebb and flow of the Indian Ocean. Here, well-being consultations are on offer for guests seeking holistic, individualised programmes combining fitness, nutrition, beauty and rejuvenating treatments.

Located in a secluded area of the resort with expansive relaxation lawns and manicured gardens, One&Only Spa commands an impressive space of 1311m²/14,100ft² with spectacular views of the ocean.

Natural and healing therapies are provided in eight luxurious treatment villas, each nestled beneath its own thatched roof and uniquely designed to form a luxurious natural environment with exquisite finishes of Batu Chandi stone surrounding the terrace platform. Two over-water double treatment suites are an enticing retreat for two. Customized treatments are based on Ayurvedic traditions infused with western luxuries.

It is an all-encompassing experience with swirling vitality pools, crystal steam rooms, saunas and stimulating ice fountains. Lifestyle showers create a refreshing burst of tropical rain, and exotic spa cuisine and beachside relaxation pavilions complete the journey.
For The Family
One&Only's signature KidsOnly and One Tribe programmes, are carefully tailored to younger guests – providing children with an exciting roster of activities and experiences that allow for their own personal discovery and enjoyment.
KIDSONLY
KidsOnly is offered complimentary for children aged between 4 and 9. Kids below 4 years of age are welcome to use the club facilities and join the activities, provided they are accompanied by an adult or a babysitter (babysitting services available at a cost). Under the expert care of a team of dedicated and fully-certified counsellors, children enjoy their own section of the resort with separate dining facilities, arts and crafts, a sporting facility and a swimming pool.
ONETRIBE
The teens club OneTribe, welcomes children between the ages of 9 and 11. Tweens are invited to come prepared for adventure, discovery and exploration of the island.
Facilities & Services
-Snorkeling
-Power Sorts
-Splash Surf Shop
-Pools and Beaches
-Tennis
-Golf Simulator
-Climbing Wall
Diving From One & Only Reethi Rah
The dive
centre
is located in the North Male Atoll. Within a short distance is one of the Maldives' best shark sites and wreck diving is possible, too.
Explore stunning reef formations and enjoy the beautiful marine diversity.
Half day and full day boat diving are offered. A range of
PADI
Diving Courses is available and the dive
centre
rents offers full equipment rental.
MAKE AN ENQUIRY NOW
We'll get straight back to you
Speak to an Expert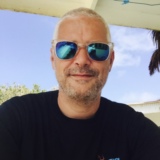 Got a question? Contact our travel experts for a detailed quote to match your holiday requirements. Phone, email, or live chat - or we can even call you back!
0044 (0) 1273 921 001
SEND AN ENQUIRY >