FINOLHU IN
One week All Inclusive, FLT & Transfer

around

£ 2,960 p.p.

was £ 3,640

Prices are as a guide only, assuming UK flights (we offer worldwide departures), over low seasons. Please call for an immediate accurate quotation, or use our 'Quick Quote' tool for a better guide price based on your dates.
Finolhu, Maldives, Maldives
35% OFF Summer Offer
Valid for stays between 14 may 2021 to 15 sep 2021
Offer expires in 120 days
Why You'll Love Diving With Finolhu!
Based at Hanifaru Bay, one of the world's best locations for diving with manta rays
Home to a number of fun dining options including a beach club where great entertainment events are held
A vast array of water activities for the entire family to enjoy plus a great kids club for the little ones
/ssp_director/albums/album-1956/lg/maldives-finolhu-dive-accommodation.jpg
/ssp_director/albums/album-1956/lg/maldives-finolhu-hotel-accommodation.jpg
/ssp_director/albums/album-1956/lg/maldives-finolhu-hotel-area.jpg
/ssp_director/albums/album-1956/lg/maldives-finolhu-hotel-beach.jpg
/ssp_director/albums/album-1956/lg/maldives-finolhu-hotel-dive.jpg
/ssp_director/albums/album-1956/lg/maldives-finolhu-hotel-lagoon.jpg
/ssp_director/albums/album-1956/lg/maldives-finolhu-hotel-resort.jpg
/ssp_director/albums/album-1956/lg/maldives-finolhu-hotel-restaurant.jpg
/ssp_director/albums/album-1956/lg/maldives-finolhu-resort-accommodation.jpg
/ssp_director/albums/album-1956/lg/maldives-finolhu-restaurant-dive.jpg
/ssp_director/albums/album-1956/lg/maldives-finolhu-restaurant-hotel.jpg
/ssp_director/albums/album-1956/lg/maldives-finolhu-restaurant-resort.jpg
/ssp_director/albums/album-1956/lg/maldives-finolhu-restaurant.jpg
Finolhu Overview
Finolhu is where timeless elegance meets unchanging beauty. A true one-of-a-kind resort where the glamorous charm and style of a former era can be enjoyed today. Bringing a timeless sense of style to the pristine lagoons and rich waters of the Maldives' Baa Atoll, Finolhu is a refined, retro-inspired island paradise for the fun-loving beach-erati.
Located in the UNESCO world biosphere of Baa Atoll (just 30 minutes by speedboat from sister resort Amilla Fushi), Finolhu is the ultimate island experience for chic couples, fun-loving families and gatherings of friends. Reach your unforgettable island destination by seaplane in just 30 minutes from Malé International Airport or take a 15-minute flight to Dharavandhoo Domestic Airport in Baa Atoll followed by a short 20-minute speedboat ride to Finolhu. Finolhu is two hours ahead of Male time - this means even if you have a lie-in, you won't miss any sunshine!
Hanifaru Bay is a marine protected, uninhabited area that is located in the core area of the Biosphere Reserve in Baa Atoll, which has long been famous for being one of the best spots for underwater photographers and diving enthusiasts and has become one of the world's largest manta ray feeding destinations from May until November. Especially during the west monsoon season from May until November, large concentration of plankton gets trapped in the funnel-like lagoon, as it washes over the corals and just sits on the surface. When that happens, it attracts large groups of manta rays and over the years, Hanifaru Bay has become one of the world's largest manta ray feeding destinations.
Accommodation At Finolhu
Finolhu offers accommodation in the form of lagoon villas, ocean pool villas, beach villas, beach pool villas, two bedroom ocean lagoon pool villas or two bedroom beach pool villas. All rooms feature 40-inch flat screen TV's private wine & mini bar, a large outdoor sundeck with loungers and outdoor showers, and a separate bathroom with bathtub & indoor shower.
Lagoon Villa
The 145sqm Bohemian inspired overwater lagoon view villas come with direct access to the ocean and feature unique furniture designs like crystal chandeliers, retro cane seating and marshall speakers.
Ocean Pool Villa
The 180sqm overwater villas, inspired by the vibrant colours of the French Riviera, offer direct access to the ocean and feature a freshwater pool as well as uniquely designed furniture pieces with large luxury rocking chairs and an outdoor daybed on a private sundeck.
Beach Villa
The 205sqm Beach Villas are tucked away in lavish tropical gardens featuring private beach access to the turquoise Finolhu lagoon and a spacious outdoor dining terrace with sun loungers and garden.
Beach Pool Villa
The 205sqm Moorish inspired Beach Villas are tucked away in lavish tropical gardens and feature private beach access to the turquoise Finolhu lagoon as well as a spacious outdoor dining terrace and a large freshwater pool with sun loungers and garden.
Two Bedroom Ocean Lagoon Pool Villa
Perfect for families and friends travelling together, the clean white-wash 460sqm overwater Two Bedroom Ocean Pool Villa's come with their very own private freshwater pool, a large outdoor terrace with sun loungers and separate indoor dining lounge and two master bedrooms.
Two Bedroom Beach Pool Villa
Ideal for beach lovers, families or friends travelling together, the 530sqm Two Bedroom Beach Pool Villa's overlook the gorgeous sunset side of Finolhu and come with their very own private garden and 10m swimming pool, two master bedrooms, and private dining lounge.
Dining At Finolhu
A tailored selection restaurants are available at Finolhu or you can dine in room with a variety of food and drinks designed for horizontal consumption and delivery to your door!
1 OAK Beach Club
Day or night, the 1 OAK Beach Club is the place to be and the heart of the Finolhu gastronomic experience. Pick a spot poolside or on the beach and start the day with a leisurely long breakfast, grazing from the live cooking stations at the Baa Baa Beach Diner; hang out for chilled tunes and exotic cocktails from the world-class mixologists behind the decks and the bar; or come out to play as nightfall draws the crowds to the magnetic two-storey bar.
The 1 OAK Beach Club at Finolhu brings nightly entertainment and events to the island's magnetic two-story beach club bar, crowned by a 360-degree panoramic lounge. Guests will experience jaw-dropping performances from resident Area 51 acrobats, mermaids and stilt walkers. Culinary showcases will be matched with world-class wines from the island's wine vault or exotic cocktails from award-winning mixologists. Cinema Retro screens classic movies and live international sports action; gamers can hit the bar's old school arcade classic Pinball or PacMan action; or soak up the 180-degree views from the panoramic upstairs bar and viewing lounge. 1OAK also features weekly retro pool parties; monthly Full Moon tribal sandbank events; and - six times per year - vibe-defining, exclusive extravaganzas featuring appearances from the world's top performers and hottest DJs.
Kanusan
Located on tip of the island with sweeping views of the Indian Ocean, Finolhu's premium dining venue spans two dining areas: a relaxed indoor dining space, and an open lower deck which encapsulates the archetypal Maldivian experience of being surrounded by the sights and sounds of the sea. Centred around a stunning duck oven, Kanusan's open kitchen puts its cuisine centre stage, embracing the theatricality of its Asian spirit. Classic favourites such as Mandarin roasted duck and Larb Gai are given a refreshing Kanusan twist, while newly created unique signature dishes include steamed snapper and lobster, black truffle roast duck and sliced blue abalone in Kanusan sauce. Seating up to 60 guests, Kanusan also features a vibrant overwater bar area.
Fish & Crab Shack
Like a mirage made real, the Fish & Crab Shack is an oasis of rustic chic deliciousness halfway along Finolhu's stunning one-kilometre sandbar. Swim, stroll out across the sands, or take a Dhoni ride across the lagoon to while away a perfect afternoon: a long lunch under the coconut trees, swimming in the crystal blue lagoon and playing on the pristine white sand.
Cool off with crisp glasses of rosé or crafted cocktails from the beach bar, savour lip-smacking buckets of prawns, and share stunning platters of fresh crab, vegetables and local seafood – a quintessentially Maldivian "must do" experience for couples, friends or families that is simplicity perfected.
Baahaa Grill
Bringing magical Maghreb flavours to the Maldives, the boutique-style Baahaa Grill restaurant will celebrate the legendary spice blends of pre-Moorish North Africa, where a town's finest spice sellers were as famous as its rulers. Starting with mezze, this is a spice odyssey of mixes, rubs and marinades from Ras el Hanout to Baharat and Adwiya, where select cuts are spiced and grilled to perfection.
Milk Bar
Finolhu's old-school tuck shop, tantalisingly located on the corner where The Cove, Thunderball on Palm Beach and the tennis courts meet. Milk Bar's treats range from guilt-free to carefree, drawing a mix of peckish racketeers, gym bunnies, spa junkies and roaming guests to its shaded and indoor seating. Healthy drinks include amazing smoothies, juices, and Bodyism shakes while recharging snacks include fresh wraps and smashed avocado and acai bowls. 'Naughty' treats include ice creams and chocolates, amazing coffees, cool beers and wine by the glass.
Milk Bar is also a godsend for holiday 'essentials', stocking a seemingly telepathic variety of bathroom amenities, nick nacks and reading material.
Facilities At Finolhu
HUB, Home of the Underwater Biosphere
Nowhere on earth is the sea as captivating as it is here, lapping at the shores of Finolhu. The breathtaking waters of the Indian Ocean surrounding this pristine island offer endless opportunities to discover and explore a magnificent underwater world that lies beneath the glittering surface. This environment is so rich in marine life that the area was designated a UNESCO World Heritage site in 2011, largely due to the population of majestic manta rays that visit Hanifaru during the south-west monsoon (usually between June and October).
HUB is the epicentre for a wide selection of water-based activities including remarkable excursions, an incredible marine biology program, adrenaline-fueled watersports at Thunderball, dazzling diving, otherworldly free diving (Apnea) and private boat charters - enabling you to enjoy the endless shades of blue around Finolhu. All of the scheduled experiences are conducted by one of the experienced guides who have been handpicked for their in-depth knowledge on the underwater world and come fully trained in first aid. Snorkelling equipment is provided on a complimentary basis, and you may keep hold of it for the duration of your stay. You can book your activities at HUB, which is located at the main dive jetty just next to the arrival jetty. You can also make reservations at the Mojo Magic pink Kombi van, right next to Mission Control. Unguided snorkelling is permitted around the island.
HUB comprises of a water-focused retail shop alongside expert underwater video & photography services, so that you may take your perfect aquatic holiday memories back home with you. Whether you prefer to stay above the waterline or plunge into the deep blue, a range of facilities and excursions are offered under a collective roof for your convenience. Each and every one of the marine-related pursuits has been verified and approved by the resident marine biologist, helping to ensure that we protect and preserve this fragile environment for years to come. What's more, the experienced marine biology team has crafted a series of tailored experiences allowing you to participate in a number of unique and rewarding conservation projects. Combining knowledge and understanding with a hands-on approach, these activities make way for a richer and more fulfilling experience.
Thunderball
Situated on Palm Beach, Thunderball boasts an incredible 1.5km long lagoon that is perfect for our many adrenaline filled motorised and non-motorised water sport activities. Be James Bond for a day and try the jet skis and Seabobs. Enjoy the thrill of towable floating toys, knee boarding, wake boarding or water skiing. Love the wind? Try windsurfing or catamaran sailing. Non-motorised watersports are free.
Oceaneers Kids Club
The Oceaneers Club is ideal for tots to teens - with activities specially created to suit the kids who are on the island, rather than a prescribed menu. From sports and games, cooking classes and crafts, and activities in and on the water, Finolhu Oceaneers (kids) won't be bored - meaning parents can confidently check out of childcare for a few hours. Captain Fin and Mermaid Lhu Lhu are the Oceaneers Club ambassadors/ mascots.
The Cove Club
Centred around a happening hub of pastel-coloured beach divas of the day, Finolhu's The Cove Club is a chilled out retro revival of the 60s and 70s where massage, movement and chill is medicinal and the fun glamorous side of this period is at play. Stripping the spa concept back to the simple truths of wellness, movement and sound therapy, The Cove offers a calm, unintimidating haven in which to drop anchor and just relax. Ten chandelier-lit treatment 'Divans' - each celebrating an iconic beauty of the 60s - are complimented by a fitness centre, yoga pavilion and outdoor 'Palm Beach gym'. The island's natural environment is the inspiration for fitness activities at The Cove, from capoeira and paddle boarding to ballet and kickboxing, while the facilities will also include a relaxation area overlooking the sunset, steam/sauna, wellness areas, salon and retail pavilion.
Beach Bubble
The first of its kind in the archipelago, ohe Beach Bubble is located on a secluded stretch of the Fish & Crab Shack sandbank. The transparent inflatable bubble is a unique, inspiring environment where guests can enjoy an incredible, closer-to-nature experience – without compromising on high-spec design and luxurious creature comforts. The Beach Bubble is available exclusively for incredibly romantic, one-night-only 'Dream Eclipse' experiences under the stars. Chill out, enjoy a beach BBQ with a Maldivian twist, and then retreat into your private bubble for an unforgettable night under endless stars. On waking from this dreamlike experience, you can watch the sun climb into the sky as you linger over breakfast at the water's edge.
Speak to an Expert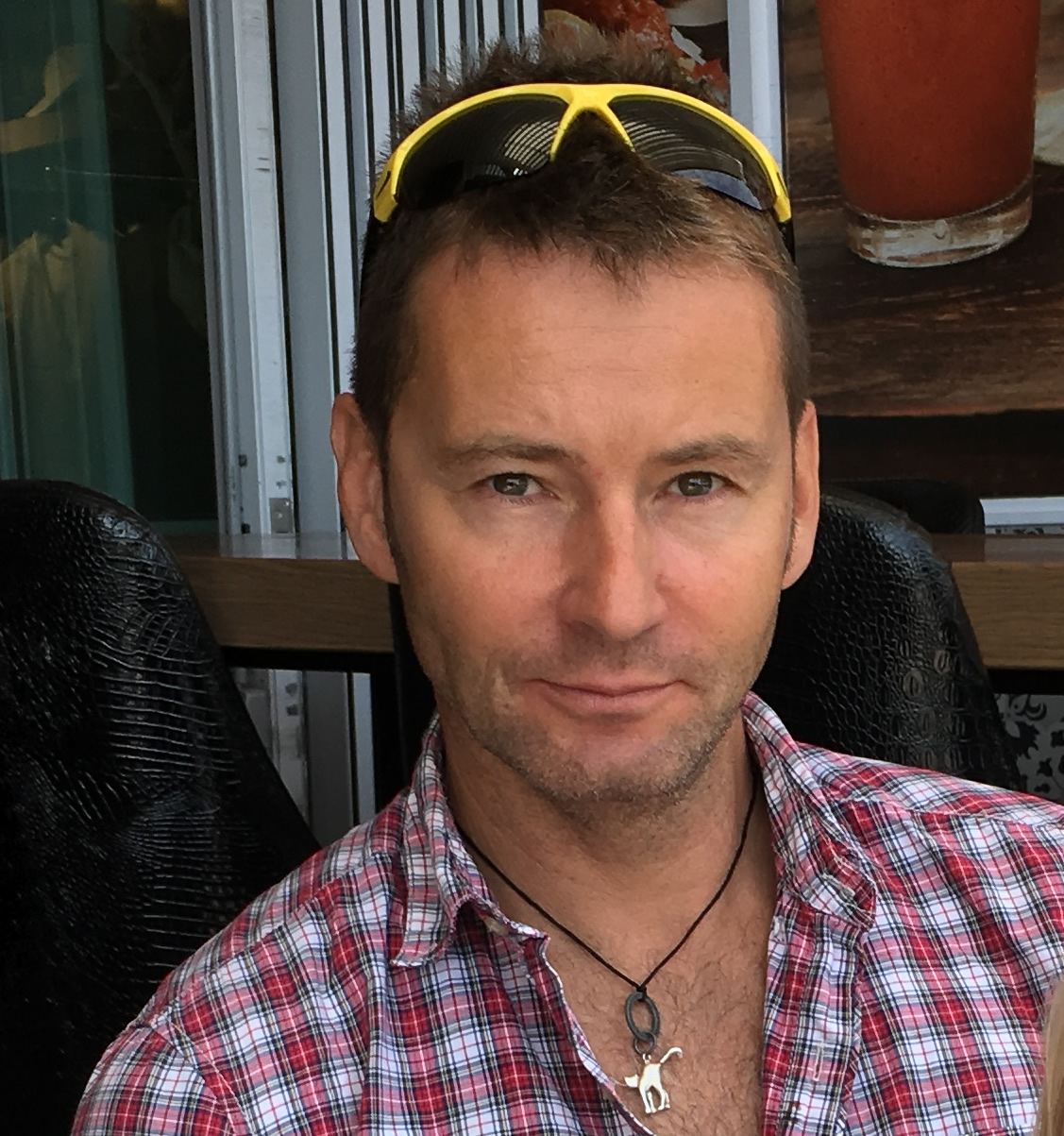 Got a question? Contact our travel experts for a detailed quote to match your holiday requirements. Phone, email, or live chat - or we can even call you back!
0044 (0) 1273 921 001
SEND AN ENQUIRY >