LANKAYAN ISLAND DIVE RESORT IN
One week Half Board, FLT & Transfer

around

$ 2,361 p.p.

Prices are as a guide only, assuming UK flights (we offer worldwide departures), over low seasons. Please call for an immediate accurate quotation, or use our 'Quick Quote' tool for a better guide price based on your dates.
/images/hotels/73510778db7ba032bfa88c565a8e087bf623a0075d0c27.jpg
/images/hotels/8132575f22bdc6129f2517a15ca8bd31d418d872a11e1b.jpg
/images/hotels/59332d76ababed8dab3c7af1bfd84a731e478287914e2.jpg
/images/hotels/7240759e3774a05d0d92f11de4e1f59eaa87ac4f9645b3.jpg
/images/hotels/7197451f562c5e18ccdd4de3e45960a1d1052220535801.jpg
/images/hotels/252016f09e461b0ee0a0f6b665b4521077f8c36f1c4244.jpg
/images/hotels/82171416287b6253cc4ddaa2cef219e082f48b0ec85e95.jpg
/images/hotels/338137801598e6ec29e1034f4897cd2320d79754e4b454.jpg
/images/hotels/996575d7a6e11fa1f53b60a77d13a15eb9820459bc750c.jpg
/images/hotels/60312991a7fe138d1bb2647726cbcc3c95bd79784eb2f8.png
/images/hotels/7641626e604285d81dee1853cf2e6dc9d8fd98a6fa7a71.jpg
Lankayan Island General Impression
A jewel like tiny island in the Sulu Sea, an hour and a half boat rides north of Sandakan; Lankayan has been declared part of an immense Marine Protected Area to adopt the eco-tourism concept. Unpopulated and covered by thick tropical island vegetation on its topside, this peaceful, untouched little bit of paradise is ringed by an endless pure of white sandy beach.

While the ideal destination for those who search for tranquillity and relaxation in a virgin natural setting and for families with children, Lankayan Island is also becoming one of the hottest diving destination on the map today: its dive sites - all just a few minutes away - boasting unbelievable colourful macro, fauna, fascinating wrecks and in season from March to May, regular sightings of gigantic and harmless whale sharks, the "dream date " of every diver in the world.

Situated within the Sea Turtle Corridor, Lankayan Island is also a nesting place and foraging ground for sea turtles; most commonly Green Turtle and Hawksbill Turtle. Therefore, guest will have a chance to see turtles nesting as well as new hatchlings of baby turtles released to the sea especially in season from June to September.
Accommodation
Lankayan Island offers some simply elegant and exquisite accommodation in all 23 wooden, roomy and perfectly appointed seafront chalets. The chalets are made out of local timbers and materials to blend into the natural surroundings and can accommodate up to three people per chalet.
Lankayan Island Resort Facilities
-Air-conditioning
-Private balcony
- Private bathroom with hot water shower and bath (standard rooms have bath only)
-Toiletries and towels
-Bedside lamps and mirror
-Mosquito netting
-220 V power points
-Seating area
-Direct access to the beach
-A TV room is available, films, batteries and toiletries are sold at the over counter shop.
Restaurant
Meals are informally served at the central open building, which boasts a large open-air timber terrace, an ideal spot to relax with a drink and discuss the days diving.
Read More
Speak to an Expert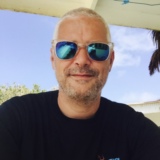 Got a question? Contact our travel experts for a detailed quote to match your holiday requirements. Phone, email, or live chat - or we can even call you back!
0044 (0) 1273 921 001
SEND AN ENQUIRY >