THE MENJANGAN RESORT IN
One week , FLT & Transfer

around

$ 1,410 p.p.

Prices are as a guide only, assuming UK flights (we offer worldwide departures), over low seasons. Please call for an immediate accurate quotation, or use our 'Quick Quote' tool for a better guide price based on your dates.
Why You'll Love Diving With The Menjangan Resort!
Secluded beachfront resort set within a quieter, more peaceful area of Bali
Gorgeous unique dining options included a treetop and seaside restaurants
Amazing diving and snorkelling right from your doorstep
/ssp_director/albums/album-2389/lg/bali-menjangan-resort.jpg
/ssp_director/albums/album-2389/lg/bali-menjangan.jpg
/ssp_director/albums/album-2389/lg/bali-the-menjangan-resort.jpg
/ssp_director/albums/album-2389/lg/bali-the-menjangan.jpg
/ssp_director/albums/album-2389/lg/menjangan-bal-indo.jpg
/ssp_director/albums/album-2389/lg/menjangan-bal-indonesiai.jpg
/ssp_director/albums/album-2389/lg/menjangan-bali-indonesia.jpg
/ssp_director/albums/album-2389/lg/menjangan-bali.jpg
/ssp_director/albums/album-2389/lg/menjangan-hotel-bali.jpg
/ssp_director/albums/album-2389/lg/menjangan-resort-bali.jpg
/ssp_director/albums/album-2389/lg/menjangan.jpg
/ssp_director/albums/album-2389/lg/the-menjangan-bali.jpg
/ssp_director/albums/album-2389/lg/the-menjangan.jpg
The Menjangan Overview
Escape to Bali's best-kept secret. The Menjangan is a peaceful nature retreat located in the heart of the unspoiled West Bali National Park on the island's stunning north west coast. At 382 hectares it is the largest resort within the boundaries of the park and offers you the chance to get close to nature and relax in exquisite surroundings. The resort is casual and quiet, with a strong emphasis on restoring calm and simplicity to stressed minds and bodies.

Listen to the sound of birdsong and the whisper of the trees on the ocean breeze, explore the park by double-decker safari-style minibuses or on bicycle or horseback, and discover the magical underwater world on a snorkel or dive safari. The Menjangan is the ultimate hideaway, an intimate boutique resort where you can escape and immerse yourself in the natural beauty of Bali.

The idea behind The Menjangan was - like all good ideas - simple: to create the perfect nature retreat located in one of the most beautiful yet least visited parts of the wonderful island of Bali. The concept was to work in harmony with nature to establish an intimate boutique hideaway where guests can escape the outside world and share the natural beauty of Bali with their partners, families and friends.

The resort is relaxed, casual and quiet, with the emphasis on restoring calm and simplicity to stressed minds and bodies, both on land in the forests of the West Bali National Park and under the waves along our world-class coral reefs.

Accommodation
Menjangan accommodation includes Deluxe Rooms and Suites at the Monsoon Lodge, all beautifully designed with bengkirai floors, traditional alang-alang roofing and minimalist furniture. Get romantic in an intimate Beach Villa, just feet from the waves and designed in the traditional Joglo Javanese style. Or rent the huge, exclusive, luxurious Residence, your very own private clifftop house.

Monsoon Deluxe
The Monsoon Lodge is a haven of tranquility, rich with birds, deer and other wildlife. The 14 Deluxe Rooms are set around an idyllic pool and hot tub. The lobby has sofas, a small library, computer and printer, and there's a 24-hour concierge.
Monsoon Suite
The Monsoon Lodge's 2 Suites enjoy Deluxe Room luxuries but are larger and feature antique Indonesian furniture, modern appliances, fragrant handmade soaps, and a private deck overlooking the pool.
Beach Villa
Each Beach Villa is designed in traditional Joglo style with modern, sleek, minimalist interiors, large picture windows, indoor and outdoor bathrooms, and fragrant handmade soaps. The gentle waves are just feet away.
The Residence
The Residence is a 1,000 sqm private estate with two double bedrooms and one twin bedroom all with en-suites and private balconies, a common living room/outdoor area, stunning panoramic sea views, a shaded cliff-edge pool, in-house butler, and more.

Dining
Dine in the treetops at the Bali Tower Bistro with its amazing views, or on the dramatic forest canopy deck. At Pantai Restaurant, dine on the beach, the over-wave deck, or in secluded gazebos, and enjoy cool drinks and tunes at barefoot bar, Azur.

Bali Tower Bistro
Treetop Dining in Paradise. The Bali Tower is a remarkable structure made from five huge logs. It climbs above the tree-line offering incredible panoramic views over the West Bali National Park to the ocean. The 2nd and 3rd floors are home to the Bali Tower Bistro, which specialises in fresh, delicious, fast and simple world cuisine. Serving international favourites from across the continents, the culinary team combines the best of seasonal produce with carefully crafted dishes to excite your palate and ensure a memorable dining experience with your family and loved ones. It's perfect for a relaxing breakfast - served at the Forest Canopy Deck above a lush valley overlooking mountains and the beach, a casual lunch, mouth-watering cocktails on the top floor during sunsets or a romantic dinner after dark.

Pantai Restaurant
Seafood and BBQ Grill. Down at Sentigi Beach is Pantai Restaurant which features mouthwatering seafood dishes and a barbecue grill. You can choose to dine on the wooden deck with the waves playing beneath your feet at high tide (and maybe a Menjangan deer dropping by) or at a secluded gazebo (or 'bale') hidden in the mangroves. Or, kick your shoes off and dine on the beach, at a private table for two or a group 'friends' table.

Special Dinners at The Menjangan
Dine by candlelight under the stars with your loved one at various indoor and outdoor locations around the resort, or allow the team to organise a private BBQ for you and your family or friends. However you choose to dine you'll enjoy delicious and innovative cuisine, the perfect mix of local and Western dishes. Reservations required.
Balinese Cooking Class
Explore the secrets of Balinese cuisine and its exotic flavors with a unique culinary experience! Great for kids and adults alike who share a passion for the art of cooking, leaving you with unique memories and plenty of information for your future Balinese dinners once back home. Your private Balinese chef will guide you through the preparation of dishes – using the freshest ingredients, traditional cooking tools and recipes – just as they do in local homes and villages since centuries. Indulge yourself in the Balinese way of cooking and culinary pleasures whilst overlooking the clear blue ocean in the middle of Bali's National Park.

Amenities And Facilities
Hang out on theprivate beach, drop by the waterside spa for a soothing treatment, or take a lesiurely stroll through the forests. Or take a more energetic bicycle or horse-riding nature tour and hit the waves for a dive, snorkel or kayak. Then enjoy sunset cocktails and delicious cuisine up in the treetops or down at the water's edge before snuggling in to your luxurious room, suite or villa. The Menjangan experiences will stay with you forever.

Spa and Wellness
The Mangrove Spa is simple and peaceful. The 3 bales (open-air gazebos) stand discreetly within the mangroves near Sentigi Beach, overlooking the ocean. The experienced therapists provide a wide range of massages, influenced by traditional Balinese healing techniques and using natural products from the area.

Snorkel and Dive
Several world-class dive sites lie off Menjangan Island, a short boat ride away. Explore coral gardens, reef walls and abundant marine life on this spectacular reef: everything from sea fans, pygmy seahorses and vivid gorgonians to schools of snapper and reef sharks. The 5* PADI diveshop operated by Blue Season Bali, offers a comprehensive selection of equipment and courses. It is strongly recommended that you book diving activities in advance in order to avoid disappointment.

Kayaking
Kayak through the mangroves and out across the shimmering waters of Bajul Bay and visit nearby "Banyuwedang" Hot Springs. Go for it on your own and take as long as you want to seek out the bay's secret sandy beaches. Or hire a guide and learn about the bay's flora and fauna. Single and double kayaks with lifejackets are avilable.

Horseback Riding
Experience the beauty of the park on horseback. The stable of faithful Australian horses know these woods probably better than anyone. Take in the views of the forest and beach, guided by the trained staff who tailor each trek to suit your riding ability. Early morning or late afternoon are best, so both you and the horses avoid the heat of the sun.

Trekking and biking
Explore the forest on foot or by mountain bike. The trained guides will share secrets about the flora and fauna, such as which are the most tuneful birds and which leaf to use for antiseptic. Remember to tread softly to get close to a monitor lizard sunning himself on a rock, or the Menjangan, a unique species of deer for whom the resort is named.

Bird Watching
With more than 120 species of bird in the West Bali National Park, many of which are on the endangered species list, a guided tour is a rewarding experience. Look out for the Bali Starling and help to protect these rare and endemic birds as they fight their way back from extinction.

Read More
Speak to an Expert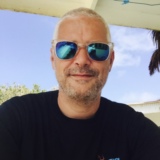 Got a question? Contact our travel experts for a detailed quote to match your holiday requirements. Phone, email, or live chat - or we can even call you back!
0044 (0) 1273 921 001
SEND AN ENQUIRY >