MATAHARI BEACH RESORT IN
One week Bed & Breakfast, FLT & Transfer

around

$ 1,876 p.p.

Prices are as a guide only, assuming UK flights (we offer worldwide departures), over low seasons. Please call for an immediate accurate quotation, or use our 'Quick Quote' tool for a better guide price based on your dates.
Why You'll Love Diving With Matahari Beach Resort!
Stunning beachfront resort with an on-site diving centre
Directly at the lava sand beach of Permuteran village
/images/hotels/12674582b7898b6b44ed71d25fa40ce65d51145ead0e89.jpg
/images/hotels/871306f676c5d232a3645ad424149752eecca6aa814758.jpg
/images/hotels/821338d5291aa482f3f6cd2e02f0bf5250047cf535b25c.jpg
/images/hotels/6651236c4ad18a7fc867c021d8032e35feedb6c060e340.jpg
/images/hotels/336254bda5590d3b143d12764359203c3784b9382b204f.jpg
/images/hotels/83921cac9616fe6d8a9103059d6a4a1798fccf8e747f.jpg
/images/hotels/119141a3d3f238098c9fc60d1367b6d34fa8fb7f5b9667.jpg
Overview Of Matahari Beach Resort
Located in Pemuteran, North West Bali, Matahari Beach Resort is a beachfront resort with an on-site diving centre. It is directly at the lava sand beach of Permuteran village. It features a large outdoor swimming pool, a gym and free Wi-Fi.
South of the resort bizarre mountain structures rise into the sky and form the natural entrance to Bali Barat National Park.
The Matahari Beach Resort is a 3 hours drive from Bali International Airport. Airport transfers are provided upon request.
Matahari Beach Resort is directly located on the coast, there is always a nice cool breeze.

Accommodation At Matahari Beach Resort Matahari Be
Luxurious suites feature traditional Balinese design, a marble terrace and unique outdoor shower. Matahari Beach Resort offers you thirty two rooms in sixteen traditional Balinese bungalows, and one villa Cempaka.They are equipped with air conditioning, minibar tea and coffee maker and a private bathroom with both bathtub and shower.
Facilities in rooms:
• IDD telephone
• Wifi
• CD player
• Personal safe
• Hairdryer
• Kimonos
• Slippers
• Beach bag
• Daily complimentary fresh fruit basket and bottled water

Drink & Dine
Food served at Matahari are all grown on organic farms and plantations. Restaurant Dewi Ramona and Leon Beach Bistro offer local and international specialities. Vegetarian meals are available at Restaurant Dewi. The Wayang Cocktail Bar serves refreshing beverages.
Spa & Wellness
The Spa program with its special 2, 4 and 6 hand and Royal Bali Massage, is derived from ancient Balinese culture, and mirrors the idea of unity, attained through eternal duality, relaxing and rejuvenating.
Parwathi's
Spa sanctuary spoils with traditional treatments within royal surroundings and the result is pampering in perfection.
The aroma oils and
Parwathi
Spa products are based on the purest organic natural ingredients. Upon each treatment you have the choice of three signature
Parwathi's
Spa essential oil mixtures:
"Bali Sacred Garden": Sandalwood, Jasmine,
Ylang-Ylang
"Bali Refreshing Fruits": Cucumber, Passion fruit, Basil, Grapefruit
"Sweet Spices": Ginger, Vanilla, Anise, Cinnamon
While in our Spa Beach pavilion listen to the ocean waves and the song of the wind in the
banyan
trees – the therapists are all that's needed here.
To choose your favorite
Parwathi's
Spa essential oil and enjoy a complimentary cup of fresh ginger tea we kindly ask you to come 15 minutes before your treatment time.
Take advantage all Spa treatments:
Cool Balance
Cucumber or Aloe Vera Body Wrap
Papaya boy Wrap
Clay Body Mask
Manicure
Pedicure
Natural Facial
Cream Bath Hair Repair
Hair cut for men
Facilities And Services
• Variety of traditional massage
• Private yoga classes and cooking lessons
• Free sports facilities
• 24 hours front desk
• Newspaper
• Express check-in and check-out
• Safety deposit box
• Luggage storage
• Shops in the hotel
• Private beach area
• Snack bar
• Chapel and shrine
• Business centre
• Babysitting
• Laundry
• Barber and beauty shop

Read More
Speak to an Expert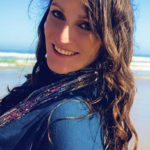 Got a question? Contact our travel experts for a detailed quote to match your holiday requirements. Phone, email, or live chat - or we can even call you back!
0044 (0) 1273 921 001
SEND AN ENQUIRY >